Central Iowa eyes modest raises, even in tight job market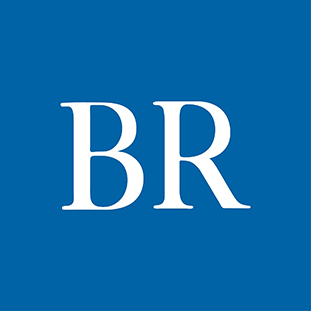 David Leto is a bit surprised that more of you don't plan to give bigger raises in 2018.
That's not a criticism, and those in the boardrooms will probably be glad to hear that we are looking at a whole bunch of 3 percent to 4 percent raises again.
"We are seeing salaries slowly climb as companies are trying to keep their employees," said Leto, president of the Palmer Group. "We have not seen them throw a ton of money out."
But Leto knows hiring managers are battling for skilled workers. He figured that would mean some wage inflation as you vie for position in a somewhat difficult labor marketplace.
"We don't see much change, which is surprising," Leto said. "With low unemployment, you would think salaries would creep up more than they are."
In a survey of 280 mostly Central Iowa business representatives, Palmer Group found that 59 percent expected to give raises of 3 to 4 percent in 2018, up from 57.3 percent this year. At the same time, 7 percent of respondents planned to give raises of 5 percent or higher on average, down from 10.3 percent of respondents this year. Another 28 percent plan raises of 1 to 2 percent, up from 26.4 percent.
Six percent of respondents — the same as last year — said they don't plan to give raises.
For further context from a couple of years ago, in the survey that looked ahead to 2016, 55.6 percent expected to dole out raises of 3 to 4 percent. Those expecting to give raises of 5 percent or more came in at 9.1 percent. Another 9.6 percent expected to give no raises. And 25.7 percent planned to give raises of 1 to 2 percent.
Robert Half is seeing a fairly stable scenario in 2018. "It is a little bit of the status quo," said Kevin Erickson, regional vice president for Robert Half. "The biggest thing we see is there just aren't enough candidates out there."
Leto and Erickson said the Des Moines area is pretty much at full employment, so it's still tough to find help, and to keep it. The federal preliminary unemployment rate for the Des Moines area in September was 2.8 percent, down from 3 percent in August.
Next year is unlikely to bring a significant change in the labor situation. "We are at full employment. I don't see much of a change there for 2018," Leto said.
Things might be slightly different in the tech world, where the hires are even tougher. In that arena, Leto and others said, 2018 will again bring offers of work-at-home, more time off to volunteer, flex time, added vacation days or other benefits to help lure workers. Sometimes, Leto said, those perks can be a bigger draw than the base pay. Information technology "has been competitive, and it will continue to be," Leto said.
At the same time, some companies have tried to widen the labor pool by, say, looking for a candidate with five years of experience instead of eight, Leto said. Some are offering early retirement packages. "People also are loosening requirements and are willing to train" candidates because of the tight labor market.
The buzz about Des Moines' cultural scene and growing downtown has helped. "The accolades for Des Moines make it easier," Leto said. "We have one high-level marketing person, for example, who is moving from California to Des Moines.
Customer service openings are driving some hiring, too. "We have a lot of high demand for customer service," Leto said. "Companies are growing and expanding, and some salaries are rising." Some $12-an-hour jobs have crept up to $15.
Erickson of Robert Half said the tight labor market has trimmed some companies' interviewing schedules. "We are seeing a shift because of the war for talent. We are seeing the elongated hiring process for candidates is getting condensed because if they don't move quickly they may lose the candidate they want the most."
There is a lot of activity out there. "The hiring market continues to be incredibly robust," Erickson said. "It's still very robust. There are more jobs than candidates. It's candidate-driven. Candidates typically have several offers."
He also expects many raises to settle into the 3 percent to 4 percent range.
Will that be enough to keep employees? That's an open question. "Compensation is one factor, but employees also are considering culture, advancement and technology. It's not just a salary or compensation gain," Erickson said.
Workers want to make sure they have a clear advancement path, he said. They consider commute times and cost of living.
Both Palmer and Robert Half have listed survey results that give pay ranges for each job.
Robert Half's salary guide, which provides percentile benchmarks within the range, looks at accounting, legal, technology, marketing and other areas. "There continues to be incredible demand for accountants and financial analysts," Erickson said. "Also in the customer service space and the war for consumers. Finding and attracting and retaining customer service professionals is a trend we've seen really pick up this year."
In some cases, the changes in the market are bringing new types of jobs, Erickson said.
"There are a lot of new types of positions that are evolving." he said. "They are being created as a result of demands and different regulations. Cybersecurity is a very hot topic and a growing challenge for many organizations. That might be a stand-alone department now."
Health care, financial services, agriculture and nonprofits also are solid, he said.
Iowa Business Council members bumped the overall economic index up 8 points for the next six months, to 65, compared with the same period last year.
The council is made up of chief decision makers of major Iowa employers, the presidents of the three state universities and the president/CEO of the state's largest banking association.
When the third-quarter survey questions turned the CEOs' attention to the most pressing business challenges, workforce and the cost of health care floated to the top.
"Attracting, developing and retaining a qualified workforce continues to be a top priority and challenge for all of our members," Ben McLean, CEO of Ruan Transportation Management Systems of Des Moines and chairman of the Iowa Business Council, said in a statement. "In order for Iowa to maintain and grow a vibrant economy, it is critical that we all work together to develop and implement strategies that create the workforce of today and tomorrow. In the coming months, the IBC will be putting forward initiatives to engage both the business and education communities in efforts to strengthen our workforce in Iowa."
The IBC survey also found:
The sales index was at 73, up 14 points from the same quarter last year. All of the CEOs surveyed expect steady or increased sales.
The capital spending index was up four points, to 60, with nearly half expecting higher or substantially higher spending.
More than half, 56 percent, expected hiring to be higher or substantially higher.
ManpowerGroup found hiring strengthening in Des Moines in the fourth quarter of this year, with a net employment outlook of 6 percent, the difference between the percentage expected to add employees and the percentage expected to cut positions.
---
The Palmer Group also does a salary report drawing on a survey of Iowa organizations and its own work with job candidates. Some sample pay ranges:
$220,000 to $635,000
Chief financial officer, corporate
$32,000 to $55,000
Loan originator
$50,000 to $90,000
Civil engineer
$65,000 to $84,000
Construction superintendent
$125,000 to $195,000
Vice president, human resources
$50,000 to $80,000
Benefits analyst
$60,000 to $95,000
Systems analyst (computers)
$42,000 to $60,000
Claims adjuster
$25,000 to $27,000
Customer service representative 1
$60,000 to $125,000
Business development manager
$170,000 to $300,000
Chief actuary
$95,000 to $155,000
Vice president, marketing
$60,000 to $85,000
Communications manager
$40,000 to $70,000
Web communications specialist
$40,000 to $68,000
Executive administrative assistant
---
Losing staff?
Robert Half's survey of 2,200 CFOs around the country found that 45 percent were somewhat or very concerned about losing employees. Workers in public accounting and financial services are in particularly high demand, Robert Half found.
---
Sample starting salary ranges from Robert Half's 2018 report on the accounting & finance sectors:
$119,000 to $497,000
Chief financial officer
$75,000 to $143,250
Senior internal auditor
$76,000 to $144,250
Senior data analyst
$31,250 to $59,750
Loan processor
(Note: Robert Half says Des Moines salaries are comparable.)
---
Midwest jobs outlook
The net employment outlook stands at plus-14 percent, according to Manpower:

Facebook Notice for EU! You need to login to view and post FB Comments!