Waukee city officials, developer remain mum about anchor tenant for proposed $90 million development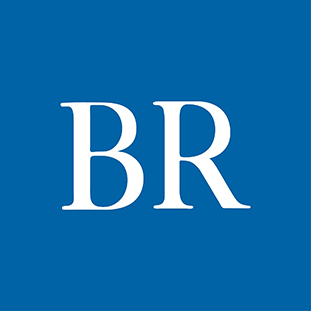 Waukee city officials and others remain tight-lipped about what retailer could anchor a $90 million development proposed on 48 acres west of Southeast Alice's Road and about one block south of East Hickman Road.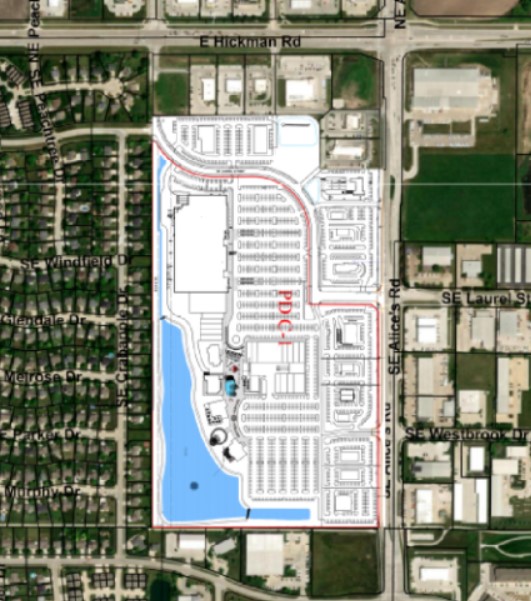 However, even though details about possible tenants in the proposed Waukee Towne Center (map at right) weren't publicly given to the City Council, elected officials approved providing the project with economic incentives.

In addition, the council on Monday approved the second and third readings of an ordinance rezoning a portion of the property. Andy Kass, Waukee's community development director, told council members the property owner requested that the ordinance's final reading be waived "to facilitate the real estate transaction between the owner of the property and their potential tenant."

The project's developer and property owner, Michael Pierson, has declined to reveal the retailer that would anchor Waukee Towne Center. Waukee city staff members have also declined to comment.

Speculation, however, is that Target is the development's anchor. That speculation has prompted a local developer to begin using Target's logo on promotional material for land he owns near Waukee Towne Center.

The national company is the retailer most requested by Waukee residents, Brad Deets, Waukee's city administrator, recently told the Business Record.

Target has seven stores in the Des Moines area, ranging in size from 123,000 to 187,980 square feet. The retailer hasn't opened a new store in the Des Moines area since the mid-2000s.

A spokesperson for Target wrote in an email that they didn't "have any new store news to share at this time."

The project's developers are "very excited about this project," Ed Arp of Des Moines-based Civil Engineering Consultants told council members. "We think in the next couple weeks, you'll start to see a lot of things happening. [The developers] are preparing a fly-through video that will be very descriptive of the entire project. … This will be something I think everyone would be very interested in."

A market analysis conducted in 2021 of the Waukee trade area showed that about $240 million annually was spent in other areas, according to information provided to the council. "The Waukee Towne Center retail development is expected to make significant strides in addressing some of these retail gaps. … The retail development will provide more retail and restaurant options for residents and visitors alike while bringing more dollars into the local economy."

On Monday, the council approved a development agreement that includes providing the developer of Waukee Towne Center up to $2.1 million in economic development grants upon completion of quality-of-life improvements in the project's first phase. An additional $400,000 would be paid to Pierson Inc., located in Burlington, when the second phase of improvements is completed, according to information given to the council.

Construction of the project will occur in two phases, according to information the council received. The first phase will include 185,000 square feet of retail space, a 7-acre lake, the foundation for an amphitheater and a paved recreational trail that connects with others in the area.

Development of the first phase is expected to be completed in summer 2025.

The second phase, to be completed by late 2029, would include 85,000 square feet of retail space, construction of the amphitheater, a water feature, an ice rink and a playground.
Facebook Notice for EU! You need to login to view and post FB Comments!