'We had no choice' but to consider other uses for downtown building, says its owner
190-room hotel, coffee shop, rooftop bar are planned for the 25-story Financial Center in the central business district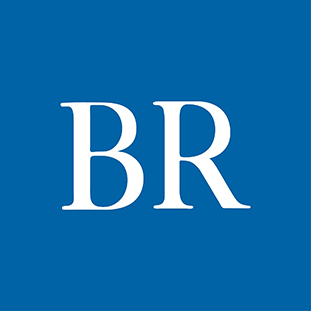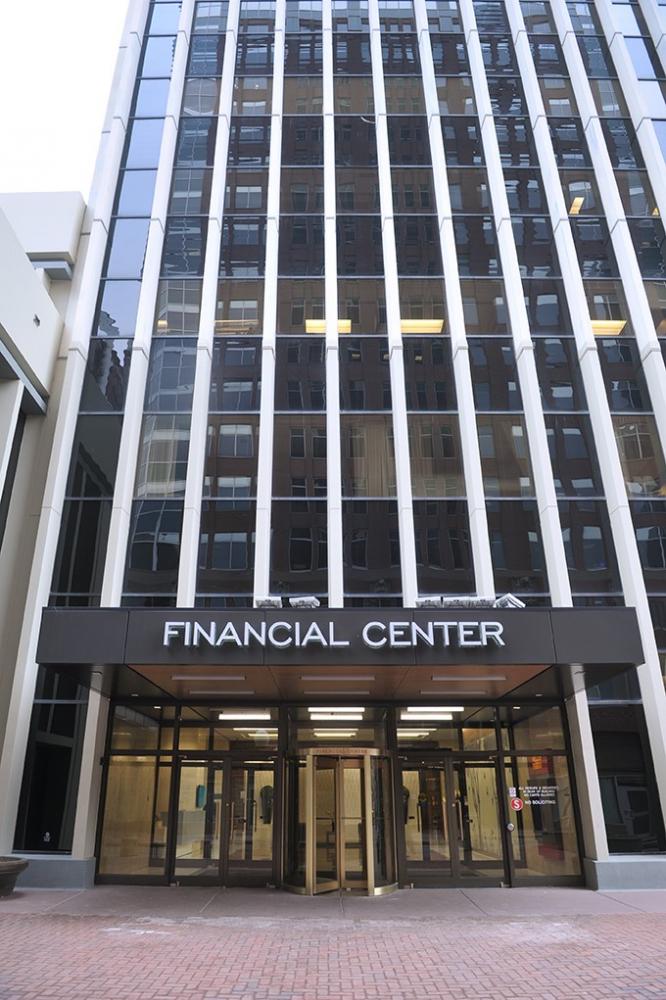 The Financial Center at 207 Seventh St. in downtown Des Moines. Business Record file photo
Mark Buleziuk had a decision to make last year after Wells Fargo announced it was moving out of the Financial Center: Try to fill the space with other office users or go in a different direction.

"We've been in the [Des Moines] market 10 years now and we knew how difficult it would be to stay the course and try to lease B or B-plus class office space," said Buleziuk, CEO and managing partner of Lawmark Capital LLC, which owns the 25-story Financial Center located at 207 Seventh St., which at night is colorfully lit.

"We knew we had no choice but to look at something different," he said.

What the group settled on was converting 13 floors of the 47-year-old structure to an upscale, 190-room hotel and adding a restaurant, coffee shop and market on the first floor. In addition, a bar and swimming pool are planned for the rooftop of a shorter portion of the building, the three-story segment at Seventh and Walnut streets.

The remaining 12 floors will be upgraded for office use.

The $59.3 million renovation would likely begin this summer with completion in about two years.

This week, the Des Moines City Council approved a preliminary financial package for the project that includes up to $7.5 million in assistance generated from tax increment financing. The assistance is 12.7% of the project's expected costs.

The project is estimated to contribute $9.8 million in hotel/motel tax during the 15 years of financial assistance, city documents show.

In 2019, the property and parking garage were valued at $14.7 million, Polk County assessor records show.

The building's value has dropped by about $2 million since Wells Fargo left last fall, said Jake Christensen of Christensen Development and a consultant on the project.

Just 30% of the building is occupied.

"This is an economic development endeavor to take the building and make the investment [Lawmark Capital] is talking about making instead of continuing to devalue it," Christensen said.

Buleziuk said the design of the building works out well to add a hotel. The building has two banks of elevators, one set that services the upper floors and one set that goes to the second through 13th floors.

Hotel rooms would be larger than an average-sized room and the amenities such as restaurant and rooftop bar would help attract new office users, Buleziuk said.

The company has talked with national brand hotels about locating a franchise in the building. Buleziuk said decisions haven't yet been made on a company with which to partner.

He said research by his group shows downtown Des Moines can support a high-end hotel.

"We have a real shortage of rooms in that upper scale," he said. "If you look at Chicago or Minneapolis, for example, the hotel market is really looking for unique properties. The days of just renting a room are over.

"The public is demanding more unique experiences."

Developer Justin Mandelbaum has said he plans on including a 21cMuseum Hotel in his proposed 40-story tower on Fifth Avenue between Walnut Street and Court Avenue. However, work on the tower has not yet begun although construction is underway on an 11-story parking garage. Also, the $50 million renovation of the Hotel Fort Des Moines at 1000 Walnut St. is expected to be completed this summer.

Christensen and Buleziuk both said downtown Des Moines can support additional high-end hotels.

"If you look at other central business district locations, it's very common to have multiple hotels within a really, really short amount of space," Christensen said.

Des Moines is becoming a destination travel location, which means more hotel rooms will be needed, he said.

Read more: Columnist Dave Elbert in 2012 wrote about the group that purchased the Financial Center. To read his column, click here.
Facebook Notice for EU! You need to login to view and post FB Comments!