'We're certainly not doing handstands quite yet'
Travel and tourism industry cautiously optimistic about recovery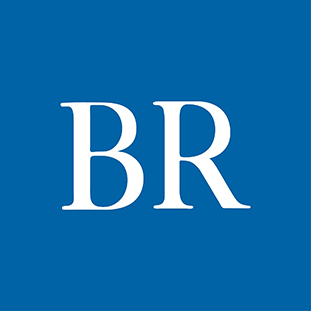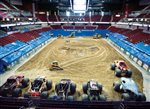 As the number of people getting a coronavirus vaccine increases, so does the optimism in the travel and tourism industry, which screeched to a halt as the pandemic spread across the country last year.
When COVID-19 hit, air travel plummeted to record lows. Business travel was replaced by virtual meetings, and festivals, fairs, trade shows and conventions were canceled.
But as the calendar turned to 2021 and the vaccine rollout picked up steam, those whose livelihoods depend on hospitality and travel began to feel the pressure being lifted.
According to Catch Des Moines, nearly 14 million visitors generate more than $2 billion in travel spending in the Des Moines area each year, supporting more than 19,000 jobs. But that's before COVID-19. More than $322 million in direct economic impact was lost last year because of canceled or postponed events.
Cautious optimism
The growing optimism being felt is tempered by the reality that getting back to normal will likely be a long, steep climb.
"I think it'll be a slow ramp-up," said Chris Connolly, general manager of the Iowa Events Center, which includes Hy-Vee Hall and Wells Fargo Arena in downtown Des Moines.
The Iowa Events Center, which is owned by Polk County and managed by Spectra Venue Management, had profits of up to $1.9 million before the pandemic. For fiscal year 2021, which ends June 30, the facility could see losses of $1.5 million to $2 million.
Budgeting is currently underway for fiscal year 2022, which begins July 1, and Connolly said he's optimistic things will turn around and return to profitable times.
"We have shows on the books now that we believe will play and they'll play to a full house," Connolly said of shows booked for Wells Fargo Arena, which seats up to 16,000 depending on the event. "Next [fiscal] year we believe it's going to be a lot closer to normal."
Business at the convention center has picked up, too, Connolly said, although it continues to lag behind pre-pandemic levels.
"You're not going to see a lot of those national conventions and conferences all coming back like they did on an annual basis," he said. "It's going to take some time. I think there will be some that will slowly come back next year and the next fiscal year, and then after we get through next fiscal year you're looking at something much closer to normal. But it's going to take some more time on the convention center side."
Despite the challenges, there have been successes over the past year, Connolly said.
"As early as September 2020, we had professional bull riding in the arena. We had two weeks of Disney on Ice, we have had touring shows that have come in and played during the pandemic, so we would consider ourselves very fortunate," he said.
The Iowa Events Center hosted all three high school state tournaments, the Iowa Deer Classic trade show, the Power Farming Expo, and the middle school AAU wrestling duals.
There also was the Monster Jam truck show in April, and a rodeo is planned for May 1, he said.
"We're getting a lot closer, but when you project out and you look at it, it's going to take a while for certain groups to get approval to travel again," Connolly said. "Mainly due to safety and COVID, but also budgetary reasons. A lot of businesses took a big hit due to COVID. It's going to take some time. It's not all of a sudden we hit July 1 and we're back to normal."
Greg Edwards, president and CEO of Catch Des Moines, said a strong uptick has been seen in the local travel industry in the past month or so.
That is evident in hotel occupancy rates, which now stand in the 40% range, compared with 15-20% this time last year.
"It's still not anywhere up to par, but we're gradually increasing and we're starting to see some events come back and conventions coming back," Edwards said.
Hotel occupancy rates are normally between 60-65% this time of year.
Agriculture-related conventions and trade shows and sporting events have helped support the local travel and hospitality industry, but "we're still seeing very little on the business travel end of things, and that can be compared to what the airport is seeing right now," said Edwards, who described business travel as the "bread and butter" of the industry.
Air travel
More than 149,700 passengers passed through the gates at the Des Moines International Airport in March, a slight uptick from March 2020, when that number was about 147,800.
Year to date, however, traffic at the airport is down 44.4% from 2020, according to the airport's website.
Kevin Foley, the airport's executive director, said that despite being down there are signs of progress.
"We're in that 60 to 64% of 2019 levels, and certainly that's an increase even looking back to February," he said. "We're slowly climbing back to normal as more people are getting vaccinated."
He said he's even seeing signs that business travel is beginning to trickle back.
"Our best gauge on that is the parking garage," Foley said. "For a while we didn't have vehicles on the third floor at all, and today we consistently have vehicles on the second and third floor and occasionally pop up on the fourth floor. That indicates to me, since that is the most expensive parking and typically paid on an expense account, that business travel is starting to come back."
Despite that growing optimism, Foley cited a March 26 Moody's report published in Aviation Weekly that suggested air travel won't return to pre-pandemic levels and begin growing again until 2024, and that business travel may not entirely look the same.
Part of that may be the reliance on new virtual technologies that companies may continue to use to hold meetings, rather than taking business trips.
That new technology will also result in a shift to a different type of business travel that could offset reductions in traditional business travel.
"More and more you're hearing that companies are not requiring people to relocate when they hire new people if they have the ability to travel to the home office on a regular basis," Foley said. "That also is business travel and has the potential to increase the amount of business travel we see."
Events returning
Edwards said some of the optimism he's seeing is because of the upcoming schedule of events in the Des Moines area.
That includes the Dew Tour Olympic qualifying skateboarding event in May, followed by the Principal Charity Classic golf tournament, the World Pork Expo at the fairgrounds, the first Ironman event in Des Moines (which is sold out with 3,000 athletes), and the National Junior HIgh School Rodeo Championships, all scheduled in June.
An AAU basketball tournament is also coming to Des Moines in June, and an international fuel ethanol workshop is coming to the city in July after pulling out of Minneapolis because of unrest there caused by the trial of a former police officer charged in the killing of George Floyd in May 2020.
Then there is the Iowa State Fair, which after canceling last year plans to resume a normal schedule and musical lineup in August.
"We're pretty optimistic that we're going to continue to see an upswing, particularly for the rest of this year," Edwards said.
Motor coach companies staying afloat with glimpses of brighter future
John Grzywacz, president of CIT Signature Transportation, a charter bus company based in Ames, said that after setting records in January and February 2020, the bottom fell out of the business the rest of the year.
After virtually shutting down, business is slowly creeping back this spring, Grzywacz said.
The company is only running six of its 25-bus fleet, is operating with six part-time employees compared with 16 before the pandemic, and is running at about 25% of normal revenue year to date.
CIT primarily serves schools and universities that schedule various class trips. Much of its current business is helping other carriers fill gaps for athletic contracts for schools that delayed their seasons and for spring sports.
"We're going in and augmenting their holes and filling in their holes, and that's how we're selling out," Grzywacz said. "We're doing that, but none of them are our typical customers. Our typical customers are the school class trip to the Omaha zoo, Worlds of Fun in Kansas City. None of that exists. Athletics decided to continue. The rest of the stuff hasn't."
Right now, he's focusing on the fall booking season for schools, which typically begins in July.
"That will give us an indicator of what September, October, November and December will look like," he said. "If schools and colleges have a cautious approach to travel, I believe I am going to have a terrible rest of 2021. If they say they can do it like they did pre-pandemic, I think we'll see a rebound."
Grzywacz said his budget is modeled through September 2022, and he's seeing positive signs that things could improve.
"March is our busiest month, and March 2022 is looking like it's sold out, so that's when I start modeling the return coming back to my business," he said. "I need the institutions, like K-12 and colleges, to feel like they want to move forward. Until they feel comfortable moving forward, I will be held back. Hopefully they decide they want to move forward. If not, I'm going to have to hold off and hope that March 2022 will be the start of things."
Improved mood
Edwards and Foley both said the optimism of this spring is a far cry from the uncertainty of April 2020.
"A year ago at this time, we didn't know what to expect," Edwards said, describing the mood then as a "confused depression."
"We didn't know how bad this pandemic would get," he said. "If we look back, we were probably saying that by this past January we'd be back to normal. That certainly didn't happen. Finally, once vaccines started coming out and in people's arms, we began to get more optimistic. We're certainly not doing handstands quite yet, but we're getting close to at least starting to celebrate a little bit at a time."
Foley said that although the recovery is progressing more slowly than people would hope, optimism is running high.
"With a light at the end of the tunnel, although small and not as bright as we would like it, the mood is entirely different," he said. "People are being vaccinated and there's a relief you can almost feel that we're on the backside of this and we're going to be OK."