West Des Moines Water Works votes to begin negotiations on regionalization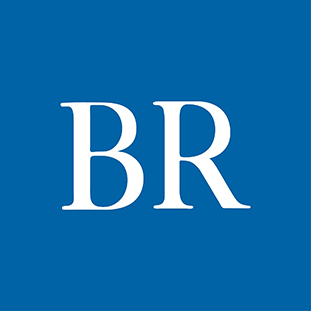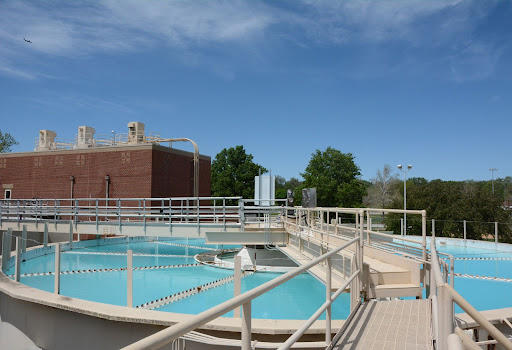 This is a water treatment tank at the A.C. Ward water treatment plant in West Des Moines. The West Des Moines Water Works Board of Trustees voted Wednesday to join Des Moines and Urbandale in negotiations for the possible creation of a regional water utility Photo contributed by West Des Moines Water Works
The West Des Moines Water Works Board of Trustees has voted to proceed with negotiations that could lead to the creation of a regional water utility.

The board's unanimous vote to approve the resolution Wednesday followed more than a hour of public comment, where most of those who spoke opposed the move with concerns ranging from the effect the creation of a regional utility would have on West Des Moines water rates to their desire to explore more options and the need for more information.

If a regional water utility is created, it would be known as the Central Iowa Water Works. If a 28E agreement is signed and enough communities in the region agree to participate, the new utility could become operational by early 2023.

The West Des Moines utility's vote came after the Des Moines Water Works Board of Trustees voted on Dec. 21 to approve a resolution to move ahead with negotiations on the possible creation of a regional water utility. The Urbandale Water Utility also voted to begin with negotiations earlier this month.

Wednesday's meeting in West Des Moines was that agency's seventh meeting where it accepted public input on the proposal.

To address the concerns expressed by those in the audience, both in-person and virtually, board members acknowledged that rates would go up but that by regionalizing, if it comes to fruition, they would hold rates as low as possible.

According to the board, the formation of a regional utility would save West Des Moines ratepayers up to 30% over the next 40 years compared to building a new water treatment plant near Van Meter.

Christina Murphy, West Des Moines Water Works general manager, said building a new plant could still be on the table, but under regionalization those costs would be shared by the other communities that participate.

She said models show regionalization would be more efficient for the city's ratepayers than building a water plant near Van Meter.

"Building the west regional plant was not only more expensive, it most likely would not produce all the water we will need, especially in times of severe drought," she said.

To say the board had only looked at two options — this regionalization or a western regionalization plan with Van Meter and Waukee — was a "gross mischaracterization," the board argued.

"There has been an abundance of work and many, many alternatives [we've looked at]," said board member Mary Thomsen.

She addressed those who expressed concerns but who also said the board has made good decisions in the past.

"What I would say to that is perhaps entertain the idea of change and continuing to trust in that process," Thomsen said. "There is no one on this board that doesn't have the best interest of ratepayers at heart."

She said if at any time it becomes clear that West Des Moines's interests aren't being satisfied, the board will not move forward.

"If this doesn't look like the right thing to do, we won't do it," Thomsen said. "If you've trusted us in the past I think it's fair to trust us now … to enter into these negotiations."

Board member Jody Smith agreed, saying he would have no problem with "walking it back if we don't think it's in the benefit of West Des Moines Water Works ratepayers."

The votes by the three water utilities follow years of discussion that began around 2016. Those early discussions fell apart, but a more focused conversation about regionalization including representatives of Des Moines, West Des Moines and Urbandale began in the fall of 2019.

Those meetings were put on hold with the onset of the coronavirus pandemic, but later resumed to see if there was a path forward.

In November 2021, a report was issued that indicated consensus was reached on issues around regionalization and outlined what a regionalized utility would look like and how it would be governed. Each participating community would be given one representative on the new utility's board, with those over 100,000 population (Des Moines) having two. All Central Iowa water utility systems would be invited to participate.

The regional entity would buy water from other water utilities in the region and then sell it back to member communities at wholesale rates. It would determine water rates and treatment, as well as any expansion that would be needed to the system.

Board chair Scott Brennan said several times during the meeting that approval of the resolution is only the first step in the process.

"It's not the final say by any measure," he said. "It's merely the first step to allow us to negotiate with Des Moines Water Works and Urbandale on a framework that would govern a full metro regional water utility, if enough entities join and the framework protects the interests of West Des Moines ratepayers."

Brennan said even if regionalization goes through, West Des Moines will still handle distribution, billing and other business matters related to its customers.

West Des Moines gets 70% of its water from its own system using water from the Jordan Aquifer, with 30% purchased from Des Moines, Murphy said.

Although West Des Moines has a contract with Des Moines for water through 2045, it's important to begin planning sooner rather than later to meet the growing residential and commercial water needs of not only West Des Moines but also the region, she said.

"These things take time … so it's really prudent that we start a path forward and begin planning and executing it," Murphy said.
Facebook Notice for EU! You need to login to view and post FB Comments!