Westergaard wants proposal for east-side homeless shelter put on hold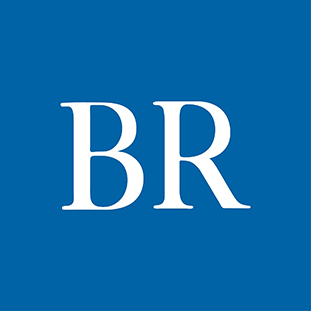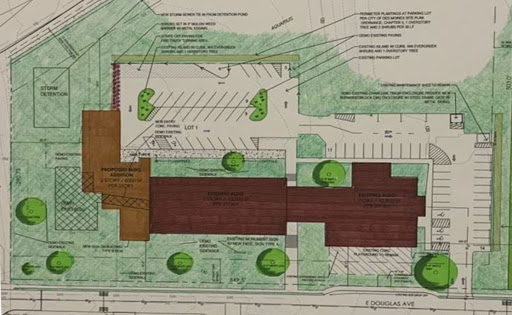 Hope Ministries has made an offer to purchase the former Douglas Elementary School at 3800 E. Douglas Ave. The nonprofit is proposing to raze the 1908 building on the site and build a two-story facility that would serve homeless women and children. The additions built in 1965 would remain. Rendering by Ask Studio.
A Des Moines City Council member, concerned about neighborhood reaction to a proposed homeless shelter for women and children on the city's east side, told the Business Record today that she will ask a nonprofit group to put its plans on hold until the group and neighbors can meet again.

"I think Hope Ministries needs to come in with prepared facts, with better explanations of the programming they are going to offer," said Linda Westergaard, a Des Moines council member who represents the northeast section of the city. "They need to tell the neighborhood what the benefit is going to be to have [a homeless shelter] as a neighbor."

Hope Ministries, which has served Central Iowa's homeless population since 1915, has an agreement to buy a former elementary school at 3800 E. Douglas Ave. from Experience Church of the Open Bible. The property would become a center for up to 100 homeless women and children.

The group is proposing to raze the original three-story portion of the structure that was built in 1908. In its place, a two-story, 16,000-square-foot building would be constructed. The portions of the former school built in the 1960s would be renovated.

During a neighborhood meeting on Monday, area residents raised concerns about the center's effect on property values and whom the center would serve. Some residents asked whether the center would eventually serve homeless men or teenage boys.

A flyer handed out at the meeting stated Hope Ministries is seeking to have the property zoned as a planned unit development that would stipulate the campus would serve homeless women and children. Hope Ministries would need to amend the zoning to allow homeless men at the center, according to the flyer.

The flyer stated that Hope Ministries' current campus for women and children has a 48-bed capacity and no opportunities for expansion. The center received more than 1,000 requests from homeless women seeking help in 2019; many of the requests were turned down because the campus didn't have space for them, said Kathy Coady, Hope Ministries spokeswoman.

Des Moines' Plan and Zoning Commission is scheduled to hold a public hearing on the zoning change at its Jan. 16 meeting.

Westergaard said she'd like to see the zoning discussion postponed until Hope Ministries and area residents can have another meeting. "I'm going to ask Hope today to put [the zoning request] on hold and have more meetings," she said.

"There was a lot of misinformation stated by some attendees [of Monday's meeting] and there was a lack of information, I thought, provided to the neighborhood by Hope," Westergaard said. "Both groups need to come together and talk about facts, and not fear."

Coady described Monday's meeting as "a very good discussion. A wide spectrum of concerns and opinions were shared. … We know we will continue to work with the neighborhood."

Whether the project moves forward is "up to the city," she said.

Previous coverage: Homeless shelter proposed at former Des Moines school
Facebook Notice for EU! You need to login to view and post FB Comments!