What is the most important thing businesses should know about the economy in 2021?
A preview of the Business Record's 2021 Economic Forecast panel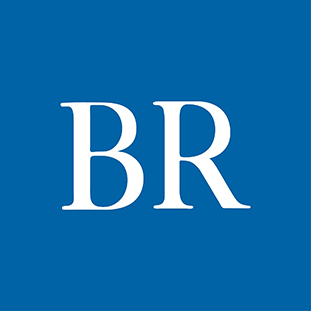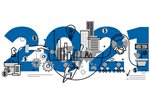 Although 2020 is now mercifully in the rearview mirror, pivotal events that erupted over the past year are continuing to shape the state, national and global economic destiny. Accordingly, the Business Record anticipates a virtual panel discussion like none other for our annual Economic Forecast coming up later this month.
In advance of the Business Record's annual Economic Forecast event coming up on Jan. 28, we asked each of the five panelists to provide their perspective on the economic outlook for 2021.
Scott Brown: We begin the year with a surge in COVID-19 cases, which should restrain economic improvement early on. Weakness in 2020 was concentrated in consumer services, tourism, air travel, sporting and other spectator events, restaurants – anything where one comes into close contact with others – and we should see a strong rebound in GDP growth once vaccines are widely distributed. The Powell Put has been replaced by the Fiscal Put. That is, with Federal Reserve policy more limited, any economic weakness is expected to be met with further fiscal stimulus. The Biden administration will focus on the pandemic and speeding up the distribution of vaccines, but there are plans for more government spending. Democrats have very narrow majorities in the House and Senate. There is potential for bipartisan agreement, especially in the first 100 days, but Washington is likely to remain dysfunctional. The economy will recover, but the pace of improvement will vary across time, industries and regions.
Debi Durham: The way we live, work and do business has changed forever. While the headlines often depict doom and gloom, I see a different story unfolding: a story of opportunity. Iowa's economy is healing, and a COVID-19 vaccine sets the stage for further recovery. Iowa also has kept an eye on the future since the early days of the pandemic.
In the spirit of turning obstacles into opportunity, Gov. Kim Reynolds convened an industry-led Economic Recovery Advisory Board that delivered bold recommendations to help our economy not only rebound, but grow. This work revealed that some of Iowa's priorities have become imperatives. For example, Iowa must:
Fully invest in broadband access and speed. This is critical infrastructure for the way we live, as well as for growth in Iowa manufacturing, precision agriculture and other areas.
Confront a statewide housing shortage to attract and retain Iowans and to bolster the economy.
Support Iowa's manufacturers through a technology revolution and build Iowa's leadership in the biosciences, especially in vaccines and immunotherapy.
While the pandemic has changed everything around us, our economic development goal remains the same: Create conditions in which businesses can grow and communities can thrive. Now that Iowa has a path to recovery and growth, it is time to seize the opportunity.
Amy Friedrich: With just one week of the new year under our belts, it's already clear that 2021 will continue to be a bumpy road. Civil unrest and the continued impacts of the pandemic will likely significantly shape the first half of 2021. Job and wage growth will generally remain dampened as long as virus activity is high and vaccines are not yet widely available. Consumer spending has been resilient, and businesses – especially those with a strong digital footprint – should continue to benefit from that spending. Small business relief programs should continue to provide stability, but certain sectors may need continued support to see any 2021 growth. As vaccines become more widely available, demand should grow but smaller businesses may see supply chain disruptions and lower inventories caused by this demand surge. Patience, creativity and continued resilience will likely be key traits for businesses in what could be an uneven recovery year.
Ernie Goss: The stimulus programs by the federal government and the Federal Reserve will produce some unwanted and unexpected outcomes. The Fed's injection of $120 billion per month into the U.S. economy via U.S. bond purchases, and the federal government's likely $2 trillion to $3 trillion in added stimulus in 2021 will increase the U.S. money supply, stimulate inflation, reduce the value of the U.S. dollar, and increase long-term interest rates.
Wil Osborn: We've experienced one of the most difficult and unusual years in recent history. Many have compared 2020 to the 2008 financial crisis, but our current environment is much different. Then, many large banks were struggling; now all banks are experiencing unprecedented liquidity and increased savings rates. In 2020, we saw deposit balances increase, a mortgage refinance wave, and minimal discretionary spending. While it's impossible to predict exactly what will happen over the coming year, 2021 presents an opportunity to see the latter trend upward.
If spending does increase, the banking liquidity "boom" could level out and communities and businesses could experience an influx of investment and growth. Banks are in a strong position to lend, but businesses have to feel confident to take on growth opportunities. It's always a time of uncertainty as businesses assess how much risk they want to take on coming off of a difficult year.
Banks are looking to invest; the question is are businesses ready?