What plans could rock the 83-year-old Armory?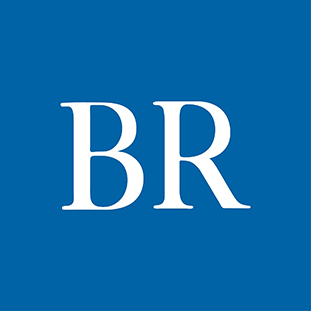 Developer Jake Christensen waged a two-year campaign to bring global events promoter and music venue operator Live Nation Entertainment to Des Moines. The potential to book acts in an 83-year-old building may have caught the company's attention.
Christensen is among three prominent developers who submitted conceptual plans to buy the Argonne Armory Building on Robert D. Ray Drive from the city and transform the iconic structure for a range of uses.
Blackbird Investments leads a team of TMG Properties LC and Invision Architecture that examined office space availability along East Grand Avenue, then chose a plan to convert the building into condominiums, said Rachel Wegmann, Blackbird's marketing director.
That project would provide a logical link to Hubbell Realty Co.'s nearby Bridge District, which blends for-sale townhouses and apartment buildings, she said.
"We look for the Armory to support the commercial space along Grand Avenue by providing homeownership to the future upper management and owners of companies occupying space in these commercial projects," Wegmann said.
Hubbell Realty, on the other hand, is considering apartments or condominiums and looking to future development of a Des Moines River water trail. Hubbell President and CEO Rick Tollakson is a leading advocate of the water trail project, viewing it as a regional amenity that will help local employers attract talent.
Hubbell proposes converting the building's upper two floors to 29 apartments or condominiums and using the lower level for residential amenities and a river recreation outfitters space in the first phase of a three-pronged project.
Though apartment vacancies in downtown Des Moines are running at about 10 percent, Hubbell's Steve Niebuhr said there is little risk in adding 29 apartments in a unique, historic structure. In phase two, a building in the north parking lot would include a parking structure and retail. A third phase proposes the construction of additional housing over the phase 2 parking structure.
Niebuhr said the river outfitter could be added as the water trail project is developed and could include the rental of kayaks and gear as well as provide kayaking lessons. Simonson & Associates Architects is Hubbell's designer.
The Christensen/Live Nation duo (Slingshot Architecture, a frequent design partner on Christensen projects, also is in on the deal judging from an edited photo that gives the Art Deco-style structure a Hollywood Bowl feel with spotlights scratching the skyline) proposes a venue for 2,000 people that would be right in Live Nation's wheelhouse, based on other properties it owns and operates, such as the House of Blues and various Fillmore venues, as well as a smaller hall that would accommodate 800 people. A lounge and bar are part of the plan.
A music hall at the Argonne Armory Building could rival other Live Nation properties, Christensen said.
"This building has the opportunity to be that and then some," he said. In fact, the building might have been the missing bargaining chip that could draw Live Nation to Des Moines, he said.
Christensen estimated that the venue could attract 150,000 music lovers a year.
City staffers decided to test interest in private development of the building last December after determining that repairs could cost up to $11 million.
"You're going to have to sink a ton of money into the building," Niebuhr said.
Meanwhile, the City Council will learn additional details about the proposals during a work session on April 30.
Facebook Notice for EU! You need to login to view and post FB Comments!