What's the outlook in 2023 for new development projects?
One city official has 'tepid optimism' development will pick up in second half of year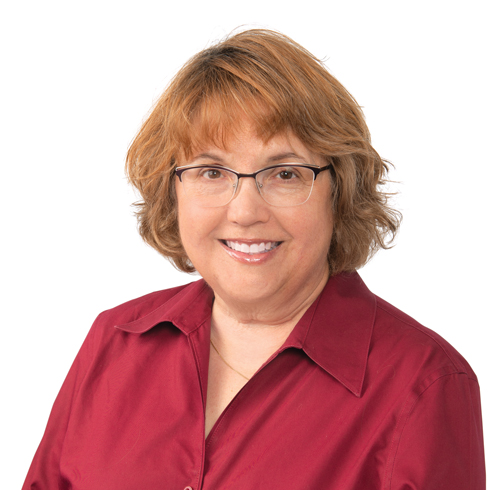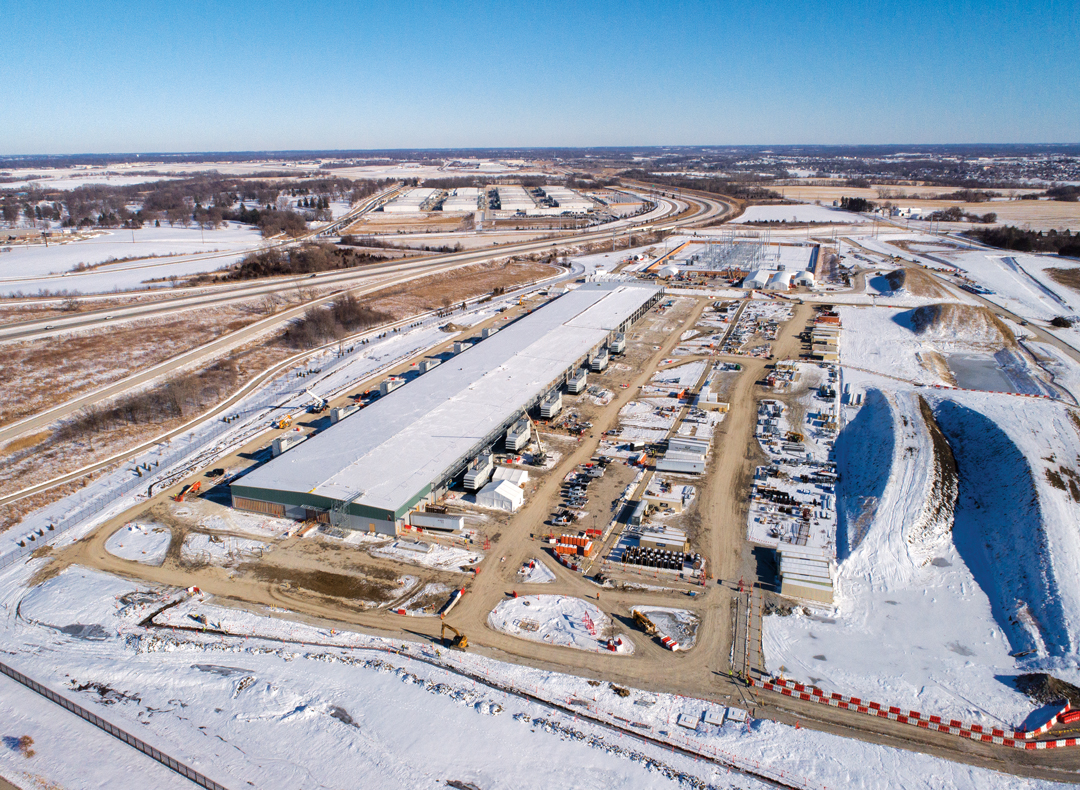 In each of the past two years, the value of residential and commercial building permits issued by West Des Moines has exceeded $1 billion.
Building permit values could top $1 billion again in 2023, especially if Microsoft Corp. starts construction on two new data centers, said Clyde Evans, the city's community and economic development director.
Also on the horizon is development of vacant ground along Grand Avenue west of Interstate Highway 35. Last fall, a developer from eastern Iowa announced plans for a $600 million development between 60th and 88th streets that would include an indoor water park, family entertainment center, hotel and business conference center.
"Commercial is going to be a really strong sector for us again," Evans said. "We've had a lot of interest from people interested in putting in restaurants and things like that along Grand. … The developer wants to get started on the water park and hotel this year. Once that starts, all of the other parts will happen very quickly."
West Des Moines issued 31 commercial building permits for new projects in 2022, a review of data shows. The value of the permits totaled more than $719.5 million.
Overall in 2022, Polk County and the 14 communities surveyed by the Business Record issued commercial building permits for 251 new projects. The value of the permits totaled $1.97 billion, 31% of which was for construction of new data centers on campuses in Altoona (Facebook), Waukee (Apple) and West Des Moines (Microsoft).
The two projects in 2022 that had the highest permit value were Microsoft's data centers in West Des Moines. A permit valued at $265.4 million was issued in July for a data center at 3655 S.E. Soteria Ave. In December, a permit valued at $255 million was issued for a data center at 5855 S.W. Kerry St.
More data centers are planned. Construction is expected to begin this spring on a 245,000-square-foot data center building at 1475 S.E. Maffitt Lake Road. One data center is on the site, known as Ginger East. Three others are planned on the site.
Work on a second data center in Ginger West could also start in 2023, Evans said.
What's the outlook for industrial?
The construction of just over 2 million square feet of industrial space was completed in 2022 in the Des Moines area, and about 75% of the space was leased, according to CBRE's fourth-quarter Des Moines market report. More than 2.3 million square feet of industrial space is under construction and several other projects are expected to break ground in 2023, according to the report.
Among them is a 234,348-square-foot speculative warehouse planned in R&R Realty Group's Prairie Tower development in Urbandale. If there's enough demand, construction of a second warehouse could get underway in 2023 or early 2024, said Adam Kaduce, president of R&R Real Estate Advisors, a division of R&R Realty Group.
"We have very little vacancy in our existing portfolio, so we see the need to continue to develop and add more products," Kaduce said.
Ryan Moffatt, an economic development coordinator for the city of Des Moines, said interest is increasing in developing vacant land near the Iowa Highway 5 and U.S. Highway 65 bypass.
"I think the bypass represents the next succession of where this product type can go, especially if [developers] have clients that might benefit from being in close proximity to the airport," Moffatt said.
One reason for the increased interest in developing along the bypass is the ability to tap the south-side labor pool, Moffatt said. Amazon's two facilities in Bondurant have attracted workers, many of whom are likely from the northeast section of Polk County. Occupants of other newly built warehouses also likely live in the northeast part of the county.
"The northeast labor submarket might be getting a little bit worked over," Moffatt said. Developing warehouses and other projects along the bypass would allow companies to "tap into a different pocket of the labor market and find more employees to work at these facilities."
Will there be new office construction?
Office development is not dead, Evans said. Nationally, employers are beginning to require employees to work in the office one or more days a week. As more employers implement similar requirements, interest in developing new office space will return.
"Solid projects are not going to have problems finding financing. It's the ones that are a little iffy to begin with that probably won't go forward. … Projects that are well executed, well thought out are still going to go forward.
While there's unlikely to be new office construction in downtown Des Moines in 2023, some businesses are considering expansions similar to that of OpenLoop Health Inc., Moffatt said.
OpenLoop Health, which leases office space at 317 Sixth Ave., plans to occupy 10 floors of the 14-story building. Tenant improvements are estimated to cost at least $2.5 million.
The expansion will eliminate some of the vacant office space downtown. At the end of 2022, 1.1 million square feet, or 17.9%, of office space in downtown was vacant, according to CBRE's market report.
"We're working on two other potential office expansions that would chip away at that higher vacancy rate," Moffatt said. "From our perspective, that's probably one of the things that keeps us up the most at night is office vacancies."
Retail development outlook 
Officials in Ankeny and Waukee expected retail-related development to remain strong in 2023.
Costco opened a warehouse last fall in Ankeny east of Interstate Highway 35 and north of Northeast 36th St. Additional retail development is expected to be built around it, said Derek Lord, the city's economic development director. Smaller pockets of retail are expected to be developed in new residential neighborhoods in north and northwest Ankeny, he said.
Construction of a Target is expected to begin this spring in Waukee Towne Center, a 62-acre commercial development planned just southwest of the Hickman Road and Alice's Road intersection. The $132 million project is expected to include a 148,00-square-foot Target, smaller commercial spaces and several outlots along Southeast Alice's Road.
"I anticipate that once construction of the Target begins, we'll begin to see site plans for other projects around it as well as the multi-tenant building that will be next to" Target, Andy Kass, Waukee's community development director said.
In addition, Kass said restaurants and other retail will likely begin to be built in the 40-acre KeeTown Loop development at Grand Prairie Parkway and Ashworth Road. Construction of a 3,500-seat Live Nation entertainment venue is underway in the $100 million entertainment district and is expected to be completed by early 2024.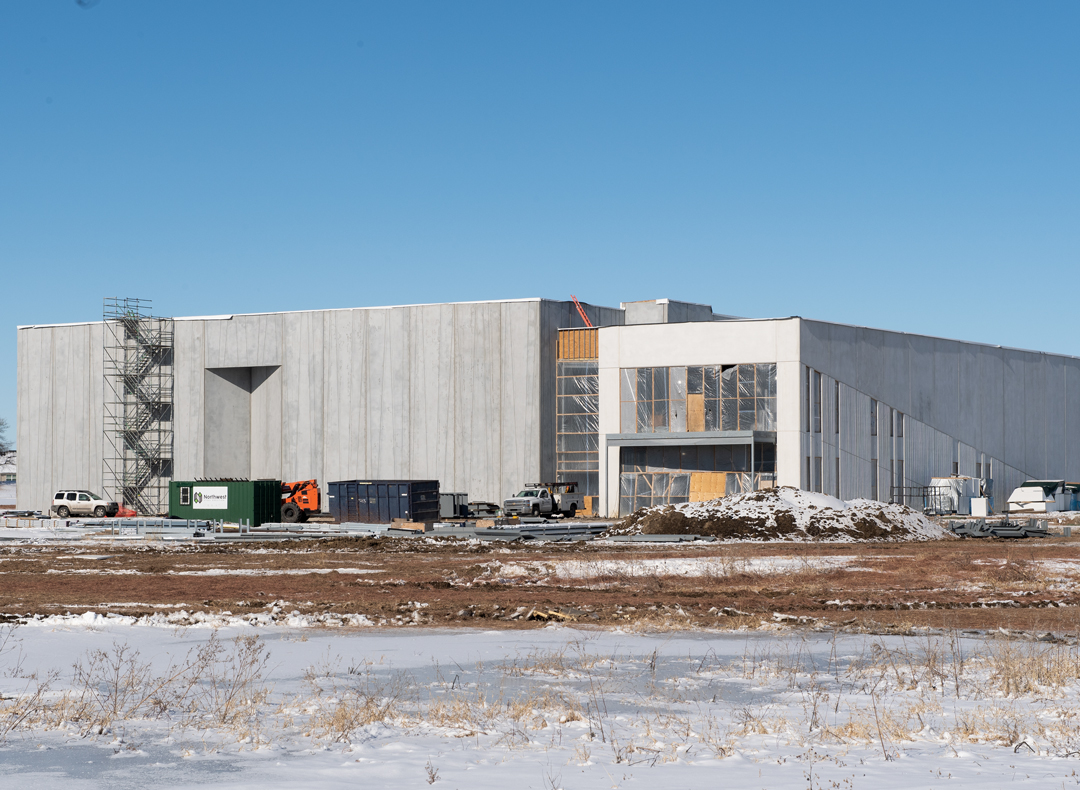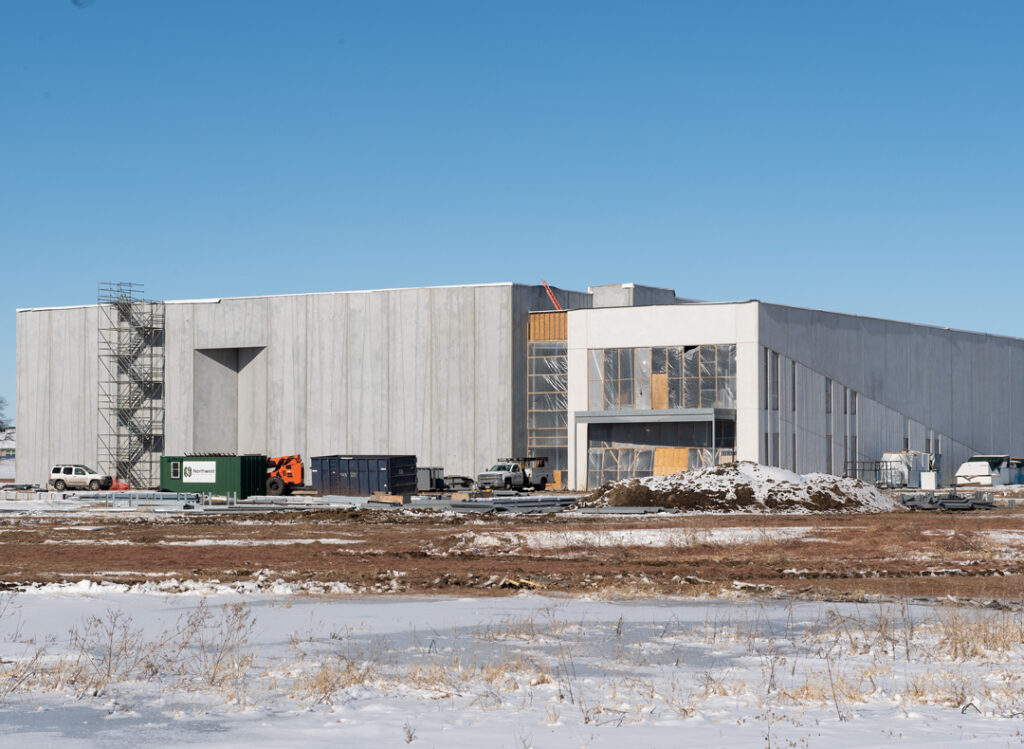 Overall outlook for 2023
Low interest rates coupled with growing populations sparked a flurry of new construction projects the past two years. Whether that continues through 2023 is unknown, city officials said.
"I think we're in a bit of a transition with developers waiting to see what happens with interest rates," said David Jones, Ankeny's city manager. "It's not a doom and gloom message; it's just wait and see."
Moffatt said he expects to see an uptick in new projects in the second half of 2023.
"I'd say I have tepid optimism that we'll see development pick back up in the second half of the year," Moffatt said. "From what I hear from developers, there's plenty of people with money to invest. They are just sitting on the sidelines waiting until conditions get better."
See a map of building permits issued for commercial projects in 2022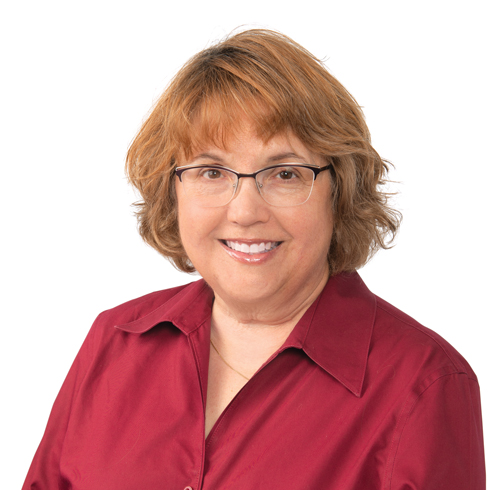 Kathy A. Bolten is a senior staff writer at Business Record. She covers real estate & development, law & government and retail.
Email the writer
Facebook Notice for EU! You need to login to view and post FB Comments!