Where there's development possibility, there's hope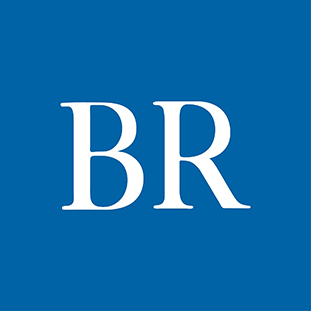 Nearly two years have passed and "several pounds of flesh" have been shed since Hansen Real Estate Services announced plans for a first-of-its-kind apartment project near a Des Moines River levee.
On Monday, the Des Moines City Council gave its unanimous support for a land transfer and development agreement that sets the stage for the turning of the first shovel of sand in April for a project that should be finished in 2017.
While some might have figured construction of Eagle View Lofts was as likely as watching its namesake national symbol snatch a rainbow trout from the nearby river, Troy Hansen didn't give up hope.
"It almost seems like it's kind of coming together," Hansen said. He is the youngish president of Hansen Real Estate Services. Along with his father, construction company owner Craig Hansen, he believed the development potential of a four-acre sliver of sand and trees near Southeast Sixth and Shaw streets was too good to pass up.
"We're really excited about it," Troy Hansen said. "The views are going to be phenomenal and offer an experience that nobody else has."
First, the project. Eagle View Lofts is planned as an $18 million, 120-unit apartment building that will sit atop a one-story parking garage and raise another six floors from that. Views from a swimming pool and the apartments will be of the river and tree-lined banks, not to mention Principal Park and downtown Des Moines. It's a nice setup, but one fraught with complications.
Here are a few, outlined in a report to the City Council:
A fiber optics line was discovered – it didn't show up on maps that track those lines.
Des Moines Water Works required a larger than expected no-build easement on either side of a water line running through the site.
The buildable land was diminished and new architectural drawings, site plan and engineering work was required.
An archaeological dig was required to complete the Environmental Review Record in order to receive federal disaster recovery funds.
Last fall, Hansen was notified that project would not receive a much anticipated $1 million in state tax credits.
As of today, the project has exceeded planned construction costs by nearly $2 million, and additional fees are mounting.
"The commitment that Hansen company has shown to bring the project about under these conditions has been significant," said Des Moines economic development specialist Rita Conner.
She provided this summary: "Three city departments, two landowners, at least three major utility conflicts that required lengthy negotiations, redesign and pounds of flesh to resolve, federal and state agencies involvement, including a rigorous set of sustainable design standards under the Iowa Green Streets criteria, a fledgling new district with a largely untested market … and a partridge in a pear tree."
Hansen Real Estate Services also has agreed to provide access to Allen Park Community Gardens, which will be located near Eagle View Lofts. In addition, the company will provide an estimated $118,000 of in-kind grading and paving work for the gardens.
The City Council has approved a development agreement that provides a $251,350 forgivable loan; $3 million of federal funds for housing with $225,000 and possibly up to an additional $100,000 of federal funds for stormwater management strategies and improvements required under the Iowa Green Streets program. The project will be eligible for a 10-year 100 percent residential tax abatement. It also agreed to transfer a little more than a half-acre of land to Hansen at the price of $1 in exchange for access and improvements to Allen Park Community Gardens.
Hansen, whose company also is developing City Square Lofts at East Second and Locust streets, said a few hurdles have not diminished his enthusiasm for downtown projects.
"It's a lot of fun working with the city, but there's always a surprise of some sort," he said. "It makes us come back for more."
Hansen and city officials believe the project will trigger additional development in the area.

"We've got something else in the works on another parcel that we have over there. We're pulling those pieces together right now," Hansen said.