Will new, improved amenities lure office workers back to cubicles?
'If you're not doing it, someone else will be,' says one broker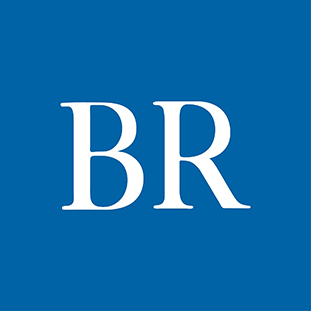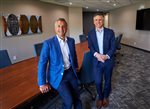 For more than a year, a majority of office workers have set up workstations in their homes or other remote locations, enjoying the absence of commuting and independence from bosses.
Now, as an increasing number of people become vaccinated against the coronavirus, employers are ratcheting up plans to bring workers back to the office on a more regular basis. To do that, the employers want to ensure that office spaces are inviting and hygienic and that they promote collaboration among workers.
"Business leaders are saying they need to get workers back to the office, and they have to retain the workers they have and attract new ones," said Mark Rupprecht, president of R&R Realty Group, which owns more than 3 million square feet of office space in the Des Moines area. The company is investing more than $1 million in new amenities at its Regency West Office Park, located in the 4700 block of Westown Parkway in West Des Moines.
The amenities, which include a state-of-the-art fitness center and a fourth-floor veranda that will bring the outdoors inside, will help employers bring workers back to the office, where the company's culture can be reinforced and a sense of workplace community can be promoted. The amenities also will help R&R attract new tenants to the office park, which lost Sammons Financial Group when it moved to a new office near Jordan Creek Town Center, Rupprecht said.
According to CBRE|Hubbell Commercial's 2021 first-quarter office market report, 16.2%, or 2.8 million square feet, of office space was vacant in the Des Moines area. That's a slight increase from the fourth quarter of 2020 when 14.7% of office space was vacant. In the first quarter of 2020, the vacancy rate was 13.2%. The area has 17.4 million square feet of rental office space.
Concerns exist among owners and managers of office space that vacancies could increase as employers, particularly small ones, abandon leased office space and allow employees to work remotely. A year ago, for instance, Nationwide announced a hybrid work model where some employees would work remotely and others would work primarily in the office. The move means one of the company's downtown Des Moines buildings – a five-story, 372,000-square-foot Class A building at 1200 Locust St. – is for lease.
"The old adage in commercial real estate is that 'time kills deals,'" said Bill Wright, a senior vice president and managing director at CBRE|Hubbell. "You have to be prepared to have those amenities available now versus proposed out in the future."
If landlords wait to make improvements until a tenant's lease is about to expire, they'll likely lose the tenant, Wright said.
"There's not time to sit back and say, 'Well, I'll make these improvements if you sign a lease.' Tenants expect to touch it and feel it now. It's going to be such a competitive marketplace that if you're not doing it, someone else will be."
Among the most requested amenities from employers is providing workers access to the outdoors, whether it be walking trails, green spaces or rooftop patios. R&R Realty Group is adding a fourth-floor veranda to one of its Regency West buildings that will include large windows that open with the press of a button. Knapp Properties Inc. is adding a rooftop patio to a downtown Des Moines office building it is renovating at 611 Fifth Ave.
"We're seeing a lot more importance of outdoor amenities related to office space," said Chris Costa, president and CEO of Knapp Properties.
The Weitz Co., a Des Moines-area architectural, engineering and construction company, plans to relocate its corporate headquarters and other company divisions to the Fifth Avenue office building. As renovation plans for the 67-year-old building were underway, Weitz officials asked property owner Knapp Properties about the feasibility of adding a rooftop deck that can accommodate about 40 people, Costa said.
"We heard from Weitz that that was a real important amenity for them to provide employees," he said. Workers at Weitz and other tenants of the building will be able to work on the rooftop deck, eat lunch or meet with co-workers. Outdoor gatherings will also be able to be held in the space, he said.
Post-pandemic improvements being made to office spaces are different from those requested by tenants before the outbreak of COVID, Costa said. In 2019 and earlier, office improvements included replacing carpet, painting, and adding walls for offices and meeting spaces. Now, improvements include retrofitting restroom fixtures so that they are touchless and making changes to air filtration systems to remove contagions.
"Landlords may have to spend some money on parts of the office that [they] didn't really expect to a couple years ago," Costa said.
Luring workers back to the office, however, won't be as easy as adding a patio or workout equipment, said Jackie Johansen, principal and founder of Shattered Glass Development, which offers a range of real estate-related services. While small companies don't need individual offices for workers, they do need areas for employees to meet and collaborate together. They also need rooms where a worker can have meetings via videoconferencing without disturbing co-workers, she said.
"There's not a simple solution to what landlords will need to offer," Johansen said. "Each company is going to use their space differently, and [landlords] need to be flexible to offer different solutions to different tenants."
Facebook Notice for EU! You need to login to view and post FB Comments!