Women of Influence 2023 Honoree: Kim Willis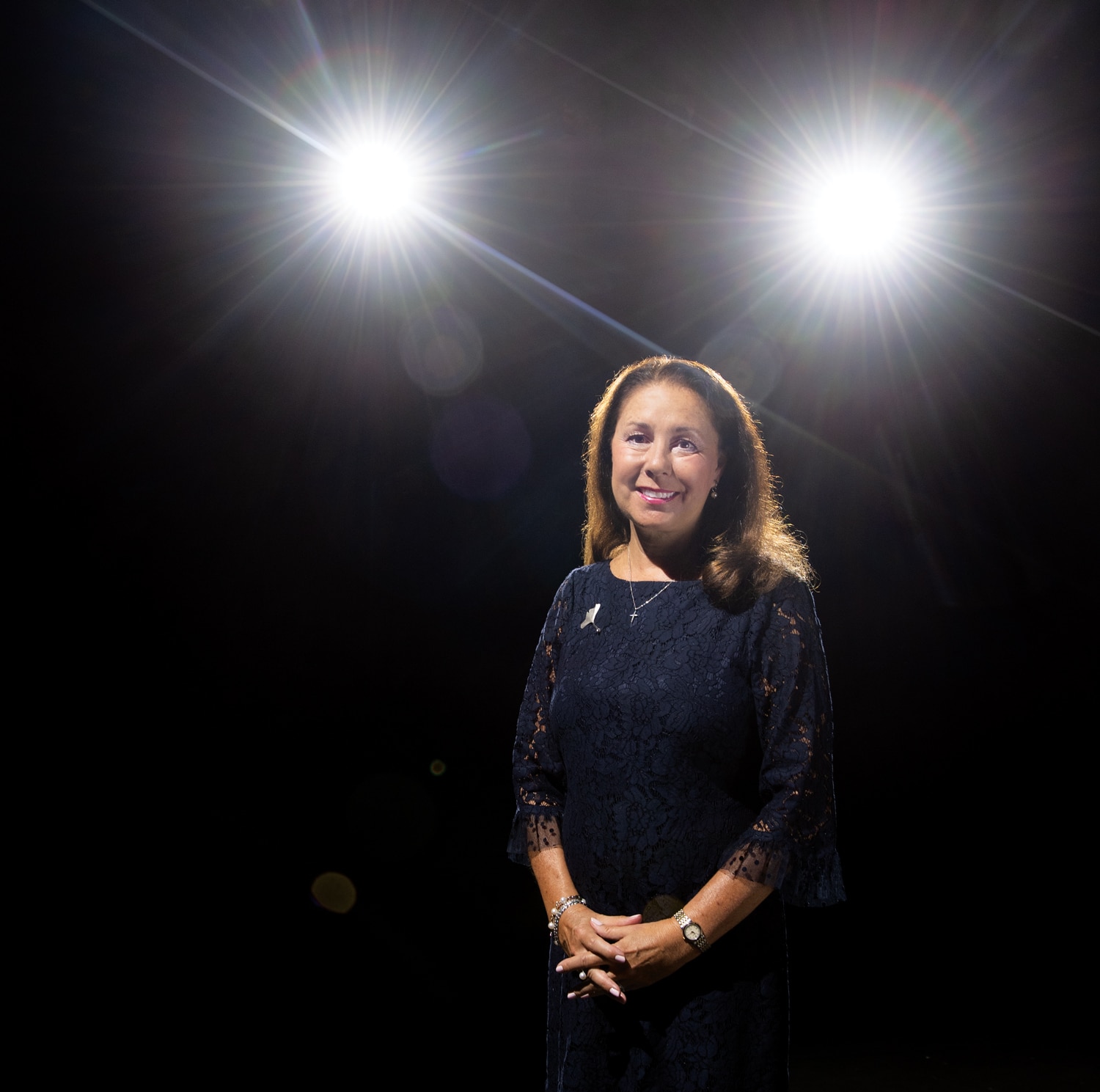 Click here to watch Kim's video
Education: BA from the University of Iowa
Hometown: Waukee, grew up in West Des Moines
Family: Husband, Rich
Hobbies: Traveling, cooking, biking, walking
Words to live by: The miracle is this – the more we share, the more we have.
Three notable accomplishments:
I co-chaired the United Way of Central Iowa's annual campaign with my husband.
I chaired EveryStep's board and ChildServe's board of trustees.
I was the first private banker at Northern Trust to be named senior vice president.
How have you helped improve organizations you've been a part of?
I chaired EveryStep during a merger of Hospice of Central Iowa and Visiting Nurses of Iowa. I co-chaired ChildServe's Bubble Ball, raising a record amount of money for a new playground.
I served on a capital campaign for the Food Bank of Iowa to build a new facility. I served on a capital campaign for Kavanagh House Hospice for major renovations.
What motivates you?
Giving back to others in a variety of ways.
Is there a memory or experience from your formative years that continues to influence your approach to life?
My mother was always helping others and volunteering in many ways. She worked with our school events and sports activities and raised money for different organizations. I remember her taking me with her around our neighborhood to collect pledges for the American Cancer Society. She was my early example of giving back in small ways and how that can make an impact in our community.
What piece of advice would you give to others who hope to make a difference in their communities?
Do the kinds of things that come from your heart and make you happy. Start small and you will be surprised at what your contributions do to help others. Most of all, be selfless and humble.
Tell us about a time you failed (or at least you did from your own perception).
I had worked in the banking industry for 23 years when I got married. I really expected to keep my career but it became too much with my husband's business responsibilities and travel. It felt like a failure and it was a very difficult transition after a successful professional life that had defined me. That is when I immersed myself into volunteering in our community, and I'm thankful for the opportunity to still make an impact without a paycheck.
What is a favorite book, show, movie, podcast, etc. that you'd encourage others to consume?
"Becoming" by Michelle Obama.
How do you try to find balance and joy in the many activities you take part in?
I believe balance comes from a variety of activities. From volunteering at church for our meals program to visiting the homeless with Joppa to helping raise funds for nonprofits, I get to see how these tasks affect our neighbors and help improve lives. For me, joy comes from the little things as well as the major ones.
What is one of your guilty pleasures?
My happy place is creating new recipes in the kitchen.
What's something many people don't know about you?
I love to garden and work in our yard.
What do you consider the greatest barrier to gender equity?
The greatest barrier to gender equity today rests with the fallout from COVID-19. The combined impact of this pandemic, as well as worldwide conflicts, have deprived a disproportionate number of women and girls of basic needs. Food insecurity with rising poverty and unequal access to basic resources has become a major problem in our current world.
Who is an empowering woman that you look up to?
Dr. Teri Wahlig. I respect her for not only her accomplishments in our community, but for the beliefs she was raised with and lives by. She has successfully elevated ChildServe to one of the top nonprofits in Iowa. This is after a thriving career as a neonatologist with MercyOne for many years. Her dedication to children's charities in our community is an excellent example of someone who always puts others first. She is a passionate leader and a great role model.
What will it take for women to achieve gender parity in leadership positions?
Having open and honest conversations with others is extremely powerful and important. Many discussions these days are difficult due to preconceived assumptions and individuals not being open to listen to an opposing view. If people want to see a real change with gender equality in leadership, they need to be willing to hear it from a different perspective than what they may have in the past.
Fill in the blank: If gender equity were achieved, the world would look like ____________.
What God intends it to be.