Work progressing on Von Maur's new store at Jordan Creek mall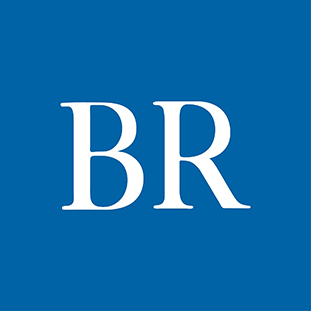 Work is underway to prepare vacant retail space that will soon be a Von Maur department store at Jordan Creek Town Center in West Des Moines.

The Davenport-based department store is moving into space previously occupied by the now defunct-Younkers department store. Von Maur has said it will close its store at Valley West Mall, also in West Des Moines, when it opens in its new location.

A building permit valued at $27 million was issued for the remodel project that includes installing new heating and cooling and electrical systems. The remodel also includes updating vestibules and entrance areas, fitting rooms, restrooms, showcases and cash-wrap areas, according to a West Des Moines building official.

Randy Tennison, senior general manager at Jordan Creek, 101 Jordan Creek Parkway, wrote in an email that demolition work is complete and construction is underway.

The permit was among 54 commercial building permits issued in October by 13 Des Moines-area communities and Polk County. The permits were valued at over $202.8 million. In the first 10 months of 2021, commercial building permits valued at nearly $1.9 billion have been issued by the communities and county.

For the year, West Des Moines issued residential and commercial building permits were valued at $1,021,806,259, according to city records. It is just the second time the city has surpassed the billion-dollar mark in construction valuation. The first time occurred in 2016 when permits were valued at $1,067,535,149.

Also included in October's commercial building permit reports were:

• A permit valued at over $37.4 million for improvements to data halls and electrical rooms within the existing Facebook Inc. data center at 500 Share Way N.W. in Altoona. Turner Construction Co. is the project's contractor.

• A permit valued at $29 million for the shell of the new Microsoft Corp. data center at 3655 S.E. Soteria Ave. in West Des Moines. The 250,000-square-foot building will look similar to other data centers constructed in West Des Moines, according to a city document.

• A permit valued at $27 million for a 132-unit apartment complex at Southwest 11th and Tuttle streets in Des Moines. The project is being developed by Minneapolis-based Sherman Associates. Slate at Gray's Landing will cater to active adults who are 55 and older.

• Three permits, each valued at $4.7 million, for three-story apartment buildings at 551,571 and 591 N.E. Venture Drive. The buildings will each include 129 efficiency apartments and 30 micro apartment units. The project is the second phase of Bricktowne at Prairie Crossing.
October commercial building permits

Commercial building permits valued at more than $202.2 million were issued for projects in 13 Des Moines-area communities and Polk County in October, data from the permits shows.

Click here to find out what commercial building permits were issued in the Des Moines area in January through September. View a spreadsheet that includes the commercial building permit information.
Facebook Notice for EU! You need to login to view and post FB Comments!