A Closer Look: Adreain Henry
President, Mercy College of Health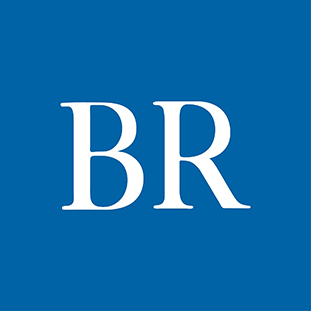 Adreain Henry earned the title of doctor through a highly competitive U.S. Army scholarship for optometry school, overcoming the disadvantages of growing up in a single-parent family in a small rural Southern town in coastal Mississippi. His determination, coupled with a love of learning, launched a career journey in the health and education fields that recently brought him to Des Moines in his new role as president of Mercy College of Health.
Henry, most recently associate provost and chief academic officer of Hallmark University in San Antonio, Texas, was selected through a national search to lead Mercy College. An avid scholar and lifelong learner, Henry has seven degrees — the framed diplomas for which he proudly displays on the wall of his office — among them two master's degrees and two doctorate degrees.
He completed his residency in primary eye care at Brooke Army Medical Center in San Antonio, Texas, and Northeastern State University Oklahoma College of Optometry in Tahlequah, Okla. He served more than five years on active duty in the U.S. Army as an optometry officer, and practiced optometry in the private sector for six years before being recruited into the higher education field. At Hallmark University, he also held roles as a senior clinical instructor, clinical assistant professor, faculty chair and dean of Arts, Sciences, Graduate Studies and Research before he became associate provost and chief academic officer.
We recently caught up with him.
What led you to shift from practicing optometry to a career in higher education?
I was recruited by my former professor who had then become the dean of the school of optometry at a new school in San Antonio [Hallmark University]. So I was recruited into higher education — and really just fell in love with higher education. I was always in search of "How can I give back to students?" and when I started off as an adjunct professor, it didn't take me very long to realize that that was my calling. To see the light bulb go on for students, that was truly rewarding to me. … I've always been big on professional development. I think as leaders, we have to not only empower others and be inspiring, but we also have to build our own leadership capacity so that we can lead at the higher levels. And so I've always been a lifelong learner in that regard.
Where did that inner drive come from?
It started with my father's refusal to sign a waiver for me to join the Navy when I was 17. Instead, he says, "You go to college." … So I was a first-generation college student. I started off at a community college, and it was at the community college that I realized that I had this affinity for learning and for education. … My philosophy is grounded and rooted in servanthood, growing up in a very, very religious family. We were taught early on that even the son of man, referring to Christ, did not come to be served, but to serve.
What do you see on the horizon for new initiatives at Mercy College?
I think higher education has to look for creative ways to meet the needs of society. So if we're facing critical nursing shortages, then how do we come together and build these coalitions to meet the need for our state, our cities or counties, so that our population has the health care services and their needs are met? So my vision is to continue to explore those opportunities, so that we again could level up with the needs and demands of society. I think it's going to take collaboration, it's going to take partnerships, and it's going to take just communicating with other institutions and figuring out ways how we leverage our strengths to get to a common goal.
What are some other top-of-mind issues for you in the first year?
I will be looking at our branding as an institution. We believe, and I truly believe, in our vision that we want to be both a locally and regionally recognized institution and we want to be able to produce the best nurses — we want nurses that everyone wants. So how do we redefine or reinvent ourselves as a pillar, as a market leader where everyone sees Mercy College not as the school of default because I couldn't get into another school, but as a school of choice. That's something that we all can be proud of, that we are creating students that are service-minded, that are truly leaders in their organization.
How does your health care experience in optometry weigh into how you will lead?
My professional background allows me to be able to come to Mercy College and say, you know, first and foremost, I'm all in about the students and the students' success. I've lived that in my daily life. … I'll be able to highlight and amplify with our students to say, you know, I've been there. … My past experience gives me that relatability … to create an ecosystem where our students feel safe, they feel valued, they feel heard. And not just students but our community, our faculty and our staff. Those are transferable skills from all of my years of listening to and connecting with patients.
What kind of community involvement have you had in your past roles?
Some of my involvement was in my local chapter of my fraternity, Alpha Phi Alpha, where we strongly believe in servanthood. We believe that our true calling is to serve as advocates for the community. So we would have fundraisers where we created this Alpha Education Fund so that we can provide scholarship opportunities for students who have roadblocks or financial challenges. We would partner with the high schools to come in and speak, and be a part of Big Brothers Big Sisters so they can see that there are some people who believe in them. I've been privileged to participate in mission trips, because I believe it's a blessing and a gift to be able to go abroad and to use your talents to provide care for the unfortunate and the poor.
Tell me a little bit about your family.
I chuckled [when you asked that] because I married my high school sweetheart. We met in the 11th grade, and she has been my rock. … My wife has been my best friend; she has been my confidante; she is the person who will be there for me. And then we were blessed to have two children. I have a daughter who is 13; her name is Abrielle. She has a creative mind; one of her hobbies is crocheting and while we were moving here, in the hotel she said, "I'm going to crochet a turtle for you." So I have a turtle here in my office. Then I have a 10-year-old son who's named after me — Adreain Jr., and they are two different personalities — all he wants to do is to be able to play. My wife was a very successful entrepreneur in San Antonio who owned a clothing retail store, so she had to close her store, and perhaps, some would say, put her life on hold to support her husband.
You have some packed bookshelves in your office. What's one book that really resonates with you?
I have a whole list of books that I could go through, but a book that comes to mind is "Authentic Leadership" [by Bill George]. How do we be authentic, and [have] people see us as authentic? Creating those safe spaces where people trust that leadership. … I'm always reminded of Theodore Roosevelt's quote, that "People don't care how much you know, until they know how much you care."
Facebook Notice for EU! You need to login to view and post FB Comments!