A Closer Look: David Hyatt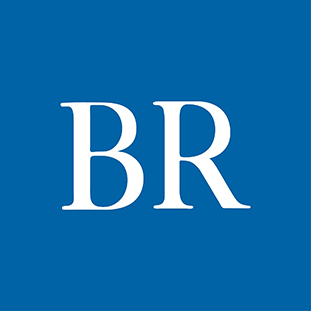 Longtime broadcast and motorsports industry executive David Hyatt was named president of Iowa Speedway, our state's ticket to NASCAR, in February.

With nearly 30 years in the industry, Hyatt is a former journalist/marketer who converted to administration but stayed in racing.

Hyatt is a native of War, W.Va., and a graduate of East Tennessee State University with a Bachelor of Science degree in communications and marketing with an emphasis on broadcast performance and management.
Are you getting acclimated enough that you are involved in community activities?
I hope to be involved in many things. I think a key thing about a position like this is huge community involvement. The speedway, even though it's over in Newton, needs to be part of the Central Iowa landscape, period. That means Des Moines and the surrounding areas and even going over to Cedar Rapids and the Quad Cities. We see ourselves as statewide. We want to be relevant wherever we can be. We want to put Iowa's best foot forward. We look to being more involved in the Greater Des Moines Partnership, personally and professionally.
What is your market?
We like to think people come from everywhere — and they do. But as you look at our data, 64 percent of our ticket buyers come from Iowa. Another 30 percent come from the bordering states. So about 6 percent come from farther away. While we feel like we have a relatively significant national presence because we bring in a national TV and radio spotlight, we know that our core fan is within the borders of the state. Being relevant here [in Greater Des Moines] is critical to us.
This job is a bit of a shift for you, right?
For the last 20 years, I've run MRN [Motor Racing Network]. About halfway through that tenure, we moved the operation from Daytona Beach to the Charlotte area because so much of the hub of NASCAR activities is in Charlotte. During the prior 15 years, there had been a couple of opportunities I had discussed with my superiors about getting to a racetrack. The core business of NASCAR, obviously, is races. As much as I'm a communications guy, I'm a racing guy even more. So I want to stay close to the racing side of what we do. The other opportunities weren't ripe and didn't pan out at the time. As this one came about, my wife and I gave it some thought and consideration, and I kind of pitched myself to the opportunity with some of the new NASCAR management that had come into the space and felt that it was a great opportunity.
Is this your first track management position?
This is the first track that I've run, but certainly not my first business in motor sports. I liken it a lot to when I went to run NASCAR.com because, yeah, it's been around 10 or 12 years, but there is a little bit of a fresh slate. NASCAR bought this property four years ago. They looked at it with the idea of "we can do some cool things out here that we can develop into our primary sport." With the right team and the right products, there are things we can do here that don't impact and draw a lot of critique from the national media than if you do it in our primary series. We can play with it. It's almost like a template. It gives an opportunity to see what works for the future of the sport. It allows us to grow the core part of the business.
What was needed when NASCAR took over the track in 2013?
There are a lot of pieces. It starts with an integrated long-term TV rights package, a longer-term sanction contract. They wanted to keep the track around and continue to have races there. The ownership wanted out. It was probably a more challenging product to sell than it would have been four or five years earlier.
How big of an operation is it?
We have a full-time staff of 14. On race weeks, our staff swells to a little over 200. We have people who maintain the grounds. We always say that a racetrack is a big hole in the ground that you dump money into all year and hope that some of it comes back out when you run the races.
What is your management philosophy?
First thing is not to screw it up. There are a lot of things that are going on that are good. We have a great team and a great staff. I tell my folks that I have an MBWA, which is management by walking around. I like to know what everyone is doing. I like to have an open channel of communication. It's not micromanagement, it's a way of being informed and having your back. We have three major events to showcase what we do. Until we do those, it's hard to see where we need to make adjustments.
What was it like moving to Iowa?
The big thing for me was, even though I lived in Daytona Beach for 16 or 17 years and I'm a mountain kid at heart, the biggest thing I had to deal with is the landscape is different. I love mountains, and the greenery doesn't come in until late. I left snow here one day and got to North Carolina and there were buds on my trees and it's in the mid-70s. But before I took the job, there was one person I spoke with who had lived in Iowa and grew up in West Virginia as well. She worked at NASCAR and she had some assignments where she was working with Iowa Speedway. She said, "You and I have lived in a lot of the same places. If you think the people are nice where we come from, or where we live now [North Carolina], you are going to be blown away by the people in Iowa." I have to admit she was 100 percent right. I have not been disappointed by the people. Their friendliness and their willingness to work with you — there truly is something to say about those Midwestern values. They shine through.
Facebook Notice for EU! You need to login to view and post FB Comments!