A Closer Look: Dr. Sanjeeb Khatua
President and CEO, UnityPoint Clinic; CEO, UnityPoint Accountable Care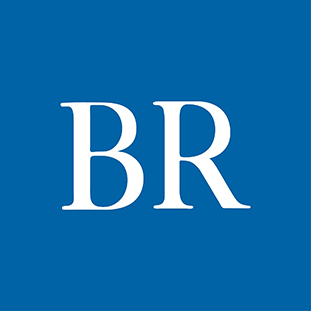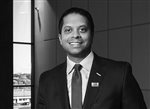 Dr. Sanjeeb Khatua keeps a mask on his desk that was 3D-printed during the frantic early weeks of the COVID pandemic.
It's a souvenir from when he was the health system incident commander at Edward-Elmhurst Health. The suburban Chicago health system was within two days of running out of masks for its front-line nurses and doctors.
"We had people bringing in 3D printers to our corporate center, trying to figure out how to create masks for our staff," Khatua said. "It's a symbol for me that we got people to come together and really move us forward."
Khatua, who began his medical career as a family practice physician a decade ago, in January began his role as president and CEO of UnityPoint Clinic. He was selected through a national search last fall by a committee of UnityPoint leaders and physicians based on his leadership experience and passion for medical group practice. In his joint role as CEO of UnityPoint Accountable Care, he's focused on the "quadruple aim" of providing quality, safe care at lower costs while improving patient experience and increasing physician satisfaction.
Before being selected for this position, Khatua held multiple leadership roles with Edward-Elmhurst Health, including executive vice president, chief physician executive; he was also president of Edward Health Ventures, a physician and clinic network. Under his leadership, Edward-Elmhurst was named an IBM Watson Top 15 Health System for the past two years. Before joining Elmhurst Health, he spent six years practicing family medicine in Naperville, Ill., before moving into an administrative role and becoming medical director of a physician practice.
He's based at UnityPoint Clinic's headquarters in West Des Moines. Khatua succeeded Dr. David Williams, who moved to the role of chief clinical officer of UnityPoint Health.
How did you decide to go to medical school in Poland?
I was going to go into computer engineering and go to UC Santa Barbara. And eventually I decided to make the leap [to enroll instead in a combined eight-year pre-med and medical school program in Silesia, Poland]. It was funny [later] because I had a mentor who, as I was telling him my story, always just said, "Did you ever realize that one of the things that makes you a good leader is that you can make decisions?" So I made that decision when I was 17 that was pretty major in my life, and I actually felt comfortable with it.
What was it like going through pre-med and medical school overseas?
There were people from all over the world there, which I thought was really interesting and cool. I grew up in California, and a nice part of California, with a pretty sheltered life. Going to Eastern Europe, post-communism, with people from all over the world kind of opens your eyes to the world that we live in. Sometimes I regret it because I missed out on some experiences here. But then I always look at it as it shaped who I am today.
What attracted you to this position, given your experience?
I was the chief physician executive, as well as [the leader] over all of our clinics as well as population health and the [accountable care organization] for Edward-Elmhurst Health, a $1.5 billion system in the suburbs of Chicago. When this opportunity came up, I was the COVID incident commander for the organization. We had roughly around 8,500 to 9,000 employees. But when this opportunity came about, it kind of piqued my interest because when I looked at the geographic size and the scale and the mix of environments, it just led me to be curious. As I went through the interview process I was like, "Oh, there's no way they're going to pick me." So as I went through the process and I think it went from like four to two and once I got to two I was like, "Oh man, I actually think they might get the job." … What really drew me here — everything for me has been about impact and community health; I never really focused on, "I want to be a CEO, I want to be a leader." What I really wanted to focus on is, how do I use this type of position … to make change in terms of how we deliver care and translate that into how we engage our communities?
What are your biggest priorities in this position?
Our health care workers are exhausted. There was a time period where we didn't have a lot of volume, but people were scared. And now our volumes are just through the roof. And we're struggling to keep up. There are people leaving the industry. There's a national nursing shortage. We're trying to do everything we can to compensate and make sure they feel good from a monetary perspective. We're trying to support them emotionally, but it's just a tough environment out there. If we don't focus on our staff and what they're going to need over the next two to three years, it's going to be hard to care for people. That's a huge priority for the whole [UnityPoint] organization, but also for me from a clinical perspective.
The second priority is to bring back civility and kindness to the interactions with our health care workers — not with each other, but with the general public. And understanding that people are tired, but knowing that we're not all going to agree on what each other thinks, but treating each other with kindness and respect. I don't know what the magic bullet is there; I think that's just something that I want us to focus on.
The last piece is community. How do we garner more community support for the things that we're doing? I think we do have that, but I think it's waned since COVID has kind of dragged on. What can the community do to support us, like getting vaccinated, wearing masks when it's appropriate, following the science, taking the advice of our experts? As business leaders in the metro, and even within the state of Iowa, we all have a responsibility to, instead of thinking about ourselves, instead of thinking about "me," we start thinking about "we." I think we've forgotten a lot of that.
You're also the CEO of UnityPoint's accountable care organization. How does that tie together with UnityPoint Clinic's mission?
My passion is population health. And I'm a big believer in the quadruple aim, and obviously the ACO is a mechanism for us to achieve the quadruple aim, which is [to enhance patient experience, improve population health, reduce costs and improve the work lives of health care providers]. I always think about how we can make things easier and more seamless for our patients as well as our providers, and the ACO has been a mechanism for us to think about care delivery in a new way.
Historically in a fee-for-service model, you do something and you get paid for it. In an ACO function, you're incentivized to do the right things. … What really excited me about what we're doing here is we're really focused on the care delivery and population health competencies. I know that sounds oversimplified, but it's really difficult to get there. We've had a lot of success in the ACO in terms of saving costs. We've also had some really strong quality outcomes. But I think the next evolution is: How do we start decreasing the total cost of care at scale by improving [the population's] health, using different types of team members, embracing the use of pharmacists? We are in so many different markets, from urban to rural. … Having the clinic infrastructure there allows us to be a little bit more nimble.
It seems like UnityPoint Clinic has added significantly to locations in the past 10 to 15 years. What can we expect to see in the future?
I use the words adaptable and flexible. I think COVID taught us a lot about that. We were able to stand up virtual care really quickly. I would argue a lot of people in the business world will say health care is archaic. But then as a pandemic hit and regulations loosened up a little bit, people moved very quickly, and we were able to change our care models very rapidly. So when I think about the future state, I do think care is going to be delivered in a new way. There's not enough providers. We have a nursing shortage. We really need to start refocusing on, what does team-based care really mean and future state, how do we use our virtual technologies to impact people? For example, in a rural environment, we might not be able to have lots of clinics in those areas [due to the remoteness, but] we do have them. But what if there's nothing close? Virtual technology is there — can we help from that perspective? So I do see us evolving.
What do you think of Des Moines so far, coming from the Chicago metro?
It's a slower pace of life than it was in Chicago, even though it was the suburbs. I had convinced my parents to move to Chicagoland about six months before I took this job, because I said that was my forever job. So this wasn't an expected move, but my parents actually moved here, too, and they've really enjoyed it. I grew up in California in the '80s and early '90s, and it actually kind of reminds me of that, where it's a slow pace and kids are playing outside.
What civic involvement have you had most recently?
Actually, I'm still part of a not-for-profit board in Naperville — 360 Youth Services, which serves homeless youths. I really love the mission of that organization, even though it's probably taken up way more time than I wanted it to. I also sit on the board of North Central College over in Naperville. … I'm looking at opportunities here.
Facebook Notice for EU! You need to login to view and post FB Comments!