A Closer Look: Jack Taddeo
Take a Closer Look at the new vice president/marketing manager for Cumulus Media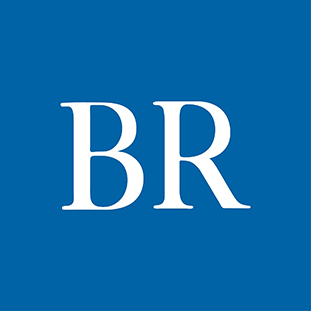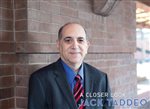 When Jack Taddeo's daughter went off to college, the whole family made the move to Cedar Falls-Waterloo. Taddeo had worked for years in Chicago for various radio stations and as an independent consultant. A friend asked if he had ever thought about working in Iowa. It just so happened that Taddeo had clients in Iowa, had worked with WHO and other stations there, and his daughter was looking to attend the University of Northern Iowa. When Taddeo found out the job was in Waterloo — not far from where his daughter would be attending college — he was even more on board. "Internally in the family, we say we all went off to college," Taddeo said. He started working for NRG Media, based in Cedar Rapids, in April 2015. When a job in Cumulus Media in Urbandale opened, he jumped at the chance to work in a bigger market. [His daughter, Laney Kraus-Taddeo, is still a communications major at UNI.] Taddeo supervises KGGO, KHKI, KJJY, KBGG and KWQW. The music offerings range from country to rock to hip-hop. We talked to Taddeo about his new position.
Are you settling in?
I just started, really the beginning of August. So I'm just trying to get out, you know, see people and meet people. I've been getting to the chamber events and getting around and trying to meet people.

What attracted you to this job?
When this opportunity came about, it really was, you know, we like Iowa. This was an opportunity to work in a bigger market, and a market that I knew. It's a much larger market. The attraction was it's a great radio market. We have great operators here. I love that the media is very strong here. The other group operators are really strong, and I'm talking about my competitors.
So for me, it was moving to a bigger market with more opportunity with a company that gives me a lot of support from Cumulus, which owns hundreds of stations around the country.
How big is your group?
We have five stations. We have some iconic radio stations here. I mean, KGGO, the rock station, has been in that format for 40 years.
How is the industry changing?
The goal here now is to make sure that people understand they can use our products everywhere they go, not just by turning on an FM or AM radio. [Stations also are available via computers, mobile phones and other devices.]
What is your job like?
I love the job. For me, what is enjoyable is the mix of all the different things that go into making up a media company and really a radio group. It's programming, which is the product side, with the air talent, whether it's a music or talk format or whatever, working with the promotions department, interfacing promotions with sales to come with ideas to drive responses to our advertisers. I like that it's not just one thing. Even when I was in programming, I always tried to learn more about advertising and management.
I started in the business as a part-time disc jockey. But part of my part-time job was as an assistant to the chief engineer, so he would bring broken things to me and say, "Here, kid, fix this." So I have a little bit of that. I know just enough to be dangerous. I enjoy that I get to use all of those things here.
We just put in a new transmitter. It's 100,000 watts, the same power, but it is better technology, better efficiency, better sound, better reliability.
How many people do your five stations employ?
It's about 30.
What is the business like?
What I try to keep in mind is we are in the entertainment and advertising business. If we don't have the fans, we don't have much to sell. We have to have listeners who like our products. The question is: How much do we deliver to our clients? To do that, we have to make sure our products are the best they can be, and make sure the stations are strong and the signals are strong. Our job is to connect advertisers with our fans, no matter where they want to find them.
I learned this long ago from a gentleman I worked for years ago. He said, "Jack, we're in the entertainment and advertising business." He said, "We don't want to be in the railroad business." I said, "What do you mean for that?" It goes, well, the railroads thought they were in the railroad business. They were actually in the transportation business. Yeah, then came planes. And they ended up stuck in the railroad business.

How are you wired?
I would describe myself as kind of an enabler. I wouldn't say I'm hands-off. I have plenty of people who work for me who know I'm hands-on. I think of myself as an idea guy. I come from the programming side, where you always had to come up with that promotional idea or that spin.
What are your goals?
For me, one of the biggest goals is just supporting the stations and the staffs and improving things where I can, not that there's a lot that's wrong. My goal is to make sure Cumulus is viewed as a Des Moines-area-focused business and that we have good, direct connections with the community and the advertisers. [Cumulus is based in Atlanta.] Another big goal is to make sure that people know that Cumulus is not just a radio company. It's media advertising. We have digital products. We cut ads for people. We can geo fence [aiming ads at very small areas].
What do you do in your spare time?
This is weird. I have a couple of pinball machines. I started getting into it back in the late '90s. At one point, I had four pinball machines and a couple of video games in my basement back in Chicago. The two I have, one is the "Addams Family" movie franchise. That's the single highest earning pinball machine ever. If you could find one now, it would be thousands of dollars, maybe $7,500. The other one is "Back to the Future," a favorite movie of mine. I have a jukebox that plays vinyl, too. It's filled with '60s and '70s songs.
Facebook Notice for EU! You need to login to view and post FB Comments!