A Closer Look: Jeremy Parsons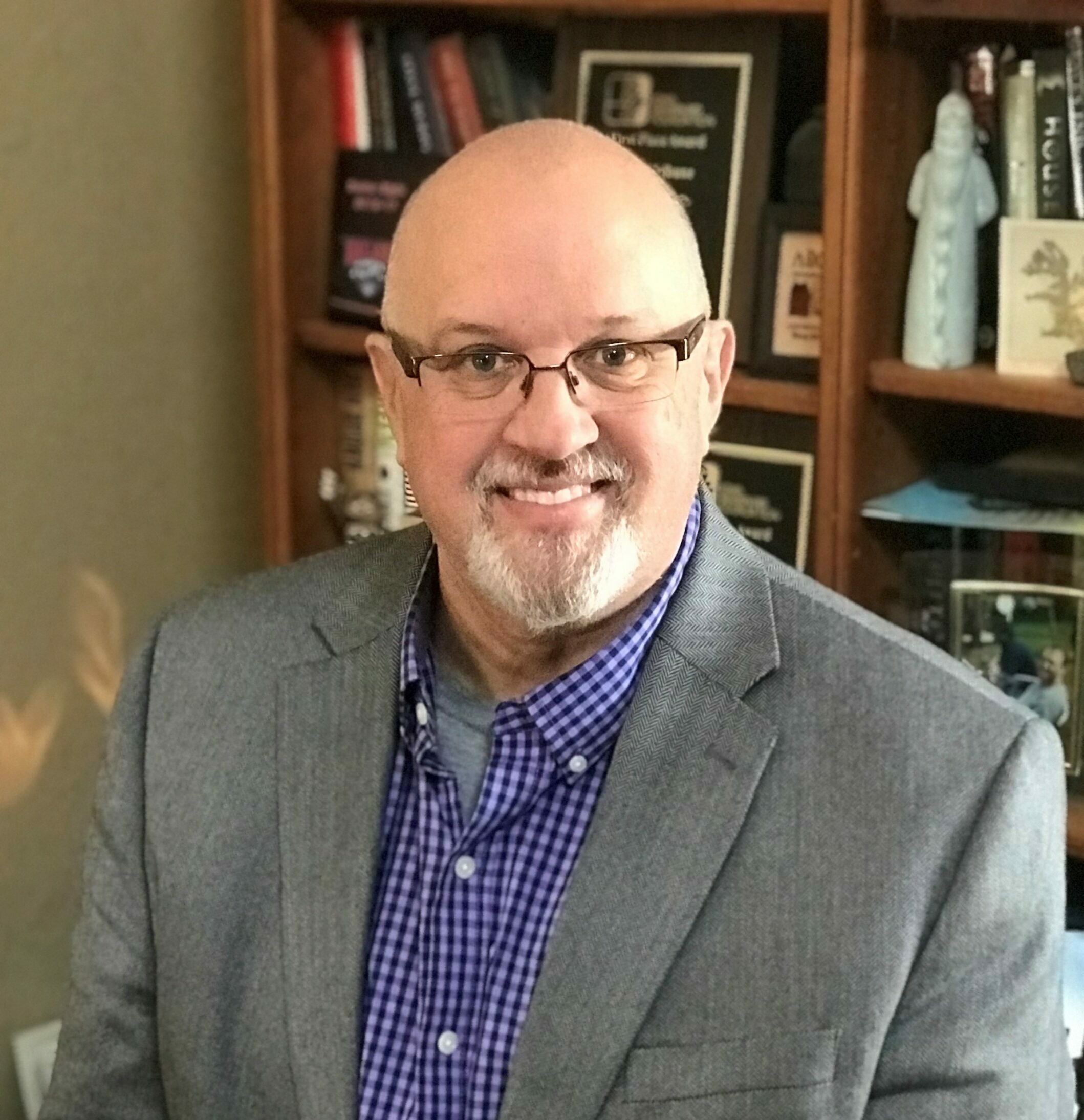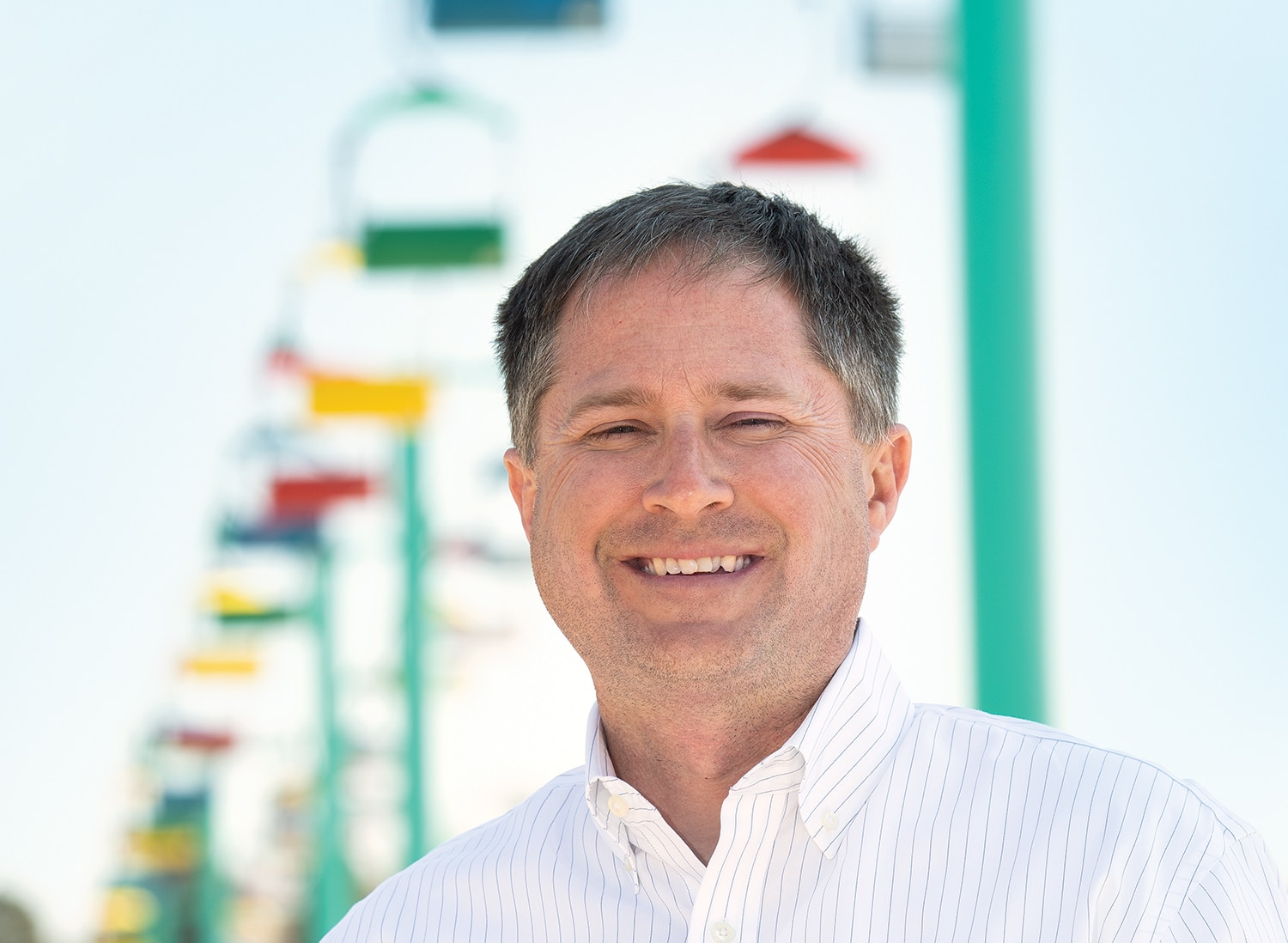 Jeremy Parsons grew up around fairs. His dad was a county fair board president. He was involved in Future Farmers of America as a student, spending time around the Decatur County Fair. Parsons also spent time at the Iowa State Fair throughout high school and college, working summers doing jobs ranging from working in the special events and marketing office to helping organize the Bill Riley Talent Show. Parsons also spent time at the Missouri State Fair. After college, he pursued a career in education, working as a high school English teacher and coach in northwest Missouri. But he was called back to the fair world and became the director of the Missouri State Fair Foundation in Sedalia, Mo. He later became director of the Clay County Fair in Spencer, Iowa, where he served for 12 years before taking over the reins of the Iowa State Fair in March. Parsons becomes only the 13th person to manage the Iowa State Fair. "I tell people I had to find a career where I could keep my summer job," Parsons said.
Describe how your prior experiences, both at fairs and in the classroom, helped prepare you for your new role leading the Iowa State Fair?
So many skills you learn in the classroom, communicating and organization, all those things really apply in a lot of areas of life. I was at a point where I enjoyed teaching but never really saw myself as a career teacher. Some opportunities came up at the Missouri State Fair, so that started my full-time career in the fair world. I think the preparation of the Clay County Fair helps. Since the 1930s, it's been known as the world's greatest county fair. That came out because in the 1930s, statistics show it was the largest county fair in the United States. It's been surpassed, but still, 300,000 people descending on Spencer, a town of about 10,000, is really unique. One of the things about the Clay County Fair is that regional approach. I think the similarities between the Iowa State Fair and Clay County Fair are in terms of that tradition and that prestige and that passionate fairgoer base. The culture really helped prepare me for here, but ultimately, it's just this sense of, "What can I do to take care of the Iowa State Fair?" during my tenure.
What are your goals, both short-term and long-term, in your new role?
Short-term, I tell people all the time, for the 2023 fair, is not to screw it up. My job is to observe. Unlike a corporation or business, you really only have 11 days to see what this thing does. Long-term, I see three goals for us. One is to continue to develop ag education. When you look back 30 years ago at the Iowa State Fair … the assumption was "This is Iowa." Everyone knows about agriculture. But as our state changes and people become more removed from being directly connected to agriculture, the fair is going to have to do more of that educational piece. A second thing we need to focus on is the off-season use of this facility. If you look at the map of the fairgrounds today compared to 30 years ago, it's a remarkably different place and the facilities that are the same are year-round facilities now. I tell people no one in the right mind would create a $40 million company and say, "We're only going to be open 11 days a year, and we're going to do it outside." What a horrible business model, so how can we strategically use the fairgrounds more year-round is a key for us. And then the third thing is we need to continue to grow and develop how we fit in to being a good neighbor in East Des Moines? How can we better fit into the community? I don't know what that means, exactly. With a mission of ag education and agriculture, do we become a spot for community gardens? How do we integrate into the community, because I don't know if the fair has always been a good neighbor. It's been a big neighbor, but I don't know if it's always been the best neighbor.
How would you describe your management style?
Communication is key. I am probably guilty of being an over-communicator. That's probably my English background, but I think staff needs to be empowered and to know what exactly is going on, even in areas that don't necessarily apply to them. A continuous flow of information is important. Second, I'm definitely not a micromanager. It becomes more about what can I do to provide the resources for them (the fair's 70 full-time employees). It's all about setting the tone and setting the culture. People come to the fairgrounds to have a good time. It's a gathering place of celebration. We're not heart surgeons and we're not funeral home directors, so nothing here is life or death. It's very important, but it's not life or death, so our culture needs to reflect that. This place is important to Iowans and to our state. People come here to make great memories. It's important what we do here, but we also need to enjoy what we do here.
What challenges do fairs face today?
Safety and security. We kind of live in a crazy world so keeping people safe is a challenge. We want people when they come to the fairgrounds to not have to worry about whether they feel safe or not. That continues to evolve as society changes and evolves. I think if you ask most of the staff here, "Do you want to have a record attendance fair?" No, we'd like to have a safe fair. Whatever happens otherwise happens. Let's have a safe event. Otherwise, it's problems with a shortage of labor, the cost of doing business, inflation, all those things are the same here as they are anywhere else. And here, just because you're at a 150-year-old facility that continues to age, and while tremendous remodeling has been done, the list is still long of things that need to be done.
What is the experience like for you and your family living on the fairgrounds?
We're in Des Moines, but at night, when the grounds are closed, it's like we're in the largest gated community in Des Moines but we're the only ones living here, so it's unique. The opportunity to walk and my boys to ride bikes and lots of places to play – it is unique. Just seeing all the different events. Of course, I've not lived through a fair yet living in the house. As far as the rural aspect, it's similar to Spencer, because once you get on the grounds and in our yard, it's pretty rural, actually, although we're in Des Moines. We're getting acclimated to that.
Is there a book you've recently read that you would recommend?
There is a book I've read three times; it's "The Energy Bus," by John Gordon. It just really speaks to building a team and building a culture. I read a lot of nonfiction. A lot of history, and then John Grisham stuff for fun.
What is your favorite fair attraction?
The Ag Building for sure. I think the Ag Building is the microcosm of the fair with vendors, the butter cow, fruits and vegetables, a historic, beautiful building. I think that's the microcosm of the fair for sure.
What is your favorite fair food?
Corn dog with mustard. Don't ruin it with ketchup.
---
At a glance
Age: 46
Hometown: Born and raised in Leon, Iowa. Currently lives on the fairgrounds in Des Moines.
Family: Married. Three sons, 13, 10 and 8.
Education: Bachelor's degree in English with a minor in business administration from Southwest Baptist University in Bolivar, Mo., and a master's degree in education from William Woods University in Fulton, Mo.
Activities: Involved in his sons' activities, reading and gardening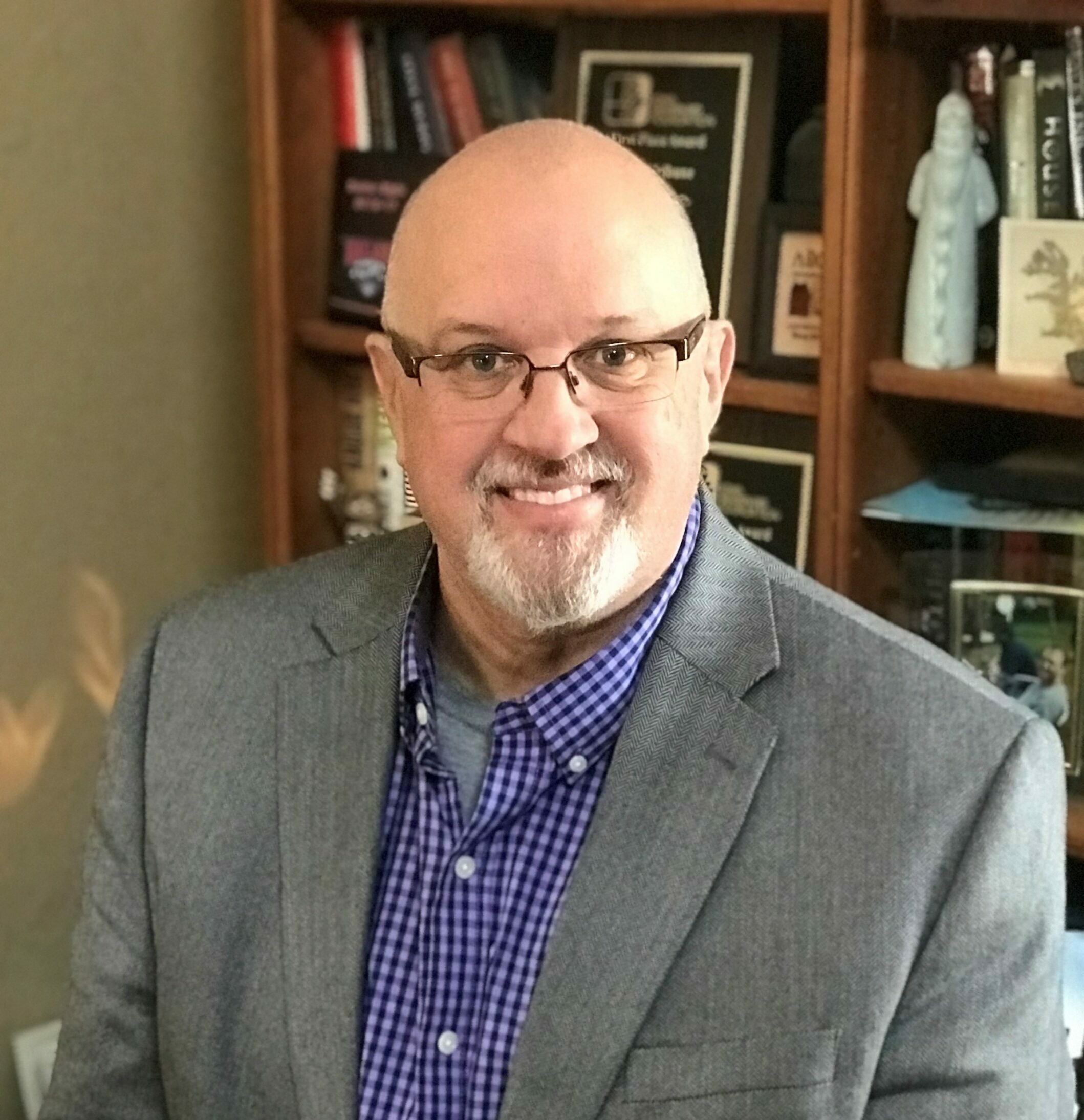 Michael Crumb is a senior staff writer at Business Record. He covers economic development, transportation, energy & environment, culture, sales & marketing.
Email the writer