A Closer Look: Julie Iskow
President and chief executive officer, Workiva Inc.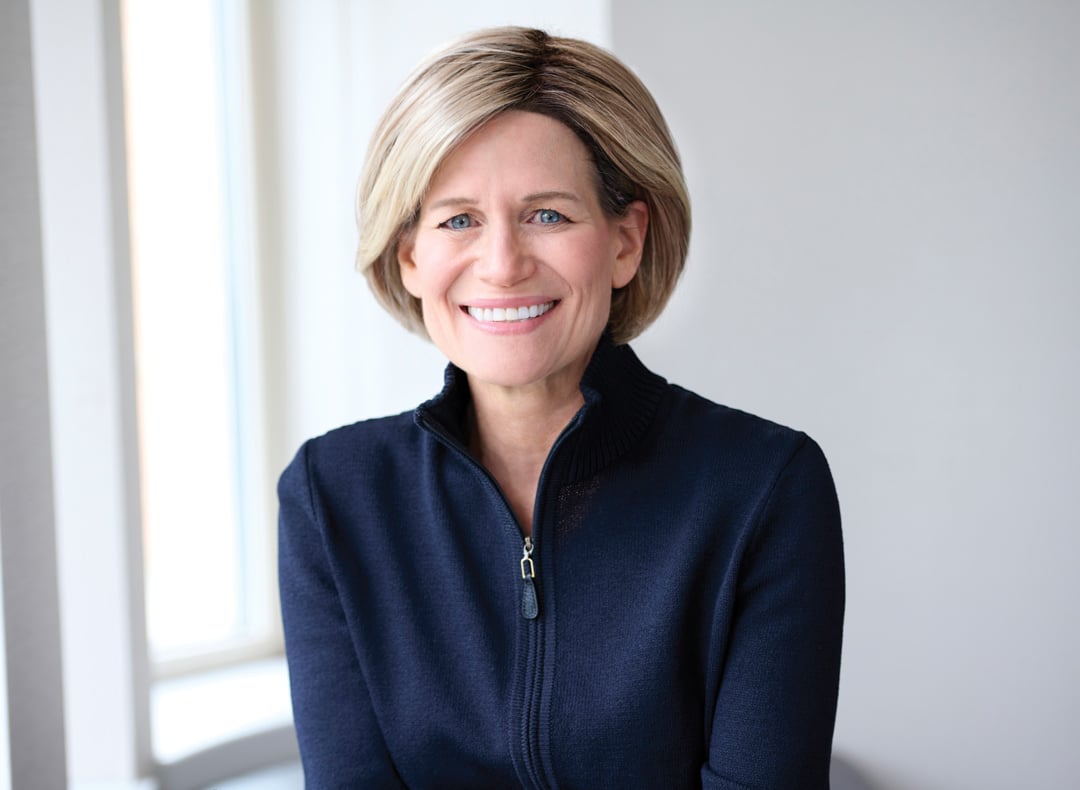 Julie Iskow, who describes herself as being "born, raised, educated and employed" in the San Francisco Bay Area, has traded Silicon Valley for more time in the Silicon Prairie since joining Ames-based Workiva in 2019.
She was appointed as Workiva's CEO in April when co-founder Marty Vanderploeg stepped down from the role. Iskow has held executive leadership roles at Workiva and several other software companies in San Francisco, where she is primarily based.
Workiva was founded in 2008 with the goal of changing the way corporations manage and report business data. It serves more than 5,800 customers globally with software that streamlines financial reporting like annual reports, banking compliance and SEC reporting as well as environmental, social and governance reporting.
We talked with Iskow at Workiva's Ames headquarters, which was completed in 2014 and employs 500 of the company's 2,500 employees worldwide.
This Q&A has been lightly edited and condensed for clarity.
What led you into the tech field?
My degrees are in economics, so I have a business economics background. But when I was in graduate school, I was doing a dissertation, and I needed to do some econometric analysis and statistics analysis and the capabilities that I needed to analyze my data were not available, so I took software engineering classes and programming classes and I ended up enjoying that a lot. I got the capabilities I needed, so I ended up having this software skill along with economics and when the jobs were around those were my choices — am I going to go pure economics or am I going to do software? I'm using both today but I did go into software engineering for a period of time. My roles got broader and broader, and I took on more operational roles and that's how it started.
My foundation is business and economics, so the mix of that is really what powered it all. And sometimes when you're in engineering, you're just doing the engineering for the tech's sake, and to have the business side, which always makes you think about outcomes. I think, for me, I was always using technology as a tool for economics and for business outcomes, and that's where the power was in the combination of economics and business and engineering and product all together.
What specifically was interesting to you about working with technology?
I think tech over the years has become so much a part of our lives and it's powering our economy. When I started, yes, it was there but not in the form that it is today. Increasingly, the two came together around me as well as with my career. I love both, and the current role that I have is a beautiful mesh of both. Being a CEO at a tech company is the ultimate combination of business and technology. I think that's what I love about the job — it's both.
Can you talk about Workiva's decision to integrate generative AI to its platform?
We're not new to AI. We've had a data science team for several years. We've rolled out capability to use AI internally and for customers too, so we've had that core over the years. Then when generative AI capability came out in the market that was easily accessible, Open AI, Google, Microsoft and we could, in fact, leverage those technologies, that was the impetus for us to bring it into our platform. Those companies spend billions and billions of dollars building their large language models, and now they're actually accessible to a company like Workiva. What we've done is something extraordinary in that we have brought those capabilities into our platform, so you don't need to go outside of your work while you're working in the Workiva platform. You don't need to go outside of our platform to go bring up a browser. Our customers have the ability in-app to be able to leverage those large language models from those companies, and it ensures there is data security. Customers' data is under our security, which is a very rigorous program. We can assure them that their data won't be used to be training those large language models from other companies, and we're actually using it in very useful ways for customers.
What are the biggest needs of Workiva's customers right now, and how is the company addressing them?
They have a lot going on right now in the world. They've got a lot of risks around them and you look around the economy and you can see the kinds of risks they're dealing with. There's a lot of regulation now increasing in complexity and frequency, and that's something that companies struggle with. That's a core tenet of what Workiva does and has done for over a decade. We have experts on our team around the regulation that the customers are needing to adopt and comply to, and that's huge for companies. To know that they have a vendor that they can rely on to help be on top of all the regulation, and when something changes, we immediately put it into our software. A second thing might be talent getting great talent. I think now engineering and technical skills are hard to come by and they're very expensive. Now too are the accounting skills, finance and accounting. It's surfacing now as one of those hard-to-find skills, hard-to-find people. We help our customers in the CFO office digitize and digitally transform. It's digitize, automate and ultimately digitally transform to do things differently, to do things more effectively and with more accuracy and data integrity. I would say the third one is non-financial factors, and you've likely heard about ESG. They're essentially non-financial factors that impact the valuation of a company and have a significant role to play around risk and risk management. Companies are recognizing more and more that those non-financial factors, along with financial factors, are critically important for companies to understand and to manage, and it's also good for the investors of companies to understand what those risk factors are. Directly at the question: What are the pain points? It's regulation. It's risk management and those non-financial factors and it's ensuring they're reporting all of that and being very transparent, again, knowing their data is secure in a controlled environment and auditable.
What challenges does Workiva currently face as a company?
I wouldn't say this is the biggest but I would not be genuine if I didn't say, look, there's a challenging economy for all businesses, but we're still thriving in it, and that's a testament to who we are, the resilience of our platform. We have a lot of solutions that fit the needs of our customers really well and we do solve real business problems, so we are resilient even in hard times. But just like any company, we have a precious number of resources and we want to make sure we're focusing them in the right ways for growth and success of the company. But we're just incredibly optimistic about our opportunities. I don't lose sleep over anything. We have an incredible team; the market opportunity for us is outstanding and so clear to all of us in this company. It's just execution and going after it. I've been at other companies, I see other companies all around us that have serious challenges. Their solutions aren't as mandatory as ours are in challenging times. We've got these best-of-breed solutions that happen to be incredibly relevant in these times, whether they're challenging or good times.
With data being a key asset to the majority of companies, what do you see as Workiva's future role in helping them manage that information?
We place high priority on ensuring our customers' data is protected and safe. We have an outstanding data security, cybersecurity organization here, and we have for a long time. We also have huge customers, huge banks. We have 88% of the Fortune 100, 85% of the Fortune 500, and we've got 80% of the Fortune 1000. Those are big companies, and they have huge groups that do nothing but scrutinize their vendors and ensure they are solid around data protection. We've been playing in that space for a while so we have had to ensure that our data security and data integrity is top-notch and our programs are in place, and we invest in that, so it's not new for us. One of the great values of Workiva is we connect to a lot of partners and data sources. Whether you're an ERP system like Oracle, or whether you're an HR system like Workday, or whether you're getting data from environmental applications and systems or carbon accounting systems. We connect to all of those and we have open application programming interfaces for them. But we make sure that the data that comes into our platform is continually monitored and we have the highest standards for data security and data integrity.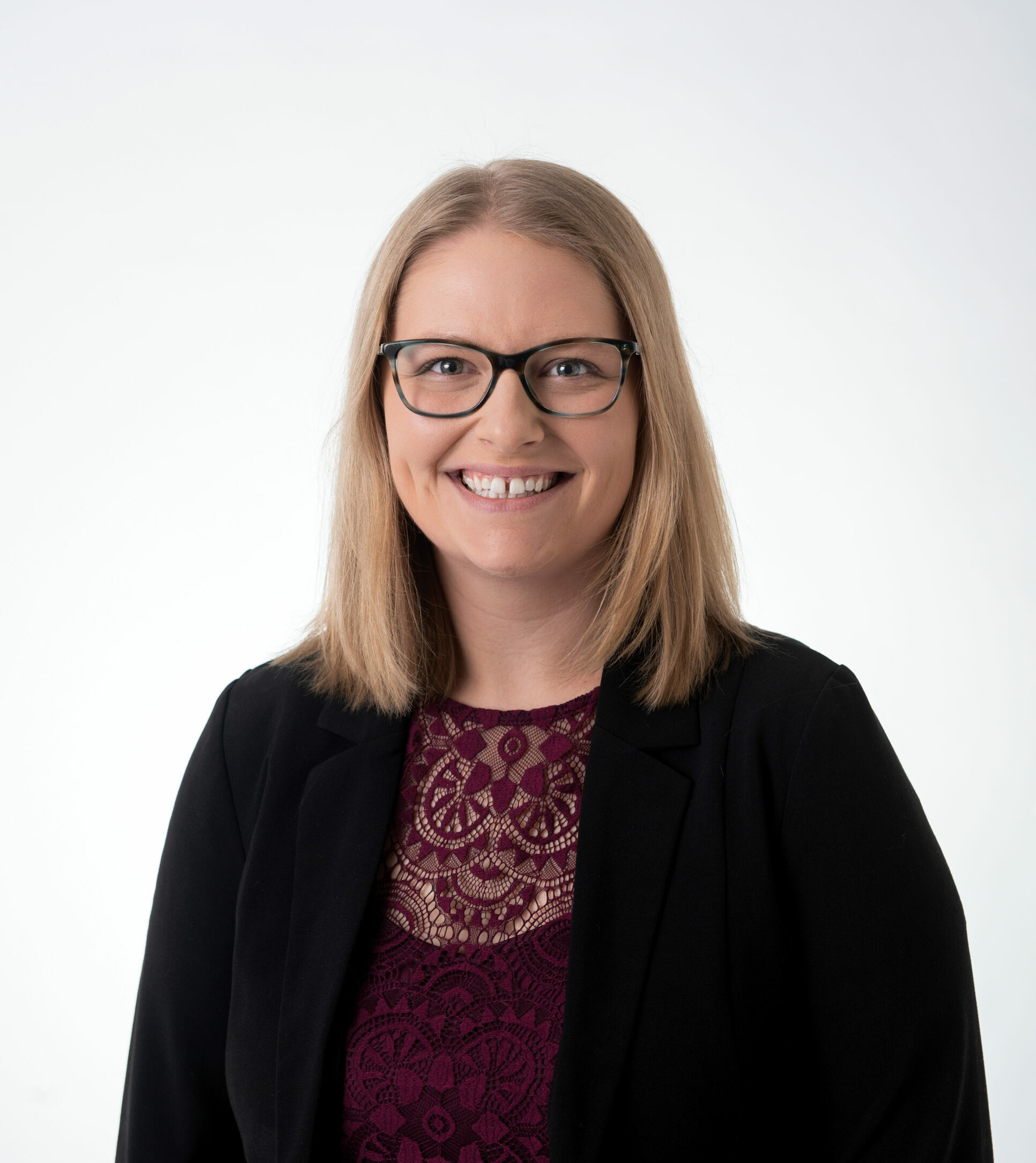 Sarah Bogaards is a staff writer at Business Record. She covers innovation & technology, HR & education.
Email the writer