A Closer Look: Matt Daniels
Director of operations, Origin Homes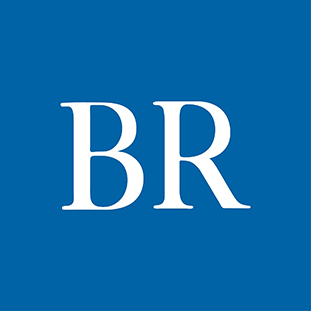 During college, Matt Daniels learned the ins and outs of home construction while working during the summers for a homebuilder.
"That's where I got excited about the business," said Daniels, who in March became director of operations for Origin Homes, a new Hubbell Realty Co. homebuilding entity that focuses on build-on-your-lot home construction. "I have always been excited about seeing that image on paper and then physically seeing the progress of everything coming together."
After Daniels graduated from the University of Northern Iowa, he moved to Des Moines and worked for a small company that did home remodels and expanded into custom homebuilding. In 2013, he moved to another company that also did custom builds for homeowners.
"I got introduced to the build-on-your lot infrastructure and all the dynamics of helping the landowner with things like utilities, septic tanks and internet," Daniels said. "I got a lot of good experience at that company that prepared me for this position."
Daniels, who played football and rugby in college, said he's a big advocate of team-building and teamwork. Working with a landowner on designing a house to fit on a piece of property, arranging for the various utilities to be installed and scheduling the workers from the different trades to complete their part of the project takes teamwork, he said.
"And then, incorporating the homeowner as part of that team brings everything together," he said. "That's a really cool part of all of this."
We recently caught up with Daniels.
Explain the origin of Origin Homes.
There were some conversations at Hubbell Realty about what was another avenue to diversify – something that they weren't doing. They were getting some calls from people saying, 'Hey, I own this land. Can you come here and build a house for me?' There was no division for that. I was contacted in [early 2022].
Explain to the layperson how Origin Homes – build on your lot – works.
Essentially, if somebody inherited some land or was gifted land or … bought some land and decided they wanted to build a house on it, our team works with that homeowner. We have some stock plans that a homeowner can pick from that are on our website. The plan can be customized with our interactive floor plan software. You can work with those in-stock plans to set that house on your property. We also do custom-designed homes. We work with the homeowner on how to set the house on the property, getting the utilities and all of the other ins and outs that go with new builds. It's the homeowner's land. Origin Homes does not own any of the lots.
Why is Origin Homes needed in Iowa right now?
There's a lot of local communities that have contractors, but they might not be equipped with a general contractor or they might not have access to the trades. … Some communities are trying to keep people around and trying to keep their communities thriving. If we can offer them a service to get some additional housing that will keep people in their area, it'll be a huge benefit for these communities. Also, we're trying to partner with the local tradesmen and -women. If you are building a house in, say, New Virginia, and there is a local excavator, we want to partner with that person and make it beneficial for both parties. … It's a relationship we're trying to build with the homeowner and with the tradesmen and -women so that we can keep generating places for people to enjoy their land.
How are you getting the word out about Origin Homes?
We launched our website [in July]. We've started getting into the social media aspects, like Facebook and Instagram. And then there's boots on the ground. It's a lot of phone calls and emails and text messages.
Do you have any projects lined up?
We've got a couple contracts signed. We've got more in the works. The areas that we've been getting our leads and talking to people, to give you a few examples: We have a project going in Guthrie Center. We have a house that will be starting in Van Meter, hopefully in the next three to four months. We've got a lead in Norwalk. We've had a couple calls from Indianola … and in the Altoona area. So we're kind of sprinkled around the metro area.
How big is your team?
Right now there are just the three of us – myself, my superintendent [Travis Holzer] and my sales process manager [Karli Cooper]. … It really is a solid team with a lot of experience between the two of them.
Do you see your team expanding?
Yes. As we get spread across the state there will be a need for another superintendent or two. And then there's always going to be the administrative work on the front end. So yes, our team will be expanding in the next two to five years.
How did you come up with the name Origin Homes?
We were looking for a name that would grab the homeowner – what is your point of origin, where's your home base, where do you feel most comfortable? That's kind of where it originated.
Did you build the house you and your family live in now?
Yes, I did. I built it in 2017 and we moved in in 2018. I kind of have a unique situation – I was looking for land just like a lot of the homeowners I work with, so I know what they're going through. I found [the land] in 2015. … I talked with the person who owned it. We came to an agreement. We got it re-parceled. … Then it was all the due diligent work. … It was really good practice for where I ended up five years later.
What do you do in your free time?
I coach the Norwalk High School rugby club for the boys every spring. We'll be entering our fifth season. I spend a lot of time with my kids and their activities – football, basketball, baseball. My daughter is into dance and she actually tried tennis this year. We do a lot of fishing. … We like to host people at our place. We try to go camping when we can.
Facebook Notice for EU! You need to login to view and post FB Comments!