A Closer Look: Melissa Walker
Founder, nonprofit Soulful Healing Yoga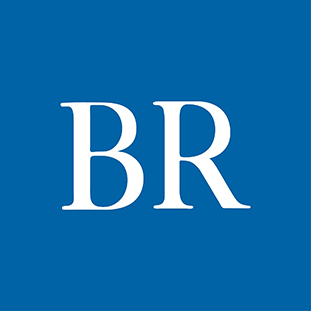 A Groupon got Melissa Walker hooked on yoga.
Walker had two young children. She was under a lot of work- and personal-related stress and was experiencing mobility issues. She saw the Groupon for a yoga studio opening and decided to check out the exercise that often helps people become more flexible and relaxed.
"I immediately fell in love with [yoga]," said Walker, a former journalist who operates MW Media Consultants LLC. Yoga "brought back these elements of empowerment and resiliency that helped me combat stress. … I found that I had more flexibility and mobility. The old aches and pains went away.
"I was feeling really, genuinely happy, and felt great from it."
That was about 10 years ago.
Since then, Walker has been an avid yoga practitioner; about eight years ago, she began teaching yoga. She's accumulated hundreds of hours of yoga specialty training, including for yin, restorative and trauma-informed yoga. She's learned how yoga can positively affect the lymphatic system, the human body's first line of defense against diseases.
"I've always believed in being a student of learning, whether it's a student of life, yoga, the world," Walker said.
About seven years ago, Walker was hired to write profiles of women who were breast cancer survivors. During the interviews, the women asked Walker what she did and she told them about teaching yoga classes. Most told Walker that while they would like to do yoga, they didn't feel there was a class to meet their particular needs, Walker said.
"That's when the seed was planted," she said.
In the past year, the idea reemerged and Walker decided to start Soulful Healing Yoga, a nonprofit that offers free yoga classes to women who have had or have breast cancer. The classes, which began Dec. 1, are held at Yoga & Co. studio, 2326 University Ave. in Des Moines.
"As yoga instructors, we're told that yoga is for every body – every type of body, every person," Walker said. "In yoga, part of our journey is finding your purpose, finding your mission. … I've kept learning and now I'm at the point where I can start these classes for this particular population of people."
We recently caught up with Walker.
Why offer yoga to women who have had or have breast cancer?
We all know at least one person in our lives who has been affected by breast cancer. Roughly 22,000 women a day in this country alone are diagnosed with breast cancer.
What types of responses did you get from women when you told them what you planned on doing?
They were very supportive of the idea. … There's so much emphasis on the physical part of breast cancer – going through the treatment, the radiation, the surgery. There's other parts that are forgotten, the women told me: [their] mind, heart, soul. They said that when their body was being cared for that they wished there was some place they could have gone to do yoga that was appropriate for them. Studio classes are great but the physical demands are not welcoming to someone [going through breast cancer treatments].
What did you learn from the women you've talked with that you hadn't thought of before?
Not only is [having breast cancer] a physical experience, but there's also emotional and spiritual and mental aspects of it. Having breast cancer touches on every aspect of a woman's life – their sexuality, their finances. … Just hearing their stories was even more empowering to me – this is something I have to make happen because it's needed for people.
What is your goal for Soulful Healing Yoga's first six months of operation?
First of all, to get the classes filled. Let people know that this is happening, that it is available to them and that classes are free. … I never want finances to be a hindrance to someone being able to do something that can take care of themselves, that's for them and their healing journey. Six months from now, I hope that the classes are full and that there's a need for more teachers.
And your long-term goal?
I would love, one day, to have a healing center for women. One of the things I've talked to [women who have had or have breast cancer] about is the ability to have more ceremonial aspects of healing from breast cancer. Maybe it's a ceremony to say goodbye to your breasts or breast casts. Maybe it's partnering with a tattoo shop that would come in and do tattooing for people. Just have a healing center where you have all of the different options available to you and yoga is just one of those options.
Financially, how are you making this work?
I am funding the legal work to become a nonprofit and the initial startup cost. I [had a] fundraising [yoga] class and now it's a matter of going out and raising some money so that people can get paid to teach the class when I'm gone. Yoga & Co. is generously donating the use of their space, but they are a nonprofit also. Eventually, I'd like to be able to contribute back to that studio. [Money that is raised] will also help pay for yoga mats and props.
What other things are you hoping to raise money for?
There's a beautiful retreat center in the Canary Islands that hosts yoga retreats two times a year for women who have had breast cancer. [The women] go for a week and they do yoga, very similar to what we'll be doing. … I would love to be able to sponsor women to go on these retreats, one each session. It would be part of their healing journey.
What have you learned about starting a nonprofit that might be of help to others?
You may be able to do this on your own, but you really need to hire professionals. I am at the point in my life where I want to hone in on the talents that I have and ask other professionals to do the work they are trained to do. … Let the attorneys handle all of the paperwork and the filings. … Don't be afraid to brainstorm with people. I'm meeting with people who run nonprofits. I'm asking them, "What do I not know?" That's the thing, I recognize that there's a lot of things I probably don't know. … Hone in on the resources out there that can help you.
What do you do in your free time?
I practice my own yoga, which is very important. I love reading. I'm a student of life and knowledge, so I devote a significant amount of time every day to reading because I think that it's very important. … I travel as much as I can. I have my two kids and my husband and we have a very large, 100-plus-pound dog that we rescued from the shelter. My daughter and I volunteer at AHeinz57's Puppy Patrol.
Facebook Notice for EU! You need to login to view and post FB Comments!