A Closer Look: Mitzi Bolanos Anderson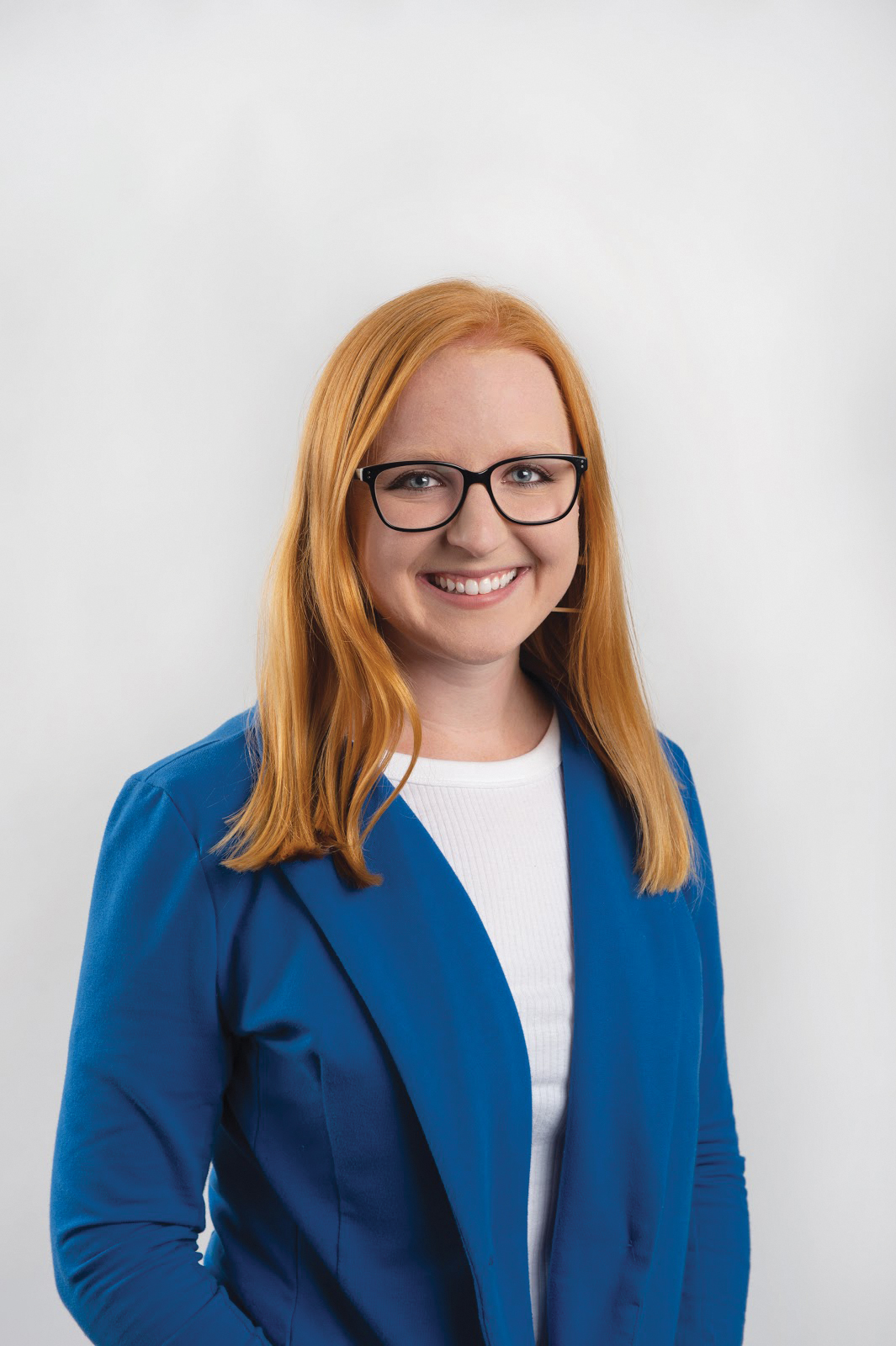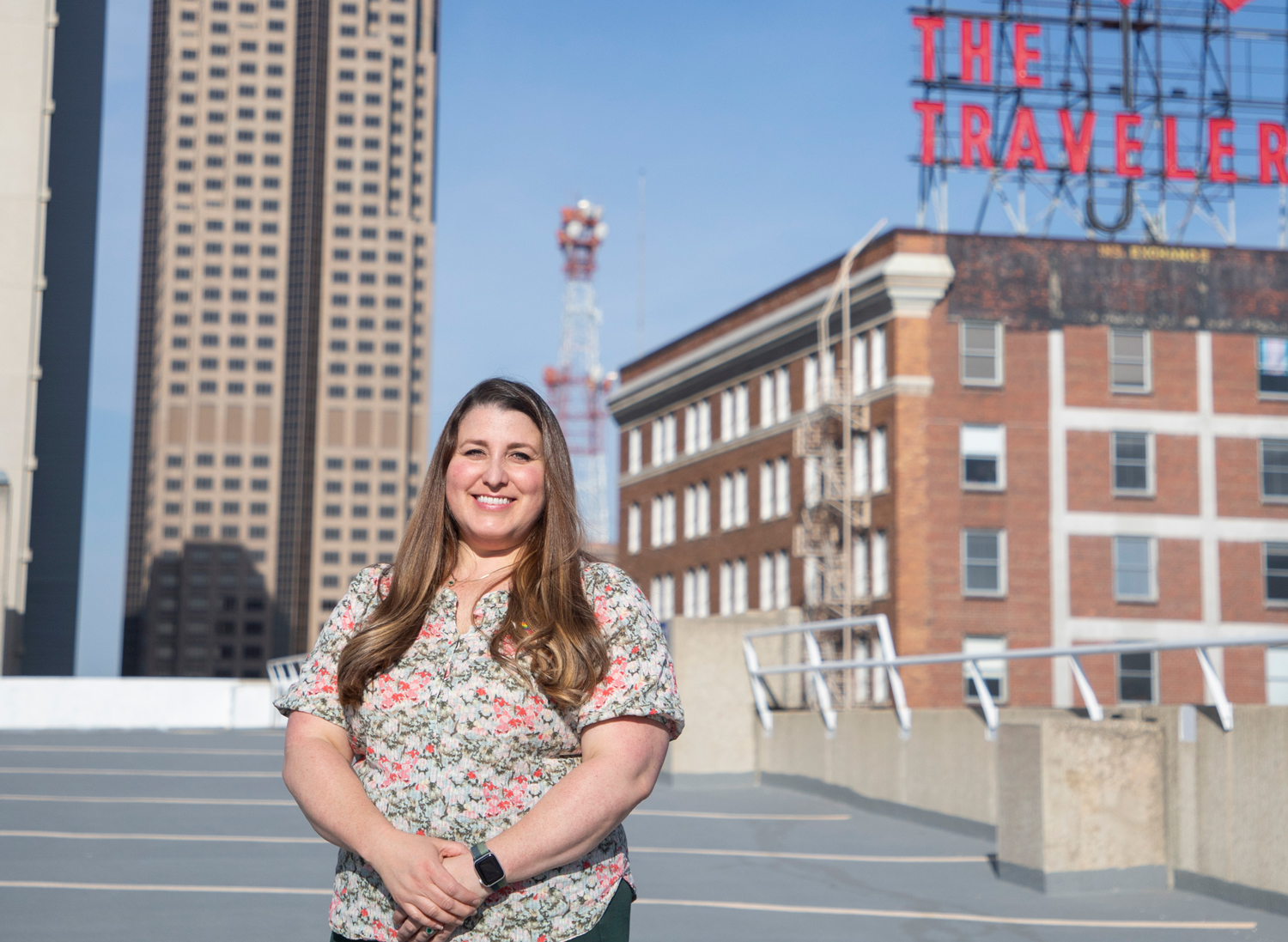 If there were a contest of how many miles someone has moved to take a job in Des Moines, Mitzi Bolaños Anderson would surely come close to earning the top prize.
Before coming to Des Moines, Bolaños Anderson worked 3,500 miles away in Anchorage, Alaska, as the director of the Anchorage Equal Rights Commission, where her expertise was in enforcing anti-discrimination laws.
She started her position as the city's human rights director in May 2021, and leads a six-person team. We recently caught up with her to discuss her thoughts on the position over a year in, what she likes about Des Moines, and what changes still need to occur in the realm of equity, justice and inclusion.
Responses have been edited and condensed for clarity.
As I'm sure anyone here in Iowa would ask you, why in the world would you come from Alaska to Des Moines?
We came for this position. I was really excited about the opportunity for a commission here to really make change and impact policy. A lot of commissions, they don't have that, they're just complaint-taking enforcement agencies. People get into this work because we care, but then you're stuck in an agency that is so limited in what you can do. I knew coming in that there was more leeway to do advocacy, but I don't think I realized how much we really can do here.
Personally, we wanted to be closer to family. Our family isn't in Iowa, but we're a lot closer to them than we were in Alaska.
I didn't know anything about Iowa. But doing some research, I was like, "Wow, there's pretty cool things there." And there have been some pretty cool advancements in civil rights, at least a while ago.
What does your day-to-day look like?
We take complaints of discrimination. Folks will give us a call, walk in, or fill out our form online, and say, "I was fired from my job and I think it was because of my race or my disability," or "I was evicted because of my race or national origin, or religion, class, sexual orientation, gender identity." We'll work with them to first make sure it's jurisdictional. The complaints have to be within the housing, employment, public accommodation, credit categories and be based on a protected class. We'll work with them to draft a complaint if all those jurisdictional elements are met. And then we will start their investigation. That includes all sorts of interviews, talking to witnesses, talking to the parties, asking for documents. Ideally for unemployment cases, the process should take 200 to 240 days. [The Department of Housing and Urban Development] likes housing cases to be done within 100 days. We're working towards meeting those deadlines. The commission wasn't taking complaints for a while while we were going through staff transitions. I feel like now we finally have our feet under us.
How many cases are usually happening in a given year?
Usually it should be 70 to 80. Because we weren't taking complaints for a long time, and were referring them out, our inventory right now is pretty low. I think we're probably at about 30 or so. But we expect that to pick up as we do more outreach and let folks know we are taking cases again.
You mentioned that in Alaska your role was more on the enforcement side and in Des Moines there's more of an advocacy role. What does that look like?
Every year, commissioners meet with City Council members in a public meeting and give recommendations for policy changes. We've spent the last year speaking with the public, holding community conversations, trying to be that intermediary between the public and the council. That meeting is on May 25. We're finalizing our recommendations; we're going to have six or seven this year.
The Iowa Legislature has drawn scrutiny this session about advancing bills that are deemed as hateful or noninclusive. What sort of effect does what's happening at the Statehouse have on your own feelings toward your work?
Personally, I am that much more fired up. But we're also the city government. We have these parameters that I have to work within. There's only so much that we can do, unfortunately, but there are still things that you can do. It can be really frustrating and limiting, but I also believe in baby steps. And I think that every step that you take, even if you end up getting knocked back several more steps, it matters, and it's going to build to something.
What's an experience that you've had that's shaped how you operate in your role today?
There are two big ones. I was in AmeriCorps VISTA when I first got to Alaska. I took a year off from law, and worked with an Alaskan Native group called First Alaskans Institute. That was the first time – which was embarrassing to say – I realized how history is not taught. I learned so much about Indigenous peoples in this country and the boarding schools they were sent to. Why didn't I know that? I'm an educated person. I went to law school. That's another privilege, because I didn't need to know it because I didn't experience it. I didn't live it. I didn't see the effects of it. That was the first real turning point for me where I was like, "Oh, my God, I don't know enough. I need to know more. And then I should do something about it."
Something else that really stuck with me personally was when I went to a workshop about anti-Blackness in the Latin community several years ago. The workshop facilitator told me that I should not classify myself as Latin, because I was taking opportunities away from brown people. She basically said, "You don't get to be the voice for Latin people, because you haven't had that experience. You navigate the world as a white person, so it's not fair."
It made me more conscious. Before, I was like, "100%, I'm a woman of color." And now I'm like, wait, maybe I'm not. Maybe I need to pass the mic to someone who's experienced this differently. Is there someone else who has a brown experience or more immigrant experience? But if there's no one there, I'm definitely going to do what I can to stand up.
What work have you done in the last year in your position that you're proud of?
We drafted a language access policy and plan with our refugee and immigrant advocacy strategic task force. The intent is that any sort of enforcement-based communication from the city of Des Moines that goes out and is going to have some kind of consequence or is important, we want to make sure that folks are understanding what is happening. So we're making sure that those things are available in multiple languages. That's now going through the approval process.
Growing up, I spoke Spanish at home. I lived with my grandparents and my parents, and my parents spoke English but my grandparents didn't. I remember going with my grandmother everywhere and being the interpreter. So that's really special to me.
Working through our aged case backlog is also something I'm proud of… We've been able to process our oldest cases from 2018 to 2020 and we're now working through the 2021 and newer cases. Still a backlog, but certainly progress. Our core mandate is as an impartial investigative agency, so getting investigations up to speed has been a primary focus of mine.
We also did our community conversations series over the summer. Those were great.
What were some of the themes that have come up during the community conversations?
Access to safe, accessible and affordable housing was definitely a big one. Also, policing was a big one, in terms of racial profiling, pretextual stops. The Community Review Board has come up quite a bit, and that's something that commissioners are looking at.
What work still needs to be done here in the city to advance equity, justice and inclusion? What are some of the gaps that remain?
Government policies got us to the current housing situation that is not equitable, whether it was intentionally segregating communities, redlining, all sorts of different policies and decisions. I think it's going to take government policies to undo those things, whether that's through down payment assistance programs, first-time homeownership programs. There's some things that might not be that hard to do; we can maybe move the needle here a little bit.
What would those be?
I'm a big fan of homeownership assistance programs. I think those can make a really big difference. But I also recognize that not everyone wants to own a home, so maybe there's some kind of rental policy.
You know what's coming out that I'm really excited about? Richard Rothstein wrote the book "Color of Law: A Forgotten History of How Our Government Segregated America." He goes through a whole host of governmental exclusionary policies that basically got us to the inequity that we have today. It makes you question, "How have I benefited from these things?" Even though I come from a family of immigrants, why have we been able to get to where we are and others haven't? I look like a white person. I get to navigate the world in that way.
He and his daughter, Leah Rothstein, are coming out with a sequel in June called "Just Action: How to Challenge Segregation Enacted Under the Color of Law." It's supposed to be solutions-oriented. I feel like that needs to be studied everywhere. Everyone needs to read it.
In your eyes, what has Des Moines done well?
We flew the pride flag for Transgender Day of Remembrance back in the fall. I think that's a big deal, letting people know, "We see you and you are part of this community. We are here and we love you." They also flew the flag in June for Pride Month. They're little things, symbolic things. It's not necessarily something concrete like a policy, but I do think that visuals are meaningful and important.
Are there any sort of initiatives that you're working on that people should be aware of? How can people interact with you and your work?
Commission meetings all have public comments. We always want to hear from the public, especially if there's a group, organization or individual who is working on something that we can support them on, that we can connect them to resources on. All of our commissioners are really well connected. How can we elevate you, how can we support you? Share that with us. And that doesn't mean that we're going to get everything that we asked for, but the more information that we can share, and that we can get in front of the right people, the more we can do, and I think that's a big part of our role.
The Business Record recently published a series on the role that businesses play in creating a sense of inclusion and belonging. What is the city's role in fostering an inclusive community?
The city is an employer, too. When I was accepting this position, it mattered to me that they had an equity office, it mattered to me that they had a parental leave policy. If I didn't see that this was a place that was trying, I may not have accepted the position. Of course, everybody can do better, but I think they have shown they're committed to DEI.
One other cool thing that we're doing as part of our LGBTQ Advisory Council is working on all city documents to make the gender selections more inclusive. Several documents have already been updated. But there's more to be done. Not every city government will be like, "Come update our forms and make them super gender inclusive."
What's one thing that you're really enjoying right now?
I just finished "Alaska Daily." It's a show on ABC that focuses on missing and murdered Indigenous women. It's about a reporter at the Alaska Daily and how they go about these investigations because the state was not doing enough. They were also able to just shine a light on it. This is an issue not just in Alaska. It's an issue everywhere.
What is your favorite thing about Des Moines?
Most people that we meet are from here or from somewhere in Iowa and have moved here. I feel in a lot of places, it's very hard for an outsider to break into the friend group. The families at Ridge's school have been super welcoming. They invited us over for holidays. I recognize that that might not be everyone's experience, but I feel really lucky that it's been our experience. I also really love our neighbors. They've been super helpful for us not having family here, and with two little ones. They've been genuinely awesome, helpful and welcoming.
I'm grateful to the community for accepting me as kind of an outsider. This is really personal and intimate work in a lot of ways, and coming in from outside can feel kind of invasive. So I'm grateful that people have wanted me to succeed.
---
Hometown: Miami, Fla.
Education: Majored in international studies and Spanish, minored in business law and foreign languages at the University of Miami, law school at Florida International, legal master's degree in animal law at Lewis and Clark
Family: Ridge, 3; Jude, 3 months; husband Loch; two dogs
Hobbies: Being outside, letting her kids play in the dirt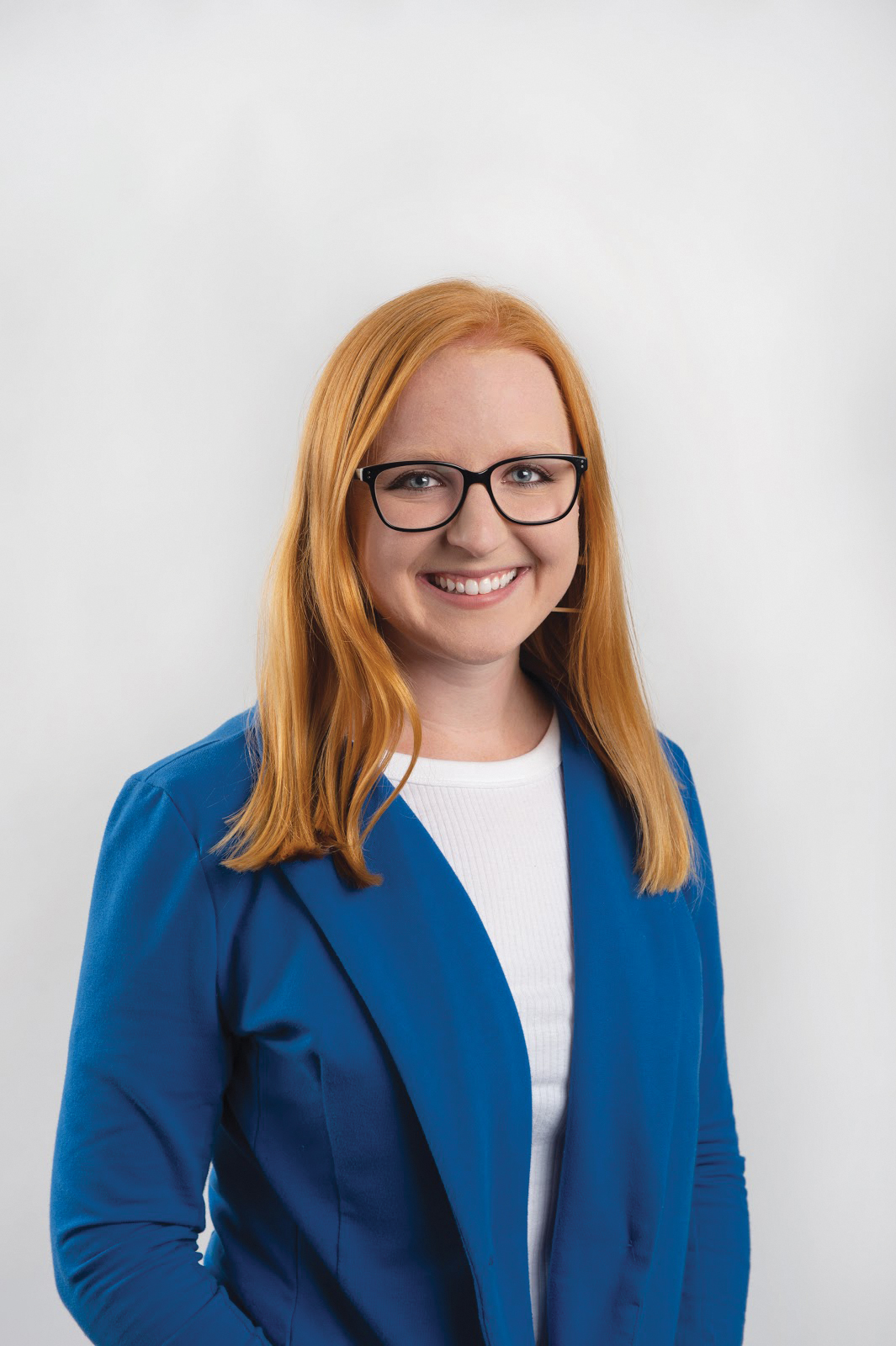 Emily Kestel is the Fearless Editor for Business Record. She covers women's issues as well as other human interest stories.
Email the writer
Facebook Notice for EU! You need to login to view and post FB Comments!