A Closer Look: Quinton Leith
Chief strategic investment officer, Holmes Murphy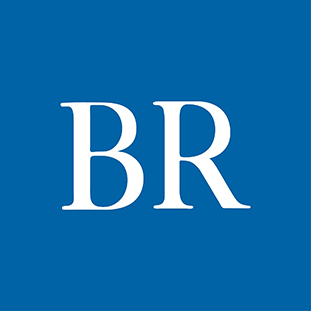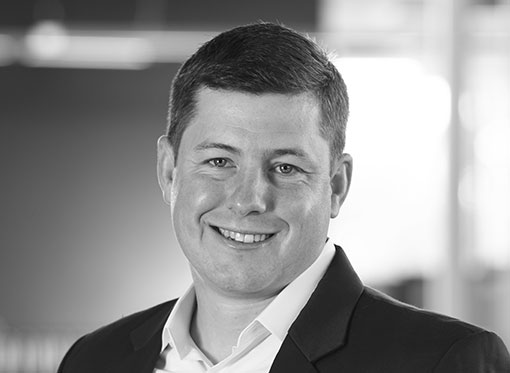 Quinton Leith's Iowa roots extend back to his family's farm near Creston; his wife is also an Iowa native, from Centerville. So when he had the opportunity to work remotely for his Chicago-based employer, private equity investment firm Flexpoint Ford, he moved his family of five to Indianola about a year ago.
As a vice president at Flexpoint Ford, he was primarily responsible for sourcing opportunities, evaluating and executing investments and mergers and acquisitions, and working with portfolio companies to increase and create value. Earlier in his career he worked as an analyst for Macquarie Capital, a major global financial services group. After working remotely for about six months, a former colleague suggested that he look into opportunities with insurance broker Holmes Murphy and introduced him to CEO Dan Keough, Leith recalled.
"We talked about some ideas about where we thought I could play a role in helping them achieve them, and there was a pretty quick meeting of the minds."
That's the story behind how Leith joined the Waukee-based company in the newly created position of chief strategic investment officer.
"If you had asked me to script out what I would look for in an opportunity back here in Iowa, I probably couldn't have done it as well," he said. "This opportunity just fits the space I've spent a lot of time in over the years. The profile of the company, the culture, the employee-ownership model, the focus on the community here, the growth opportunities in front of them and the role I can play. I mean, it just all lined up so well — it was too good to pass up."
What's the biggest learning curve you'll have in this new role?
In my role at Flexpoint, I'd say probably a majority of my time was spent on looking at investments in businesses in the insurance space. … So I've got familiarity with the sector and we actually were investors in companies that have similar profiles to Holmes Murphy. We helped execute on an M&A strategy where we increased revenue by 50% and doubled their geographic footprint and helped grow the company across the nation. … There's a much more balanced approach [with Holmes Murphy] towards growing the business, through M&A and then also more organically building or developing businesses from the ground up. I think [I will be] learning more about those opportunities and the execution of them than necessarily the M&A side of things. The other dynamic at play is the M&A side of the world has become so incredibly competitive. There are probably 30 private-equity-backed insurance brokers out there, and they all have a huge appetite for M&A. Whereas Holmes Murphy again, [with its] dual or balanced approach to growth, has in my view really unique capabilities.
Will you be looking for M&A opportunities on behalf of affiliates of Holmes Murphy such as BrokerTech Ventures and others, or just for Holmes Murphy?
I think that's something that will evolve over time; certainly my priority and initial focus is on the core business outside of the venture opportunities. … We've got a great team that's driving [BrokerTech Ventures]. … I'm always here to support in any way I can and I do think I bring some unique perspective around some aspects of it, but they won't be a primary focus of mine, at least initially.
Is your position part of a strategy to grow Holmes Murphy from a regional broker to a national footprint?
I think there always has been and remains an interest in continuing to grow the footprint. We're going to remain focused on our core geographies … but continuing to think about pushing the boundaries of our footprint is certainly interesting for us. And there are lots of opportunities to do that, in addition to becoming deeper in the areas where we're already strong.
Will you be hiring a strategic investments team?
[I've been brought in] to focus on it full time, but then leveraging the resources that we have here to execute on that strategy. Over time, that could certainly evolve, but in the near term there's no plan to build out a big team to execute this.
Will you be traveling a lot for this position, or has that changed with hybrid work and air travel challenges?
There are probably some permanent or semi-permanent changes in the way that business is conducted. [Rather than] jumping on a plane, fly out, sit in a two- or three-hour meeting and then fly back that evening, a lot of those can be conducted virtually [for early-stage or introductory visits]. Anything that we're interested in pushing forward on, there's a huge value in my view of being face-to-face and developing that relationship … particularly for the strategy that Holmes Murphy has, which is why we're more focused on finding partners that are going to help us build a better business. [Holmes Murphy has] gone about building the business, but the hard way, as I like to say. It's easy to go out and acquire businesses; all you need is a big checkbook, and guys to go out there and actually run it. Whereas truly building a business from the ground up or developing new lines of business and successfully executing on that, that's really hard. … That's one of the things that really drew me into the company.
How did you pick rural Warren County for your move back to Iowa?
Long term [at that time], I was uncertain of what I was going to do, so some of the guidelines that I had was reasonable proximity to an airport, because I was flying back to Chicago and other places. And we've got some immediate family in the area … and we were looking for a little bit of a break from urban areas. So it's been a great fit from all those perspectives, and we've really been enjoying it.
What kinds of work did you do growing up on the family farm?
Everything from cutting thistles and picking up rocks, and we raised cattle, so everything to do with raising livestock. … I was one of four boys, so [my dad] effectively had free labor for a good 10- to 15-year stretch there. … I was exposed to insurance relatively early on — my grandfather and mom ran the insurance agency in town … so I was around the business from a relatively early age.
Facebook Notice for EU! You need to login to view and post FB Comments!