A Closer Look: Rachel Wacker
Executive director, Greater Dallas County Development Alliance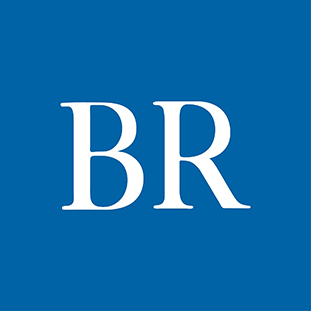 After graduating from Iowa State University, Rachel Wacker was unsure of how to put to use her degree in journalism and mass communication.
She bounced around several jobs including helping market a new music venue on Court Avenue in Des Moines and selling wine for a Minnesota-based liquor company.
In late 2012, Wacker began putting to use what she'd learned at ISU about marketing and public relations in a job with the North Iowa Corridor Economic Development Corp.
"At the time, I did not even know that economic development was an industry," said Wacker, who in August became the Greater Dallas County Development Alliance's executive director.
In the job with the Mason City-based economic development group, Wacker said she learned how to apply her experiences in sales with her knowledge about public relations.
"In economic development, we are the sales people and our product is the community or communities we are representing," Wacker said.
Jobs with the Iowa Economic Development Authority and the city of West Des Moines' community and economic development department prepared Wacker for her new position, she said.
One of Wacker's responsibilities with the state agency was working with communities, businesses and industries in northwest Iowa.
"I listened to their needs, which are very much different than what a metropolitan area's business development or economic development climate looks like," she said.
In West Des Moines, she oversaw the city's economic development marketing, branding and social media efforts and she consulted with businesses interested in locating in the suburb or expanding their presence.
"When the position opened up with [the Greater Dallas County Development Alliance], it felt like a natural transition," Wacker said.
We recently caught up with Wacker.
What does the job of executive director entail?
What I would like to do a lot of is amplify the message of Dallas County.
What is that message?
That Dallas County has opportunity. That there is available and affordable land for growth. I think Dallas County is sometimes perceived – like a lot of suburbs – as a bedroom community. … I'm exploring with the communities what their unique needs are in their individual economies. Housing is a big need in a lot of the communities. … Marketing the shovel-ready [development] sites we have in Dallas County.
Talk about the needs of rural communities versus those of suburbs.
A lot of their needs are the same. Take workforce, for instance; the workforce a Waukee or West Des Moines, Adel or Van Meter needs is not the same as the smaller communities. We have a lot of advanced manufacturing happening farther west in the county. For them, it's how do we get the workforce to those jobs? Talking to some companies in Perry – some of their workers are driving in from Des Moines. Is there a better mode of transportation for them? Is there a housing opportunity so that they can live in the community that they work in?
As you've begun visiting the communities that make up Dallas County, what have you learned that you didn't know before or that surprised you?
I was blown away by the recreational side of Dallas County. I like to bike and I maybe stayed in the metro area too much. When you head west on the Raccoon River Trail, there's a great loop there that I was aware of, but I wasn't aware of the water trails. Maybe that's because I'm not on the water with a kayak or a canoe. I was blown away by the parks and the other recreational amenities throughout the county.
For instance, Redfield has Hanging Rock Park. It's gorgeous. These little hidden getaway places are gems that families can take day trips to and spend time together.
What are your goals for the next two to three years?
My biggest goal is to establish Dallas County as its own entity. I'm really big right now on our value proposition, not only as a county but as an organization. I'm homing in on what we bring to the table, how we differentiate ourselves from other counties around the nation. We have a lot to offer. We understand the competitiveness of what we do. We also know that we aren't unique. We've got great and affordable land and a business-friendly environment, but so do other counties. So how do we amplify our message to get us top of mind and on the map? That's a huge goal – raising awareness and amplifying the message.
And then another major goal is to make sure that our industry knows that from the Alliance's perspective, we are a safe space to have conversations that are sometimes difficult to have. We are problem-solvers; we are solution-driving.
How much of your time will be spent helping communities better market themselves versus working to attract new businesses to Dallas County?
That's to be determined. Right now, I would say 85% of my time is going to be in the community. Existing businesses and industries – that's where any community is going to experience their growth. The onus is on us as economic developers to support them, whether they're struggling, whether they're at risk, or whether they're emerging and growing. … A big part also will be incorporating schools into the conversation. … We will do a bit of prospecting by networking with site selectors. I continue to believe that is a very strong tactic for economic development.
What is the one phrase you want residents and businesses to use when describing Dallas County?
That Dallas County is diverse from an industrial standpoint and that it's well-rounded. [All of the counties] have great quality of life; we all have cool amenities within our communities. But it's our tax rate and our tax base. We're affordable. We do have the land that they can expand upon. We also have a good workforce story to tell, as far as the representation of skill sets within the area.
I've learned from talking with site selectors that they want to see community leaders who are working together and are all on the same page, that they are informed and aware of all of the available resources.
How do you spend your free time?
I spend a lot of time with my daughters. They are at an age where they like exploring places like Hanging Rock Park, hiking and biking. I go to their dance recitals and archery tournaments. I do like our trail system here. But it's not about the system itself, it's about the network. I've made so many friends just by being on the bike trails. There's a very supportive community of bikers here.
---
BY THE NUMBERS: A LOOK AT DALLAS COUNTY
103,796
Number of people who live in the county. Between April 1, 2020, and July 1, 2021, the county's population grew 4.1%.
27%
Percentage of population that is 18 or younger.
89%
Percentage of the population that is white.
42,843
Number of housing units in the county. In 2010, the county had 27,260 housing units.
$258,300
Median value of an owner-occupied house.
50.5%
Percentage of residents age 25 and older with a bachelor's degree or higher.
Facebook Notice for EU! You need to login to view and post FB Comments!