A Closer Look: Rachelle Keck
President, Grand View University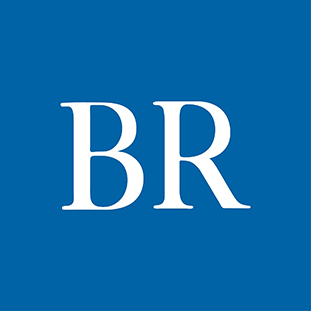 Since July, Rachelle Keck has been getting acquainted with Grand View University, its students, and its faculty and staff, all gearing up for the fall semester that started Aug. 29. It marks the beginning of her first year as the university's 14th president, the first woman to hold the role.
Grand View is the second institution where Keck has held her dream job title of college president, following four years as president of Briar Cliff University in Sioux City.
But her vision to work and lead in higher education wasn't realized until about 15 years ago.
Keck first built a career as a lawyer. People she knew told her she would be good at it because of her arguing skills — growing up as one of nine children, she reframes that sentiment as an ability to self-advocate.
She worked for four years as a county attorney and in private practice, then, for 16 years, ran her own law firm focused on real estate as well as an abstract and title company.
Her connection to higher education remained through involvement with her alma mater, Wartburg College, serving on its alumni board and then its board of regents.
During the search for the college's next president in 2008 she started to notice her own characteristics in some of the applicants.
"We had a couple of really strong candidates that had [Juris Doctor degrees], which is what I had at the time, and it got me thinking, No. 1, 'I think I would be good at this job and I think I would really like this job,'" she said.
She first sought the advice of people in the field to understand what working in higher education looks like. Those conversations solidified her determination and she set a course to achieve this new dream.
After learning the ropes of fundraising through philanthropy roles at the University of Iowa and Indian Hills Community College, she moved into the chief of staff role at Briar Cliff, which led to the dream becoming reality in 2018.
Keck shared more with the Business Record about Grand View, her new role and what she's learned throughout her journey into higher education.
This Q&A has been condensed and edited for clarity.
What drew you to Grand View?
When my dream to be a college president was born 15 years ago, I knew at that time that I wanted to be the president of a college that had a Lutheran faith base. That's my faith base and how I grew up, so Grand View absolutely fit the bill. This is my 15th city in Iowa that I've lived in, and I loved all of them. But I love the fact that Des Moines is the capital city and that we are right in the heart of it, whether it's the government aspect of Des Moines, the entertainment and arts aspect, the business and industry aspect, and just the robust educational system here as well. I think we are just in such a good spot that we really don't have a lot of limits. I love Grand View's mission of educating students from all backgrounds, whether that's socioeconomic or cultural or racial or spiritual. It's really just about transforming lives and providing that access to education that you maybe wouldn't be able to provide at a more [exclusive] school.
How do the skills from your law career translate to your roles in higher education?
One of the other things that I think has been the most helpful coming out of the practice of law is you're trained in law school to really approach every issue from a 360-degree angle. Not only do you need to prepare to advocate for your client, but you also need to prepare for the advocacy and the strategy that your opponent is going to bring to the courtroom. I have found that that perspective has been very helpful in approaching the myriad issues that are present in higher ed today. It's important to have passion and it's important to be emotionally invested in what you're doing, but sometimes you need to compartmentalize the emotion and really just break the issue down to what it is so that you can clearly, cogently and concisely address the issue and then you can put the emotion back in.
What topics do you see yourself spending more time on in the near future?
One of the trends that's on my radar is certainly the DEI trend, and making sure that we provide the resources and the proper atmosphere for optimal growth and learning for not only our students, but also our employees. That flips over to some of the HR challenges that everyone is facing across the nation with respect to the Great Resignation, and how can we address our employee needs, while at the same time providing the services that our students want and deserve?
Some other trends that are exciting are the strategic delivery of education, whether that's online or hybrid, or in person, or cohort, or project-based or collaborative-based. We have a lot more tools at our fingertips than we had 10, 20, 30 years ago. What are those learning and teaching tools that are best suited for not only our current students, but the students of the future? The New Work Mindset report stated that our high school students that are graduating today will, on average, have over 17 different careers in over five different industries throughout their lifetime. How do you prepare a person for that? How you prepare a person for that is you instill in or foster a love of learning in all its forms and also help them to discover how do I learn best? And how do I learn in such a way that I want to keep learning? Because the reality is for any of us to be successful moving forward, we have to be able to pivot and change and keep learning.
How do you think Grand View can prepare students for the variety of options they will have in the future?
We recently brought our career development group under academics, whereas it used to be in the student life area. The purpose is to really integrate the career prep and the career trajectory pieces in with the academic pieces. Part of what I think we can do better is to expose our students to more options and opportunities in terms of what they want to do. We look at an 18-year-old student that comes in and we applaud them if they know what they want to do from the moment they step on campus. And yet, is it really reasonable and feasible for us to expect an 18-year-old to know what they want to do for the rest of their life? If you go to that New Work Mindset, it's not for the rest of their life, it's probably their first job out of college, so I think we need to expose students earlier on in the process. Say you're interested in chemistry. What could that look like for you? And what if you were to take chemistry and combine it with computer science? Does that change and expand even more of the opportunities? And what piques your interest? Then let's get you connected. That's one of the beauties of Des Moines. Let's get you in the metro, let's get you connected with someone that is either in your industry or knows about your industry that can further flesh out what your possibilities are.
How do you view your role as the first woman president at Grand View?
I absolutely understand the gravity and the importance of me being the first female president here at Grand View, not necessarily having anything to do with the past, but more having to do with the future. I want to circle back to how do we best set our students up for success? When students can see themselves in a role, whether it's because someone of their gender or someone of their orientation, or someone of their background is in a position that they aspire to be in, it's much easier to visualize yourself also in that position. That's something that I want to continue to do is just to continue to break down those barriers and continue to provide opportunities across all constituencies of our employees and our students and, honestly, help them to fulfill their dreams, regardless of whether it's been done before.
Do you have advice for women leaders, whether they are the first in their organization or one of a few?
If you call up someone that has a role that you aspire to have, even if it's 15 minutes, 20 minutes, and being prepared and asking the right questions to get them talking — you can learn so much. I did that when I was exploring the higher ed space and asking, "Do I want to be a college president?" Just keep learning and just keep asking questions. I also tell people you learn zero when your mouth is open. If you are speaking, you're not learning, so be cognizant of that. I'm pretty intentional with my leadership team. If I'm talking, I'm not learning anything. I want to hear from you. Being a good question asker is a really important skill to develop and it requires you to step outside of your egocentric space of listening to respond, rather than listening to hear.
What is the Jacobson Institute?
The Jacobson Institute is an innovator lab that really is not tied to some of the accreditation requirements and standards that we have, under that regular degree-seeking academic program. We're looking at branching out into other arenas, whether that's skills assessment and development through business partnerships, looking at how can we help fill the skills gap that's out there? How can we help attract and retain talent? Beyond just the traditional degree, what are other ways that we can be an asset to our business and industry partners? I look at Grand View University not just as a higher education institution, but we are at our core a personal and professional development organization, and how are we doing that traditionally? But how can we do that in nontraditional ways to help people to develop into the next best version of themselves?
What do you do in your free time?
In what little free time I have I certainly like to spend time with family and friends. My husband and I are big national park people. We are food and wine enthusiasts, and then of course, all of the family events. We have a cottage up in Clear Lake, so we like water and paddleboarding and kayaking and bicycling and all of those outside things.
Facebook Notice for EU! You need to login to view and post FB Comments!