A Closer Look: Renee Christoffer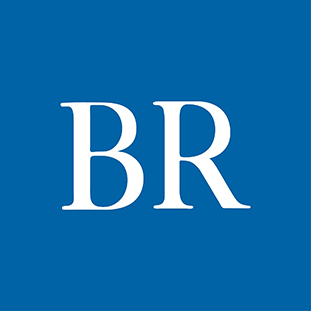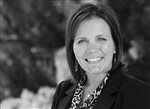 When Renee Christoffer and her executive team welcome a new employee at Veridian Credit Union, it's easy for the credit union's president and CEO to relate to whichever role that individual will play within the organization. Whether it's an entry-level teller position, a midlevel branch manager or an executive role, Christoffer has held many of those same positions in her 27-year career. The Waterloo native was named to her current position in August, succeeding Monte Berg, who retired after 30 years. That same month, she received her MBA degree from the University of Northern Iowa. Christoffer has worked for Veridian her entire career, beginning as a co-op student while still in high school. For the past 14 years, she was Veridian's chief administrative officer. Christoffer is the second woman to hold Veridian's highest leadership position, behind Jean Trainor, who retired in 2014. The Waterloo-based financial cooperative operates 31 branches across Iowa and the Omaha metro area. Veridian is the second-largest credit union by asset size in Iowa, with more than $5.1 billion in assets.
What was your career path early on?
My path has been a little unique in that I started at Veridian Credit Union as a co-op student in high school while I was attending Waterloo East High. So it was a part-time position where I went to school half the day and then went to work the other half of the day to gain some experience in the business world. Then after that I started out as a teller and member service representative. I worked about 15 years in the retail network, and during that time working part time I was also going to college and graduated with my undergraduate degree. A few years into that I became a branch manager, regional manager, vice president of branches, so quite a few different roles. The wonderful thing about being part of a growing organization is there are always opportunities around every corner if you're interested and curious and you want to take on that new challenge, so that's really been rewarding.
Did you move around the state a lot as you held various positions?
I worked at a variety of branches here in what we call the northeast region. Once we started to expand geographically I was in more of a leadership role, and as the vice president of branches I was able to travel to Cedar Rapids and Des Moines to help find future sites, put together opportunity assessments and be part of that growth and development in those areas. So I've spent a lot of time in those different communities, but never worked there full time.
Are we going to see more growth in Veridian branches in the next few years?
We've been very successful and we've been doing great things and serving our members, and we're really excited about that. We have been focusing our growth on the Des Moines and Omaha areas, and that has been a branch or two a year. We do have [a third] office going up in Ankeny, so that's really exciting. You'll continue to see Veridian growing. We're really focused on providing that credit union option to consumers. We're a not-for-profit financial cooperative, so part of our mission is making sure people know about that credit union difference and making sure that we have locations that are convenient for them.
How would you describe the past year's impact on the credit union and its members?
2020 was a really unique year; our members needed us in different ways than they ever have before. … The Paycheck Protection Program was one of those programs, so our commercial lending team was extremely busy making those loans for individuals that are business owners [488 PPP loans for $19.3 million]. We've also really tried to listen to what our members needed. We've deferred loan payments, we've refunded fees, we've done everything possible over the last year to really show our members that we care [$1.8 million in waived fees, $9.8 million in deferred loan payments, and $3 million reserved for low-interest financial assistance loans]. Some of our employees we've reallocated to new departments, they've learned new rules, they're making courtesy calls to members to determine their financial situation and how we can be of assistance.
Are there any particular legislative issues affecting credit unions or their members this year?
There are things we're always keeping our eye on. One of our main priorities at Veridian is continually partnering with different organizations and with our members to create homeownership opportunities. There's a lot of talk at the state level about affordable housing, so that's one of the things we're keeping our eye on. It's part of our mission to partner with members, especially as they're going through major milestones in life.
What organizational goals are ahead in the next year or two?
We're always looking at the products that we offer to evaluate what we have and whether they are working, or do we need new products or services? One of the things we'll be spending a lot of time on is the evolution of technology in financial services. The last 12 months have really accelerated a shift in member behavior and how they interact with us. So now, consumers are more comfortable with using their phone to deposit a check or just interacting with us in different ways. As consumers get more comfortable with those kinds of things, they're going to continue to ask, "What's next?" and "How are you going to make this easier for me?" So we need to be ahead of that. We're also looking at how we can be better as an organization. Last year in March we had about 10 telecommuters [employees working from home]; last year at different times we had more than 500 telecommuters. As we inch toward a more normal time, does that mean some of our workforce remains dispersed, do some come back to the office, or do we work in a hybrid model? That will be a big initiative for us, and one of the most important factors will be how do we do all of that and also take into consideration our culture?
What civic or volunteer activities do you enjoy?
I've been the chair of the Waterloo Schools Foundation Board for the past two years and I've just moved into the past chair role there. I really, really enjoy that. I'm a Waterloo schools alum and my kids are both students in Waterloo schools, and my husband is responsible for elementary curriculum in the Waterloo Community Schools. So we have a lot of ties and vested interests in seeing the school district succeed and offer the best opportunities for our students. I also served on the Community United Child Care Centers board for about 14 years, and I was the chair for almost all of that time and I just recently retired from that board. That was a great opportunity to learn about child care and that industry and the exciting things that are happening and the challenges that come along. I also just finished my MBA in August. I also try to give time to my kids with their events over the years, and have tried to be involved with some of their sporting teams and helping with whatever I can.
What's your favorite pastime?
It's anything that has to do with being out on the lake, whether that's kayaking or paddleboarding or being on a boat. That's really my time to exhale and enjoy Mother Nature. It's so peaceful – I absolutely love it.