A Closer Look: Scott and Molly Cutler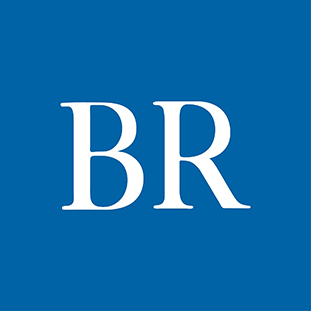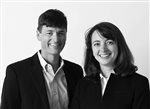 A funny thing happened as developer Scott Cutler passed through Houston a couple of years ago.
A dating app he was using matched him with a person who was commuting near the Houston airport. Cutler, who was traveling to Mexico on a trip to go rock climbing, didn't get notified of the match until several days later when he returned to Iowa.
Cutler reached out to Molly Patterson – the person with whom he had been matched – via the app and they decided they wanted to meet.
"I was suggesting places in Houston and he was suggesting places in Des Moines," Molly said. "We were both like, 'I've never heard of that place before.' We'd try again. … Eventually we figured out what had happened."
When Scott and Molly learned that they lived more than 900 miles apart from each other, they decided they still wanted to meet. A few weeks after they began corresponding and talking on the phone, they were able to meet face-to-face in Denver, Colo.
"We met for a drink, and the rest is history," Molly said.
The pandemic didn't deter the two from spending time together.
"In certain ways, it afforded us some flexibility because during COVID, people were meeting remotely so that allowed us both to work remotely," Scott said.
They were married last September.
About a year after they started seeing each other, Molly began doing some work for Cutler Development, a company Scott began in 2017.
"The business was fun and interesting and so different than what I was doing," said Molly, who for nearly nine years worked for ExxonMobile in Houston. She left that company in February.
We recently caught up with Scott and Molly Cutler.
Talk about Cutler Development and some of the projects you've done.
Scott: The business is small and we work out of our house and try to keep the overhead as low as possible. Our first project was in Valley Junction – 224 Fifth St., where the Winchester Pub is located. I heard it was on the market; we bought it and we learned a lot of lessons along the way.
What did you learn that you're now applying to your other projects?
Scott: I learned that I really like working with historic buildings. I like neighborhoods that have walkability and mixed uses. That project – 224 Fifth St. – had both commercial and multifamily. Since then, we've tried really hard to put local, small businesses in our commercial spaces. … I like the housing piece as well. That's been a thread that over the years we've really tried to build upon.
Now, two of the things we try to integrate into every project, if we can, is commercial [space] on the first floor and apartments above. And we try really hard to push the boundaries of environmental design with our projects.
What does that mean?
Molly: Baked into the mission statement for Cutler Development is developing projects that help progress neighborhood, society and the environment. … On the environmental side, projects Scott has done over the past six years have progressed from 224 Fifth St., where in the multifamily units the HVAC was upgraded to a more efficient system. On the next project – 312 Fifth St. – solar panels are in use. Now we're doing 304 Fifth St., which is Iowa's second-ever mass timber building. The plethora of environmental benefits from carbon sequestration in the wood itself to the process of the beams, columns and decking and the way that it's made wastes no part of the tree compared to more traditional two-by-four construction methods.
Scott: During COVID, we found out that the supplier of the mass timber we're using in 304 Fifth St. is a family-owned sawmill in Oregon. … So if driving between Des Moines and Houston wasn't enough, we drove out to Oregon and visited the plant and met the people who run it.
Explain the importance of mass timber to the commercial development business.
Scott: There's studies that have been done and it's been documented, about the benefits to apartment tenants of living in a wood environment. So two benefits are aesthetics and the environment.
Molly: Traditional construction accounts for around 40% of carbon dioxide emissions, and so the more we can try and at least offset that by using materials to capture that carbon and hold it forever is a good thing. Those trees grew, they captured carbon and now they'll sit in a building and keep that carbon contained.
Talk about why you like including residential components in your projects.
Scott: There's a lot of statistics out there on the demand – and need – for housing, not just in the Des Moines area but, really, all metros across the country. We try to integrate housing that has an affordability component to our projects. That sometimes creates challenges for development projects. Affordable housing conjures a certain image in people's minds. What we've chosen to do is – probably more appropriately – label the [residential units] in our projects as workforce housing.
The incentives that we use often focus toward infill projects, and allow for redevelopment without gentrification; allow a building to be built or redeveloped that is affordable to people who have jobs – teachers, engineers, architects.
Molly: Scott's projects are allowing people to live, work and play in their neighborhood.
What does the next three or so years look like for Cutler Development?
Scott: We see ourselves as a boutique developer, which we joke is just a fancy way of saying small. We like doing high-touch projects.
What do you mean by high-touch?
Molly: We're driving by every day, checking in and seeing how the progress of a project is going. Hopefully, fostering relationships with commercial tenants … that perhaps are looking to expand and we could continue to keep them in that neighborhood by offering additional space.
Molly, talk a little bit about the jump from ExxonMobile to commercial real estate development. What has that been like?
Molly: The technical skills may be different between chemical engineering and commercial real estate development, but a lot of the other skills – soft skills – like project management, financial modeling, risk tolerance and leading teams, I've found the skills to be very transferable. Actually, they take on even more meaning when you're at a smaller company where all of those choices are affecting the day-to-day lives of you and your partner and the project outcome.
What do the two of you do in your free time?
Molly: We love to travel. We have a Sprinter van that we built out.
Scott: It was our first development project together. It was our COVID project. We did all of the construction on it ourselves, which was really fun.
Molly: We've done a lot of road trips in the U.S. in it. We've traveled abroad. We love biking.
Facebook Notice for EU! You need to login to view and post FB Comments!