A Closer Look: Steve Brody
President and CEO, Bioconnect Iowa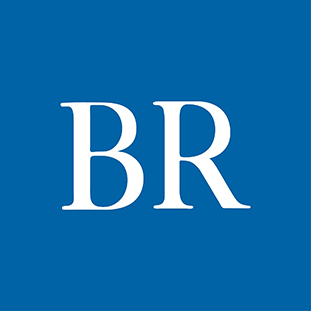 Steve Brody was predisposed to have a passion for agriculture after growing up spending time on his grandparents' farm in a town of no more than 150 people near Sibley, Iowa.
It's a passion that's taken him around the world.
His first stop was Washington, D.C., working as a legislative aide for a member of the House of Representatives and then at the U.S. Department of Agriculture in the Office of the Secretary and Farm Service Agency.
The bulk of Brody's globetrotting happened during his 20-year career at Dupont Pioneer, now Corteva Agriscience. He started in a federal government relations position and moved up to director and global director roles working on business and biotechnology affairs and industry relations.
His most recent roles prior to joining Bioconnect Iowa as its president and CEO in December 2021 were at Genus PLC, a global animal genetics company.
He brought his experience and passion back to Iowa to focus on advancing his home state's agriculture and bioscience industries.
The organization formerly known as the Iowa Innovation Corp. shifted its focus in 2020 to the state's bioscience sector and translating innovative research into commercial products and services.
Bioconnect Iowa now oversees Iowa's Small Business Innovation Research and Technology Transfer programs and is home to the Iowa Go-to-Market (G2M) Accelerator.
The eight-month program provides follow-on support for researchers and startups in the bioscience, ag tech and advanced manufacturing spaces that have completed the Iowa State University Startup Factory program. By the end of the year, 10 companies will have completed the program.
We caught up with Brody recently to learn more.
This Q&A has been lightly edited for clarity.
Why did you come back to Iowa to work with Bioconnect Iowa?
Basically, it was the opportunity. I've had an almost 35-year career in government affairs, with Pioneer and then with Genus, and I've been to every single major part of the world except for two places: Russia and Antarctica. Bioconnect Iowa was me coming home, and focusing all my energy on Iowa, trying to do things on behalf of the state of Iowa.
Describe how Bioconnect Iowa functions.
Bioconnect Iowa is a nonprofit public-private partnership between the state of Iowa, Iowa Economic Development Authority, Iowa State University and the University of Iowa. There was a study that IEDA had done in 2017 that basically said, "This is what Iowa needs to do to fully leverage and build our bioscience capabilities in the state." With [the University of] Iowa and with Iowa State, four platforms were identified around digital and precision agriculture, vaccines and immunotherapeutics for humans and animals, bio-based products, and then medical technology. That's where Bioconnect Iowa really focuses all of our effort, working with the University of Iowa and Iowa State University, and what it really does is say, "What kind of research is being done in the labs at these universities and how do we encourage entrepreneurs and researchers to grow that research into businesses that can then start up in the state of Iowa?"
How does the Iowa G2M accelerator work?
They go through the Iowa State Startup Factory, where they get this broad education about all the things that it takes to start a business or to commercialize something. Then they can graduate into the G2M accelerator. We're working with a gentleman by the name of Jon Kallen, who is a serial entrepreneur here in the Central Iowa area. We have him as the entrepreneur in residence. He and Peter Hong, who is the head of the Iowa State Startup Factory, they'll sit down with you and your innovation and they'll talk to you about everything you've learned, or what your key needs are. Then they'll design a program specific to those needs for you.
What do others outside the industry not know about the biotechnology space and its role in the agriculture industry?
I think from the perspective of biotechnology. The first one is you do have increased yield. You're able to grow more crops on fewer acres or get more yield out of the corn and soybeans. I think an important component of it is one of the reasons you're able to get more yield is because you're addressing plant disease as well. … Probably the one thing that people lose sight of, is all the concerns around the safety of food have come from biotechnology. The safety of biotechnology has been proven over 30 years. Globally the amount of regulatory oversight of plants and animals in the United States is between the USDA, FDA and Environmental Protection Agency, and they have a coordinated framework on how you test the safety and efficacy of products from new breeding techniques. The number of studies that have to be done — it's comforting. It gets kind of difficult and sometimes you wish you could go a little faster, but we understand what the mission is.
What are your goals for Bioconnect Iowa?
The first one is we are going to go out and start telling our story a lot. Iowa has a huge opportunity in front of us and so we're going to go out and really aggressively tell the story, not about Bioconnect, it's not about us and it really isn't necessarily what is being done that's important, but it's why we're doing it. The second thing that we did was the bioscience strategy was done in 2017, and that was five years ago. Every strategy, in my view, has to be refreshed at least once every five years, so we're in the process now of refreshing that strategy. The strategy of "What does Iowa need to do well in bioscience?" came up with the four platforms and now this strategy is going to focus on, first, what have we done? And then within those four platforms, what do we need to really start focusing on? The third major thing that we've been doing is to talk with startups and entrepreneurs, really addressing the risk capital challenges that small businesses, entrepreneurs and technology innovators have. How do we make sure that they have the risk capital to be able to create their innovations?
Facebook Notice for EU! You need to login to view and post FB Comments!