A Closer Look: Tony Montgomery
Executive director, Home Inc.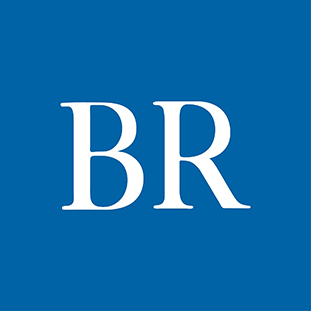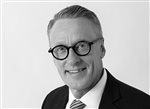 Over the course of his professional career, Tony Montgomery has had multiple interactions with Home Inc., Des Moines' oldest privately operated nonprofit housing organization.
When Montgomery worked for the city of Des Moines' planning department in the mid-1990s, he connected with Home Inc. leaders on affordable housing-related issues. Later, when he worked in the private sector, he was on Home Inc.'s board of directors.
In July, he became the group's executive director.
"During the pandemic, when I saw how fragile and how vulnerable households were to housing, I knew that I wanted my next [career] move to be at a local level where I could have the opportunity to make an impact right here in Des Moines," Montgomery said.
When Montgomery learned that Pam Carmichael, the group's longtime executive director, was retiring, "it was like the universe was talking to me."
Home Inc., formally known as Home Opportunities Made Easy Inc., began in 1967 as a way to create housing opportunities for people in the Des Moines area. During its 55-year history, the group has acquired, rehabilitated or built 400 houses and helped 305 families become homeowners. It also has helped more than 175,000 households through counseling and programs that assist landlords and tenants, first-time and other homebuyers, and those on the verge of becoming homeless.
"I learned early in my career that when people have a house, they're able to get jobs and keep jobs," Montgomery said. "When people are in a stable home – not just an owner-occupied but also a rental – their kids are able to go to school, stay in school and be successful.
"Realizing how having a stable place to live impacted people really became a core part of me and my career."
We recently caught up with Montgomery.
IN A NUTSHELL, WHAT IS HOME INC.?
It's a full-service housing agency. Not only do we develop affordable housing, but we also offer housing counseling services. … We work with individuals who are interested in [buying a house], but then we work with them over time to get them ready to buy a house, whether it be credit repair, wealth building – you're getting them ready so that they're actually able to buy a house. We also provide education so that they actually know the process. A unique piece of what we do is working with tenants, helping them work through issues with their landlords. And we work with landlords. Often, we're able to mediate solutions so that people can stay in their homes.
WHAT ARE YOUR TOP GOALS FOR HOME INC.?
What I say to people is that it's evolutionary, not revolutionary. What Home Inc. does is really fantastic. The goals that are really evolving for me are making sure we are understanding the people and what they are needing so that the services we're offering and the products that we're offering are meeting their needs. That changes all of the time, as families change. The pandemic has changed things as well.
We are thinking about how we can evolve and be creative through different housing types like our new construction house with the accessory dwelling unit, different housing and construction techniques.
And then, secondary, how do we touch more people through homebuyer education and counseling.
There's also some real-time, current things we've got to figure out. Rising construction costs. Rising home prices. The lack of inventory. All of this drives the urgency to think more creatively.
TALK MORE ABOUT HOW YOU ARE THINKING OF EXPANDING WHAT HOME INC. DOES.
It's going to be strategic partnerships. … It's partnering with different groups, local financial institutions on getting to more of their customers so that we can provide them with homebuyer education. Specifically, we want to focus on homebuyer education for Black households. On our consumer development side, it's creating partnerships with groups so that together we can do more. For example, we're beginning a partnership with Invest DSM on some of the lots they are acquiring [so that we can] provide affordable housing in some of the neighborhoods where they are focusing on revitalization.
DESCRIBE HOME INC.'S TYPICAL HOME BUYER.
It's typically a family with kids. They are working in the essential services types of roles – service workers, day care providers, manufacturing-related work. These are households where both adults are working. They don't know the process of how to buy a house and they often lack the tools to actually be able to buy that house.
WHEN YOU TALK ABOUT NEEDING EDUCATION, WHAT DOES THAT MEAN?
First, it's understanding credit and how to access credit. These are folks who may not have a history of banking and understanding how that impacts them. Or they have a nontraditional type of credit that doesn't feed into credit reports. The second is understand what they're going to need for a down payment, and then helping them understand how to get there. The other component is navigating the process – helping them stay away from bad products, helping them understand how to apply for a loan, going through the closing process.
The other piece is understanding how to be a homeowner – making sure payments are being made and how to be a good neighbor.
HOW ARE RISING BUILDING COSTS AND HIGHER INTEREST RATES AFFECTING HOME INC.?
On the construction side, the cost of building a house is up 25% – for materials and labor – from a year ago. The people we're working with aren't making 25% more. We have a couple hurdles there. One is, we've got to find new ways to pay to build the housing, and then additional ways to make it so that it's affordable for the homebuyer.
There's a couple things going on. First, there's the development gap, and that's the gap between what the house costs to build and what it appraises for. And then there's the gap between what households can afford for a mortgage and the actual purchase price of a house.
We're filling in in both places – more than we've had to in the past.
As costs go up, we've got to find new and different ways to be able to contain costs but we've also got to find different funding sources.
BEFORE THE PANDEMIC, HOW MANY HOUSES A YEAR DID HOME INC. BUILD?
Between five and 10 a year.
IS THAT HOW MANY YOU WANT TO CONTINUE TO BUILD A YEAR?
Yes. There's a level of quality we want to maintain. If you're focusing too much on the scale, then you're losing the quality.
ARE THE HOUSES YOU BUILD BUILT ON INFILL LOTS?
Yes, and mostly in Des Moines. We have done some houses in West Des Moines in the past. That's one of the things we want to look at – how do we start to work in more cities?
WHAT DO YOU DO IN YOUR FREE TIME?
My wife and I have three daughters – a senior, a freshman and a sixth grader. They keep us busy with all of their activities. We also do a lot of community activities including volunteering.
Facebook Notice for EU! You need to login to view and post FB Comments!