Business owners, activists call for more 'economic pressure' on anti-LGBTQ bills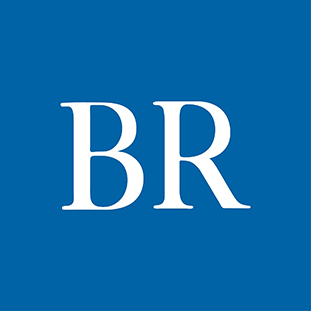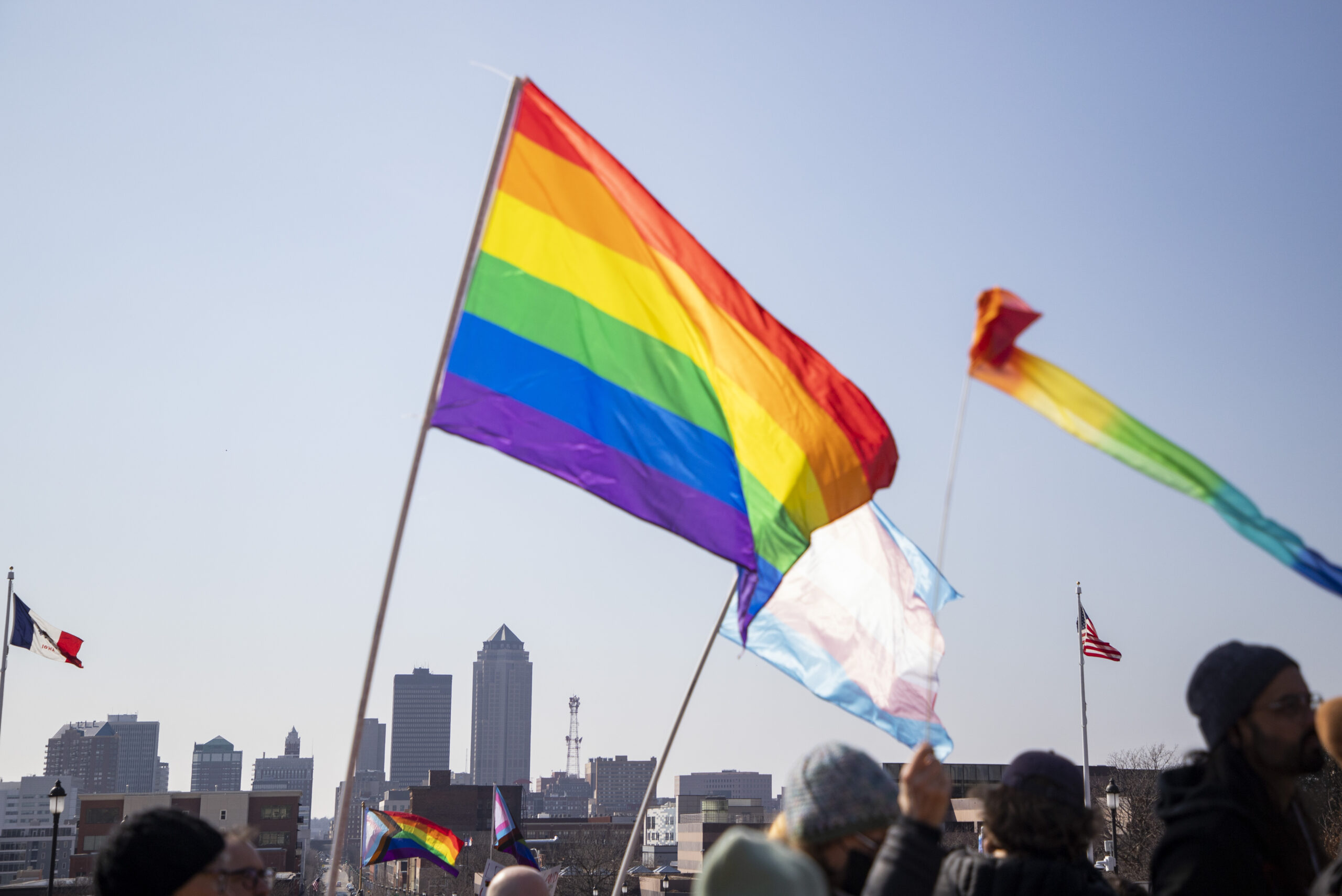 By Michael Crumb, Emily Kestel and Sarah Bogaards
More than 60 Des Moines-area small businesses have recently spoken out against proposed legislation at the Iowa Statehouse that they say would negatively affect the LGBTQ community. They believe the bills would make it more difficult for Iowa to attract and retain talent by creating an unwelcoming environment.
The climate will cause business owners or residents who identify with or support the LGBTQ community to leave Iowa, they say. There have already been instances of this in recent years, sources told the Business Record.
Bills that businesses are speaking out against include:
The Business Record requested comments from lawmakers who support the legislation to ask why they feel the bills are needed and how they feel proposed bills would affect workforce attraction and retention, but none responded.
Activists call on business leaders to speak up
At a March 5 rally to protest the legislation that targets the LGBTQ community, Damian Thompson, director of public policy and communication at Iowa Safe Schools, called on small and large businesses to take a stand, and praised small business owners from the East Village and Valley Junction districts for speaking out. Since the rally, more than a dozen small business owners in Ankeny have also signed a joint statement against the bills.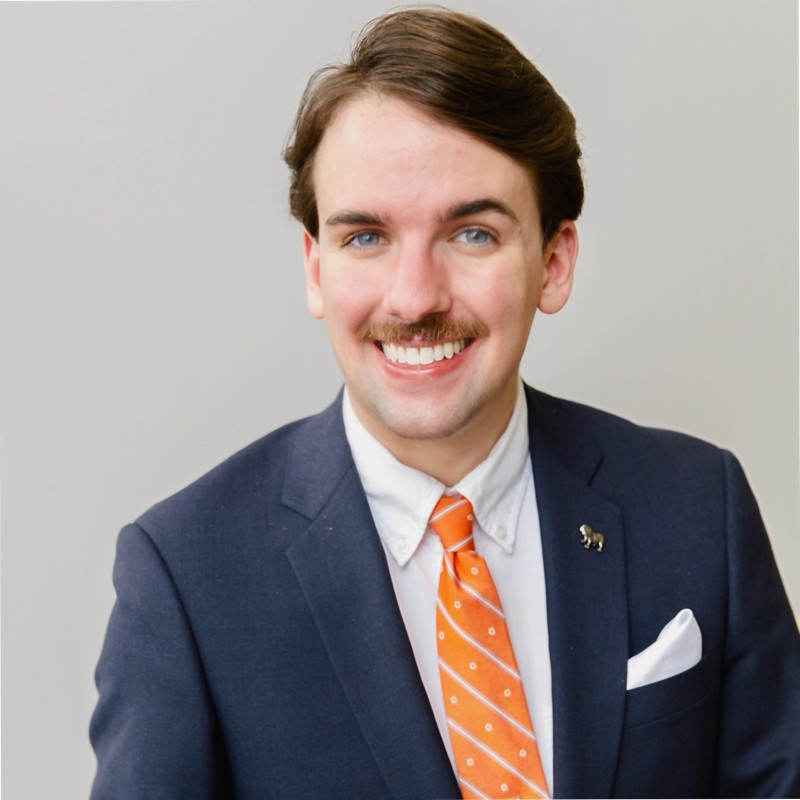 "These bills are going to hurt our workforce and hurt our economy," Thompson said. "These are civil rights issues, they are human rights issues, and they are economic issues."
LGBTQ advocates have warned that creating environments where queer people don't feel safe or comfortable being themselves will have a trickle-down effect.
"Nobody wants to move to a state that has heinous anti-LGBTQ and discriminatory legislation," Thompson said. "In terms of the economic impacts, we may not see them overnight. But five, 10 years from now, we are going to have – we already do have – a teacher shortage, we have problems in our rural hospitals getting folks there. … So that's why we've been urging the business community, because it's going to affect their bottom line one way or another."
Thompson said he'd also like to see small business owners and representatives of bigger companies up at the Statehouse to talk about the effects the legislation will have on their business.
"It's frustrating to see when we have corporations that want to be part of the [Pride festival], and want to have fun, but when it really counts and when people's lives are on the line, there's been not a peep from many of those roles."
Business leaders speak out
Felicia Coe, founder and owner of Cirque Wonderland, is the organizer of a group of more than two dozen Valley Junction businesses who are speaking out.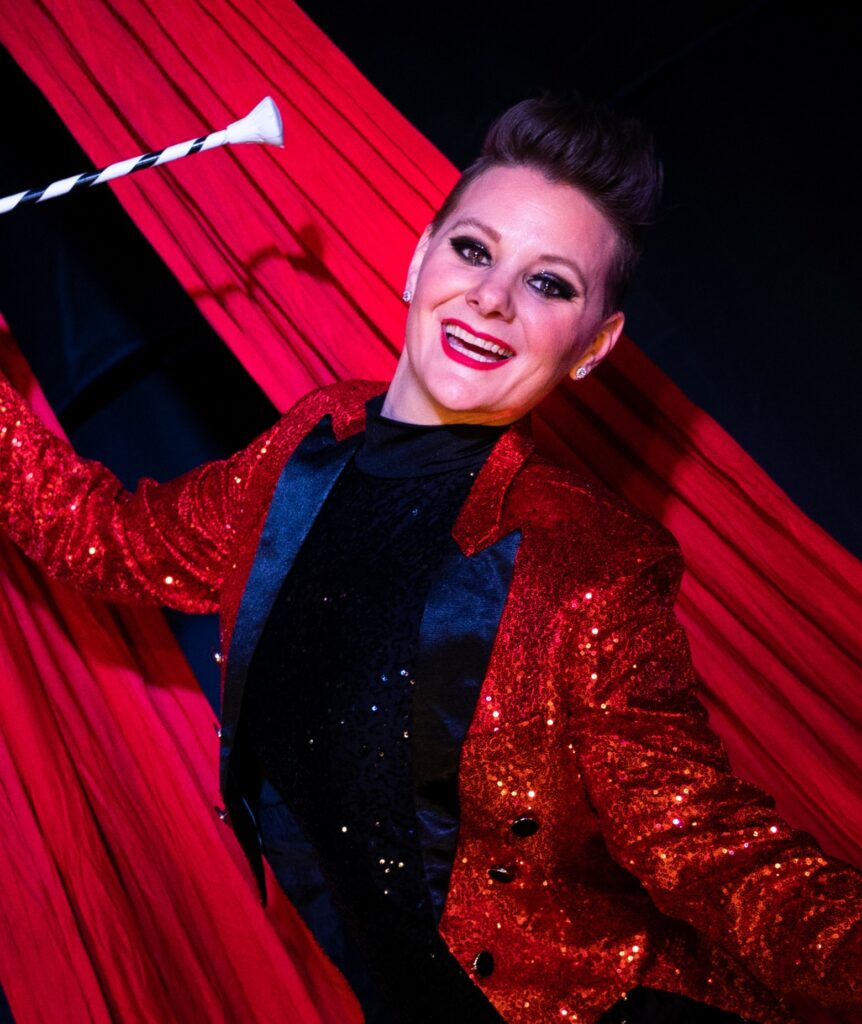 As someone who works in the entertainment industry, Coe said she's worried about the attraction and retention of talent to a state that already isn't well known for its arts and entertainment culture, if these bills become law.
In particular, she highlighted SF 348, which would have prevented any performance where someone is expressing a gender identity different from their sex assigned at birth in the presence of children. The bill died after funnel week. Coe said under that bill, "Kinky Boots," a musical featuring drag queen characters that's running at the Des Moines Playhouse this spring, would be "done."
"If we have to censor who can come in, because maybe some person at birth was a boy and then now they wear a dress, that is absurd," she said.
Val Veiock, owner of Bing's in Valley Junction, is gay. She said she's speaking out because she wants to have basic human rights, and she wants to ensure others have them.
While she said she has received some backlash since speaking out, she's "totally unfazed by all the haters," and said she's also had an influx of customers that she's never met before, thanking her.
Alicia Held-Morris and Jillian Lare of Morris Lare in Valley Junction said this is their first time publicly taking a stand as a business on LGBTQ issues, though said they have more quietly stood for other social justice issues, such as abortion access, before.
"We want our community, clients, vendors and friends to know that our studio is a safe space for them and their children, regardless of their gender or sexual orientation. Everyone is welcome through our doors, and you won't find judgment or discrimination here," they said in a statement.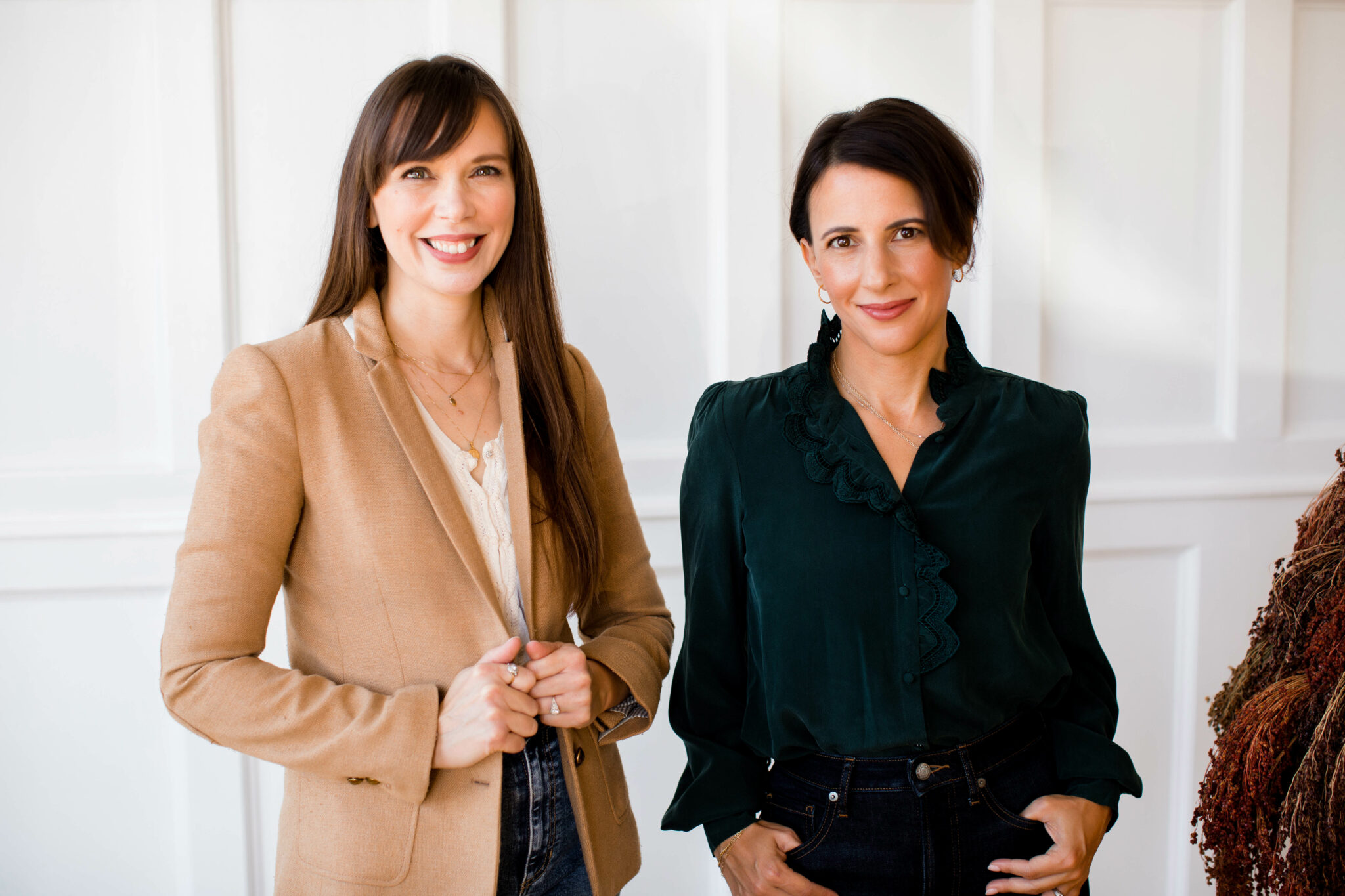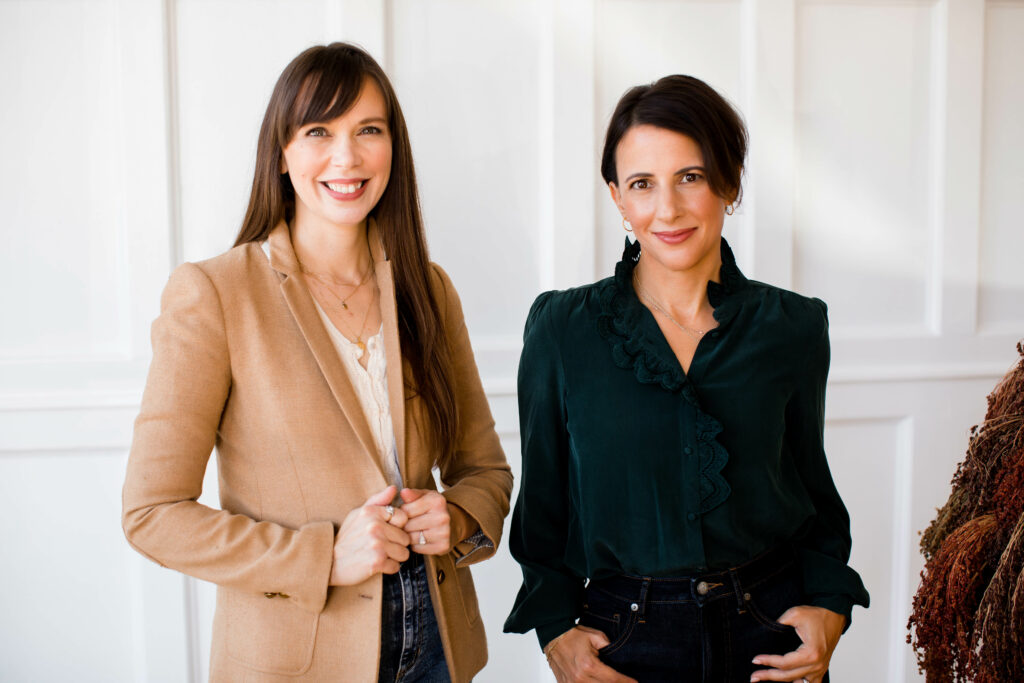 Both Held-Morris and Lare said they have loved ones who identify in the LGBTQ community.
"I just cannot imagine looking them in the face and saying that you should have a different experience than I do just because of who you are. I just don't believe that's American. I don't believe that's Christian," Lare said.
"[Young people are eventually] going to choose where they're going to go to college. And they're going to choose where they're going to live. … And I don't know why they would choose here if this is the type of agenda that we're going to pursue in this state," Lare said, adding that she would leave the state with "no qualms whatsoever" should her young son someday identify as a different gender than the one he was assigned at birth.
Hannah Krause, owner of Eden, is one of the 28 East Village business owners who signed on to a joint statement opposed to bills that "attack the basic human rights of the LGBTQ community."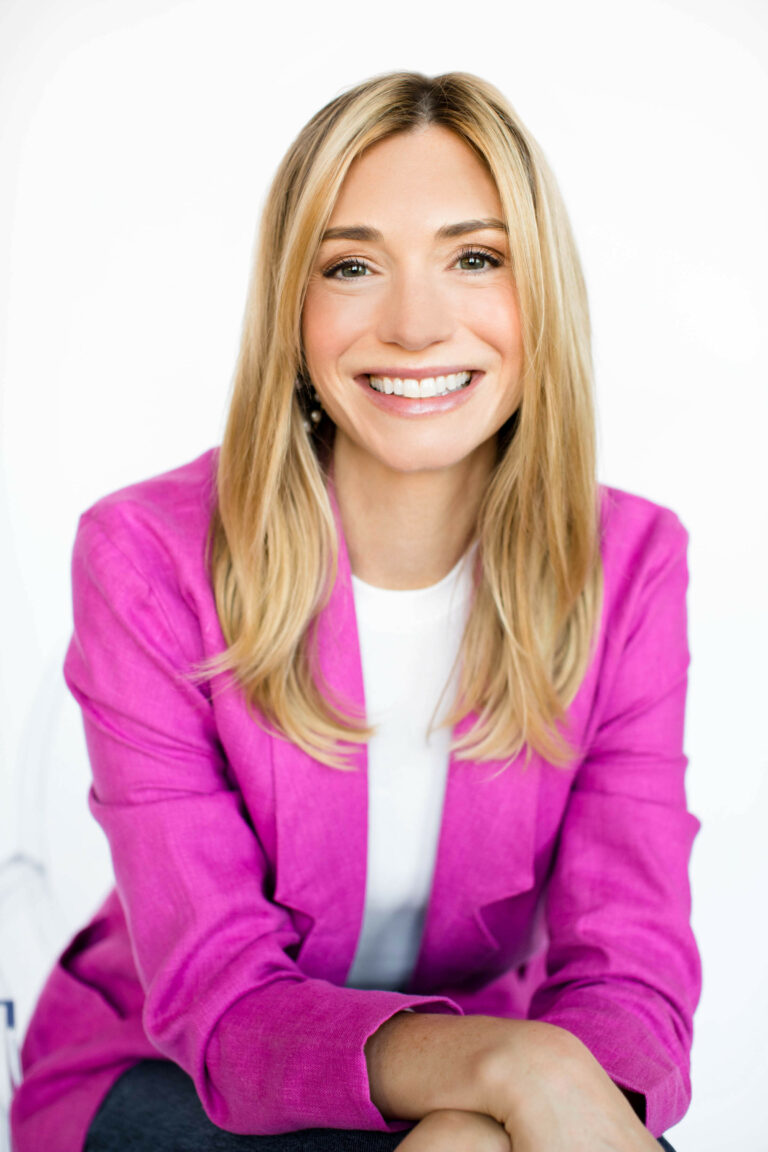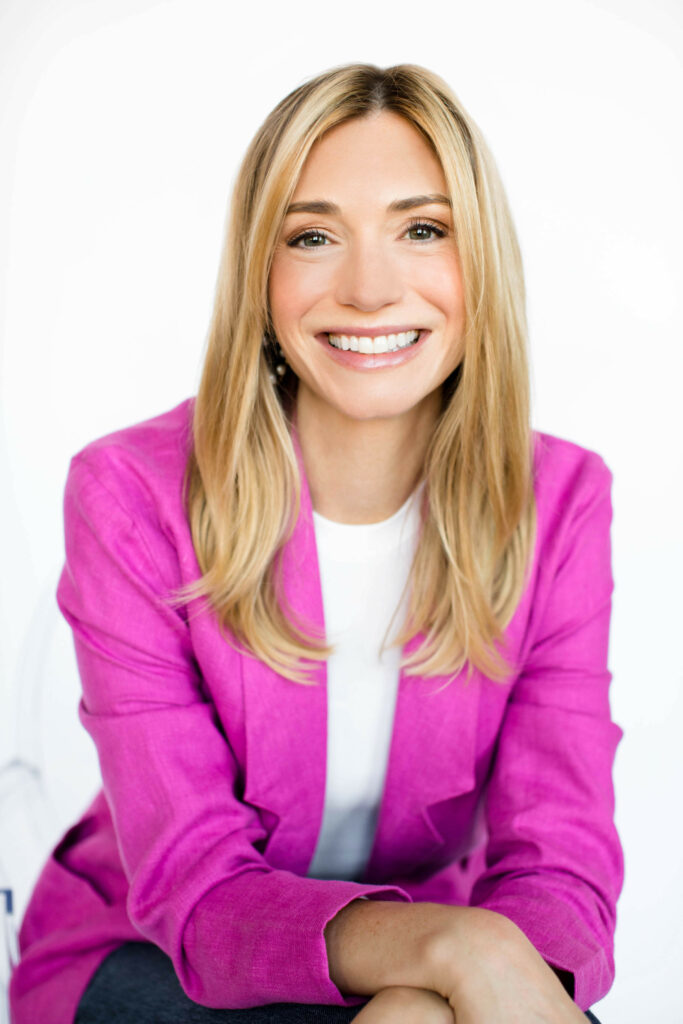 She said she's speaking out because she feels it's the right thing to do, given that she employs people in the LGBTQ community and has customers, friends and neighbors who are LGBTQ. She also said she's witnessed the mental health of loved ones in the LGBTQ community suffer.
"We're actively trying to take things away from them. … When you say you may not have the right to exist in the way that you do now, you might not feel as safe as you feel today, your marriage might not be acknowledged, what choices are you leaving someone?" she said. "Business leaders are going to move. Community leaders are going to move. Business owners are going to move. People just aren't going to feel like this is a place that they want to raise their families."
Geoff Wood, founder and president of Gravitate Coworking, said the bills seem to be in contradiction with the image that community leaders are trying to create.
"We seem to be growing slower than some of our bigger neighbors, so we need to do everything we can to get more people to move here in order to be the kind of place I think our leadership, especially the Des Moines area, has kind of set out to be," he said. "The bills we're seeing now, particularly with the DEI initiatives and LGBTQ community, just seem like severe back-steps for where we want to be."
Wood said some members of his company moved to Iowa following the 2009 Iowa Supreme Court legalizing same-sex marriage in the state, but have now moved to other states because of legislation that has been introduced in recent years.
"Those bills, not just this session but the past couple of years as well, have convinced them that this is not a safe place for them to be," he said.
Wood said creating a hostile climate for the LGBTQ community only hurts the state's ability to attract and retain talent.
"People have the ability to remote-work at companies anywhere, so if the environment is inhospitable to live in or you feel unwelcome and you don't belong, it's pretty easy to leave. So it certainly feels like we're not helping ourselves with what we're doing at the Statehouse," he said.
Wood said he's curious why large business groups and corporate leaders aren't speaking out.
"Where's the leadership from the chambers of commerce, the business associations?" he said. "Everybody is talking behind the scenes about how negative this is, but I don't see people standing up publicly and making those statements."
Wood said the community doesn't usually hide from tough discussions, but he feels like that's not the case this time.
In an emailed statement, officials at Principal Financial Group said a welcoming and safe environment for its employees and customers is critical to the company's growth.
"We place the highest value on being able to attract diverse employees and embrace diverse perspectives," the statement read. "Maintaining an inclusive environment ensures our ability to develop the products and services our global customers seek."
It went on to say: "Understanding and addressing issues such as those before our state and federal legislatures can take many forms, and Principal is engaged with policymakers and stakeholders to create the best possible environment for our employees, customers, and the business community."
Kum & Go on Thursday tweeted a thread calling for the protection of transgender kids, and said it lobbied against SF 482 and SF 538.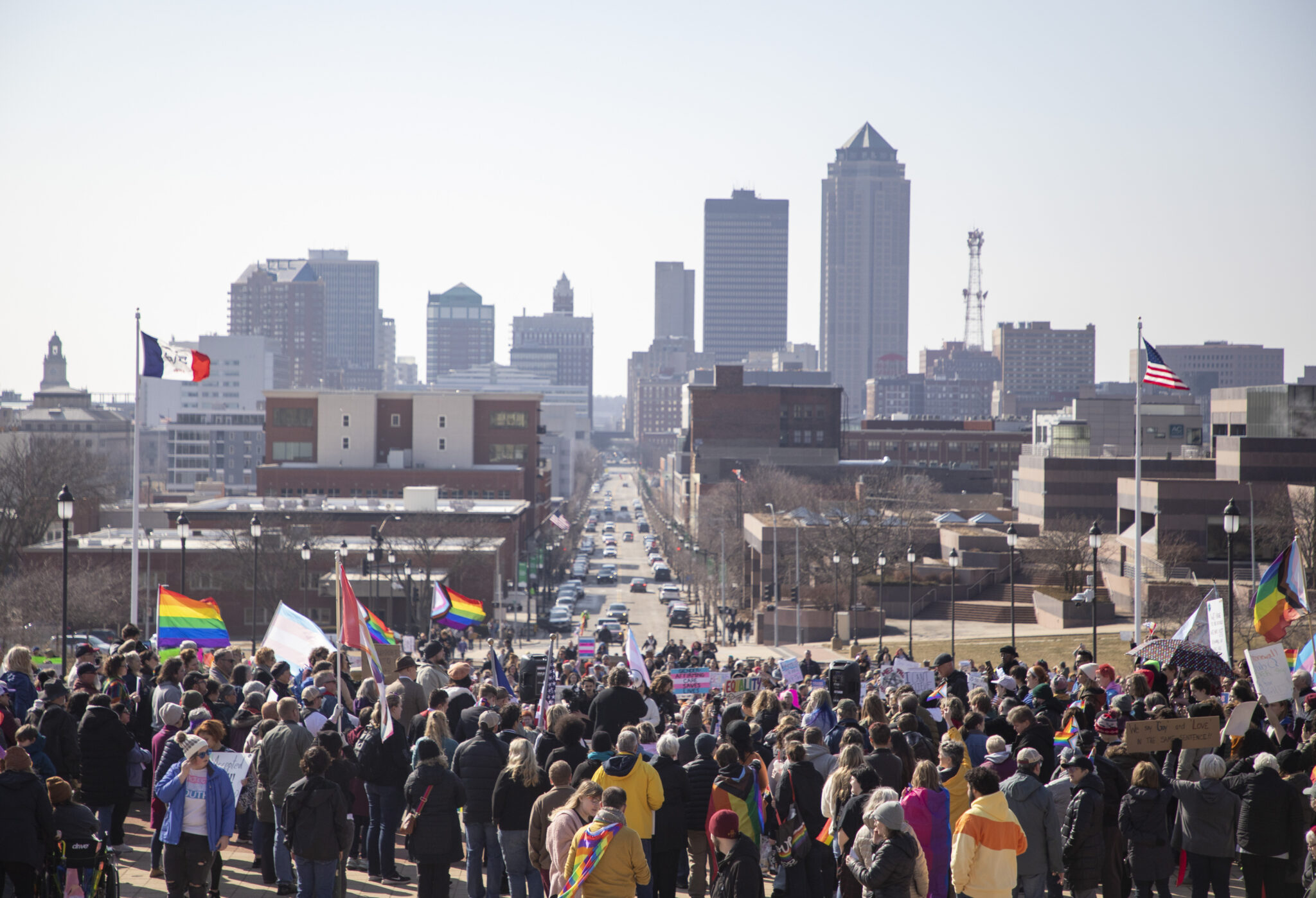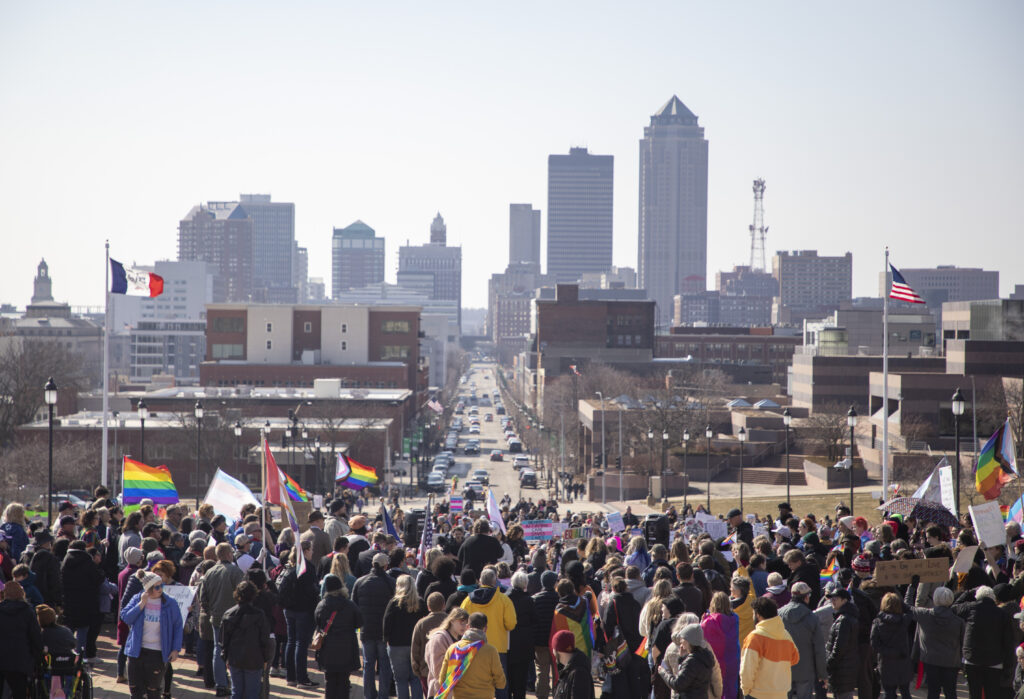 Some have already left the state due to it feeling unwelcoming
Ozzy Orozco, a transgender man who moved from Iowa in 2021, said it's always been a struggle for the LGBTQ community in Iowa.
"But with this type of legislation being introduced and potentially becoming law, it's affecting not only the workers, but also their families," said Orozco, 35. "So if there's a ban on someone with a transgender child trying to seek medical care, Iowa is taking itself off the list of potential places to go because it's potentially not going to be a friendly state."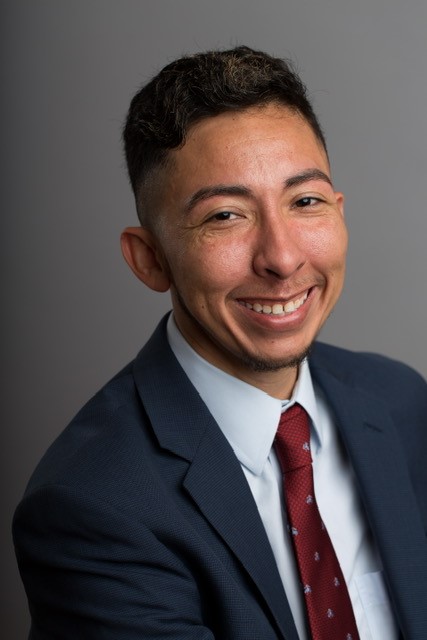 Orozco said if businesses support their LGBTQ employees they need to step up in opposition to the legislation.
"Now's the time to step up and be an ally," he said. "If that's part of your company's values and you're supportive of your LGBTQ employees, step up and show it."
Orozco, who served in the Army Reserve with a military policy unit in Ames for eight years, said he left Iowa because he no longer felt supported by the state.
"My family and friends were very supportive of me and my transition, and even my employer supported me throughout the entire thing. But the larger community was less supportive, and I stick by the thought, go where you're celebrated, not tolerated," he said.
Orozco said he's currently enrolled at New York University studying business management.
While he has no immediate plans to return to Iowa, Orozco said he wouldn't consider it under the current climate.
"That's where I grew up. That's where my family is. That's where a majority of my old friends are. But the climate there, that's the reason I left," he said.
Mandy McMahon moved to South Carolina with her husband, Sean, in 2020 for a job in nonprofit communications. She said that while she is a cisgender heterosexual woman, they no longer feel like they can come back to their home state.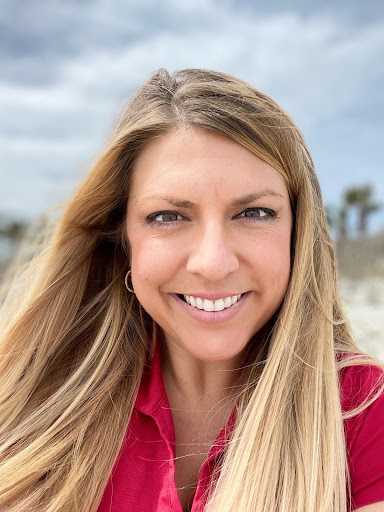 McMahon, 32, cited not only the anti-LGBTQ legislation but also the school voucher bill that passed and was signed by the governor this year in the decision not to return to Iowa.
"There just doesn't seem like a place for us anymore," she said.
McMahon grew up and attended school in Johnston, went to Iowa State University and got her MBA at Drake University. She said that good job opportunities lured her and her husband away, but that they always had the intention of returning someday.
"And now we're feeling despondent, feeling that it isn't an option for us any longer," she said.
And with the LGBTQ bills being introduced in the Legislature, she and her husband don't feel returning to Iowa and raising a family would be safe.
"We're a cis, white hetero couple but we don't know who our children are going to become and we're not going to put them in an environment that isn't safe for them," McMahon said.
Like Orozco, she called on the business community for support.
"I look at these large companies that have large DEI programs and staff, but where's the advocacy from these large companies that have invested so much in talent attraction for Des Moines?" she said.
Justin Sindelar is an Iowa native who grew up in Des Moines and Waukee and left Iowa after graduating from high school in 2017.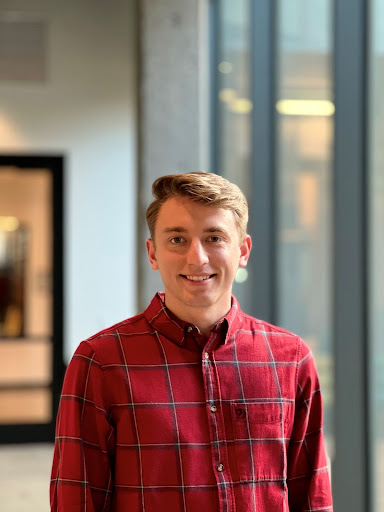 Sindelar, who is gay, works for Verily, an Alphabet precision health company in San Francisco. He said he doesn't have any intention of returning to Iowa, in part because of what he describes as the state's anti-LGBTQ environment.
"To be frank, a big reason I moved out of Iowa to begin with was for many of those same reasons," Sindelar said, citing legislation introduced in the Iowa Legislature in recent years.
He said the current climate in Iowa makes it difficult for people in the LGBTQ community to feel as if they belong anymore.
"I got a text from my younger brother, who is also gay, and he sent me a link to the bill that defines marriage between a biological man and woman, and he was upset, and I feel for him. He still lives there. He still has to deal with high school issues and to also feel unwanted by your state. That resonates. That's part of the reason I left in 2017."
Sindelar, who volunteers for a national LGBTQ crisis hotline, said he hears firsthand the stress that is created when the government tries to restrict LGBTQ rights.
"Many of the folks who call in are experiencing this hatred from a state government level as a tangential issue to things they're already going through," he said. "They're already having an identity crisis or being kicked out by their families. They're feeling alienated at school. So to see on top of that kids feel like states don't have their backs, they don't support their right to use a bathroom, or send these mixed messages about who has the right to marry, and they're trying to create these political gestures, that translates into real psychological issues for people."
Response from business groups
Large statewide business groups that lobby on bills at the Capitol have generally not registered a position on the LGBTQ-related bills, but they say issues surrounding inclusion are important to them and their members.
Of 29 bills that the LBTQ advocacy group One Iowa listed on its website as being anti-LGBTQ, business groups only registered on three of them. The Iowa Chamber Alliance and the Greater Des Moines Partnership registered against House File 190, which would have removed gender identity as a class from the Civil Rights Act. The bill did not survive the legislative session's first funnel deadline.
The Partnership and the Iowa Business Council registered against House Study Bill 218, which would bar state colleges and universities from spending money on DEI efforts. The measure passed the funnel and is eligible for further debate.
The Chamber Alliance registered against Senate Study Bill 1164, which would allow people to pick and choose which laws they follow based on their religious beliefs, and prohibits governments from passing any law that would violate anyone's religious belief. The measure failed to survive the first funnel. The Partnership registered as undecided on the bill.
Dustin Miller, executive director of the Iowa Chamber Alliance, said it's important for him when he talks to lawmakers about a bill that he can demonstrate a clear impact on the workforce.
"I want to go in when I'm advocating on a bill that it has a black and white impact on business and talent attraction," he said. "I want to have that sort of specificity when I'm talking to legislators to say, 'I'm not making a value judgment, I'm just telling you that this has a demonstrable impact when you make this decision,'" Miller said. "I want to be able with a straight face to look at a legislator and say, 'I know that this has a direct impact on talent attraction,' not just an overall sentiment."
The Iowa Chamber Alliance has 15 members who vote on what issues to support or oppose.
Miller said the organization has in the past taken a position on bills, such as anti-tenure bills that would affect research at the state's universities.
"We're one of the few states, particularly of our size, to have two tier-one research institutions, so doing things to damage their reputation has broad implications," he said. "Are we involved in every single social issue? No. But we have certainly been heavily involved in a number of issues over the years."
Andrea Woodard, senior vice president of government relations and public policy at the Greater Des Moines Partnership, issued a statement supporting continued efforts to be inclusive, but did not directly address the bills circulating at the Statehouse.
"We believe that Iowa needs to continue to be a welcoming and safe state for all as part of our ongoing efforts to attract and retain talent," she said. "The Partnership engages in issues impacting the workplace and is committed to ensuring Greater Des Moines remains a great place to live, work and do business."
Joe Murphy, executive director of the Iowa Business Council, said the goal is to position Iowa as the most welcoming and inclusive state possible.
The organization, whose 21 members are the chief decision-makers of the state's largest employers, discusses its goals during quarterly meetings, including sharing best practices for DEI strategies that are specific to their companies, he said.
"As we move forward, that's going to be our focus with respect to our DEI approaches, really focus on what the business community can do for their companies, for their employees, lift up programs, continue to evaluate programs internally, and continue to lift up and provide an inclusive and welcoming environment for all," Murphy said.
That includes the LGBTQ community.
"We want to be inclusive of everybody," he said. "We want to welcome them. Make sure they're included in all of the aspects of the business opportunity in our state, and those are the conversations we have around our table."
Murphy said the IBC and its members are focused on what they can do internally, not so much on what's happening in the Legislature.
"That's what we can control, what our programs are, getting around the table to share what works really well. Those conversations are really valuable and really provide demonstrable action and change within the corporate climate," he said.
Officials with the Iowa Association of Business and Industry declined to be interviewed for this story. The Business Record also reached out to Wells Fargo, but it did not respond to multiple requests for comment.
Activists told the Business Record they want more support of the LGBTQ community from big businesses beyond Pride month.
"Economic pressure is something that does change the tide," said Krause, the owner of Eden. "Sometimes approaching these bills, not from the standpoint of the morality of it but maybe the economic consequences of not being able to retain or recruit talent to a state that's not accepting of an entire community of people, I think that that's where our business community can really apply pressure and create change."
Facebook Notice for EU! You need to login to view and post FB Comments!