Executive vice president of economic development, Greater Des Moines Partnership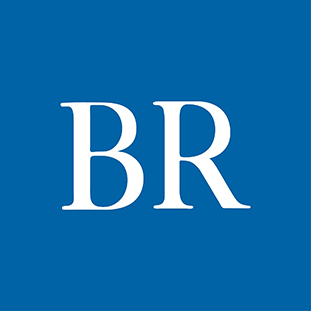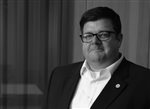 When Brian Crowe began his new role as executive vice president of economic development with the Greater Des Moines Partnership in January, he brought with him the knowledge and experience that will help him move the region forward as it continues to set the bar and be a leader in growth and development nationally. His journey to Des Moines started after he graduated from college and joined the Peace Corps, where he lived in Transylvania and taught at a Romanian school and a Hungarian school. Later, after working for CareerBuilder.com in suburban Chicago, he moved to Iowa where he worked for the state of Iowa, which Crowe credits with launching his career trajectory. He later worked for the Cedar Rapids Metro Economic Alliance and the Iowa City-Cedar Rapids Regional Economic Development Group before joining the Partnership in January.
Get to know Brian as he talks about the challenges the region is facing and how it can best play off its strengths as he takes over the reins of economic development for the Greater Des Moines Partnership.
WHAT ARE SOME OF THE SPECIFIC CHALLENGES DES MOINES AND CENTRAL IOWA HAVE MOVING FORWARD?
One of the things that has plagued Iowa forever has been labor availability. I think having available workforce in our urban areas is a challenge, but in our rural areas it's also a challenge. Having opportunities for people across the region to see themselves and to find opportunities that meet expectations across the region, to identify opportunities that we can go after that really fit a niche for everybody in our region. And continuing to attract people from all walks of life, from all corners and not just the country but across the globe, to add diverse thoughts and opinions and to truly make us an international city. I think that will just perpetuate business and cultural understanding in the region.
WHAT STRATEGIES CAN BE UNDERTAKEN TO HELP FACILITATE THE CHANGE THAT IS NEEDED TO SOLVE THE PROBLEM OF WORKFORCE AVAILABILITY?
Some of them can be and are interwoven. Broadband and workforce. Giving people an opportunity to live where they want. We've had conversations with companies whose employees commute an hour or an hour and a half to an existing location, and their commute time might be a lot less in a market like ours. They may live in a much more expensive market and if they can cash out equity in their house, they can live a mortgage-free lifestyle here and have that cash to do with what they want, but they could bring their job here. It can be a very attractive proposition. I think that interconnectivity is really going to drive people's ability to be innovative at home. They won't have to go to commercial centers to start the next business or the next innovative idea. It doesn't have to be Boston or Silicon Valley, it can be in a rural part of Iowa. That's another great reason that we should be investing in infrastructure.
DO YOU THINK COMPANIES WILL DECREASE THEIR PHYSICAL FOOTPRINT AS A RESULT OF WHAT'S HAPPENED OVER THE PAST YEAR WITH THE PANDEMIC AND THE LESSONS LEARNED THROUGH REMOTE WORKING?
I think employers want to attract and retain the best talent that they can. If that workforce wants to or feels like they can be more productive with some level of hybrid work into their schedule, there may be some of that. I think when you get back to the office and you have those moments of collaboration with colleagues and you get that interface with people on your team or other teams within an organization, I think there's a lot of value to that. And I think for the vibrancy of communities it's very important that there's a density of people to develop the things that give the community its flavor. The after-work establishments and dining options and retail shops, those in a lot of ways give a community their feel and flavor, especially a downtown or main street. If that density goes away to e-commerce, I feel that we lose a lot of our identity. Getting back to where we have some of those shared experiences and those familiar places, that gets us back to that vibrancy. That vibrancy ultimately is what attracts more to that nucleus. If a company comes to town and they don't see that vibrancy on a Wednesday or Thursday night, they begin to say, "Is this the kind of place our employees are going to want to stick around? Is this the kind of place we want to be?" That's why a lot of our efforts here downtown are focused on getting vibrancy back into the downtown.
DESCRIBE YOUR MANAGEMENT STYLE
I'm very much a player manager. I like to do work and I like to coach as we go. I like to try to keep the big picture in mind, but also focus on the details. We have a team who are very excellent and are pros at what they do. But I think sometimes having some outside perspective and opinion on how we do things, and taking slightly different approaches is a good thing. I always talk about the net and the spear approach. How are we going after those tranches that make sense for us in a particular market segment, but then very specifically where are companies from a target perspective that make a lot of sense to be here.
IN YOUR PRIOR POSITIONS, LOOKING AT DES MOINES FROM AFAR, WHAT WAS HAPPENING IN CENTRAL IOWA THAT EXCITED YOU?
I would say it was less about a specific thing, company or project, but I think it was just in the cumulative. You could always count on Des Moines' entrepreneurial ecosystem doing some capital raises, or something innovative to grab some attention. You could always count on the existing manufacturing base making some capital investment and building out capacity. You could always see new investments that were hitting the market that weren't just investments that were important for that one company, but you think about the suppliers and all the trades doing the work in that facility, that's a lot of companies that are based here. That's a lot of business owners who are supporting nonprofits. It's this great connection between the people, the community and businesses. When you're outside the region looking in and you see a billion-dollar investment, or a major investment downtown, a place making initiative or a major housing development downtown, or a big project or amenity, all those things are confidence markers that those people building those projects have confidence in our region and in what's happening here. It puts our efforts in economic development in a wonderful position to go out and say to companies, "Look at all the great things that are happening in our market."
TELL US ABOUT A BOOK YOU RECENTLY READ.
I just read "Saving American Cities" by Lizabeth Cohen. It's about Ed Logue. She picked him because it's about the development of cities through the perspective of this one person's career as they went through these different places and how his thinking around urban revitalization, which was largely funded by the federal government and ultimately went more into private development hands. It was interesting how his mindset changed from "let's tear it down and start all over again," which was kind of the mindset in the '50s, to "let's work with what we have." He basically went from being this all-powerful guy who was this linchpin for all these federal resources and dictating to communities what they wanted to then listening to communities to say, "How do we work together to come up with the best solution that everybody wants?"
Facebook Notice for EU! You need to login to view and post FB Comments!