Holiday retail activity doesn't tell the whole story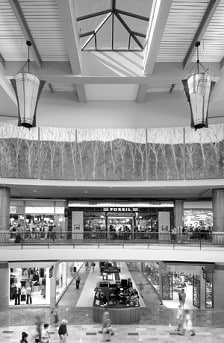 Don't let the holiday retail numbers fool you.
Local economic experts warn that despite the National Retail Federation's forecast of a 2.3 percent sales increase this holiday season, the numbers might not indicate what everybody hopes.
"Holiday sales is an important indicator for retailers, but it's not such a great indicator for economic recovery," said Liesl Eathington, assistant scientist in the Iowa State University economics department.
Eathington recently released a "2010 Holiday Retail Sales Outlook." Her projection: There is no reason for Iowa to fare much differently than the national projections, but that doesn't tell the whole story. Even though sales are up for the holidays, the economy in Iowa is still struggling, she said.
For one thing, the numbers don't take into account who is spending money. Though the top 5 percent of Iowa's households capture 20 percent of the total household income, the bottom 20 percent account for only 4 percent of household income.
"I think there are a number of households in comparatively worse shape than they were last year or the year before," she said.
Beyond that, though there might be a push in holiday sales, how that affects the coming year remains to be seen.
"A lot of what we buy during the holiday shopping season we have to make up for," Eathington said. "If you overdo it a bit on the holidays, we have a corresponding decrease in January and February."
Early numbers on the season look good. The number of people who shopped in stores over Thanksgiving weekend jumped 8.7 percent, according to a survey by the National Retail Federation (NRF). The average spending per shopper rose 6.4 percent. Online sales topped $1 billion for the first time ever on Cyber Monday.
Meghan O'Brien of O'Brien Economic Consulting in Ankeny agrees that an uptick in holiday sales doesn't necessarily cure all that ails the economy.
"I would be surprised if we see sustained gains in retail," she said. "What you need to see is consistent improvement in retail, and then you can say, 'OK, consumers feel like the recession is really over.' Economists feel like it is, but that's absolutely irrelevant to whether we perform like we're out of a recession, because ultimately consumers decide that."
Instead, the potential increase in holiday sales points to pent-up demand, meaning that even though people are spending more, that doesn't necessarily mean they are better off financially than they were a year ago.
"I think there is a certain percentage of consumers who are feeling much more optimistic," O'Brien said. "This might be the first time we start to see some pent-up demand, which is where people have been incredibly constrained, and we see an increase in savings and things like that."
That, and retailers are being smart, said Laura Smarandescu, assistant professor of marketing at Iowa State University. Especially at larger chain stores, retailers have marketed Black Friday savings well, and have used Cyber Monday to market their savings in a new way to customers.
Smarandescu noted that some online retailers posted special deals every hour to keep customers coming back. Customers also tend to spend more online, she said, because online shopping lends itself to impulse purchases and people make the decision to buy more in one transaction to take advantage of free shipping.
"It seems like there's more creativity with online sales," Smarandescu said. "Even if initially people didn't have the intent to shop, all these strategies used by retailers may help increase shopping."
Online sales might also skew expectations, O'Brien warned. Online sales topped $17.5 billion for the period from Nov. 1 to Dec. 5, up 12 percent from the same time period in 2009.
Typically about half of all holiday sales occur in the last 10 days before Christmas. The way the numbers stack up now, it stands to be a good holiday season for retailers, but that might not be the case.
Though it's too early to tell, O'Brien suspects the increase of online sales early in the season could reduce purchases that would typically take place later in the season.
"Shoppers are being bombarded with sales, and their budgets are finite," she said. "It's just a question of how they distribute those dollars and the timing."