Krause 'optimistic' about proposed stadium project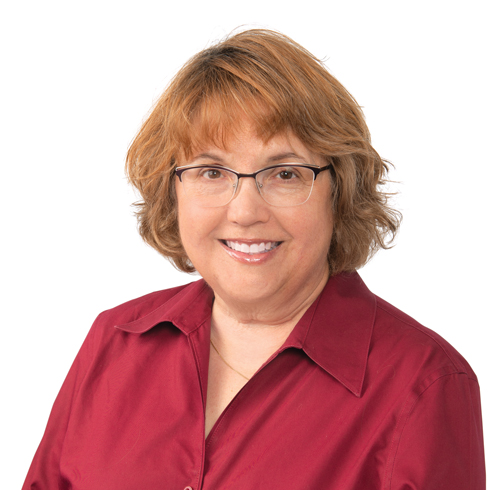 Progress is being made in closing a funding gap for a stadium and plaza that has been proposed for southwest of downtown Des Moines, Kyle Krause said.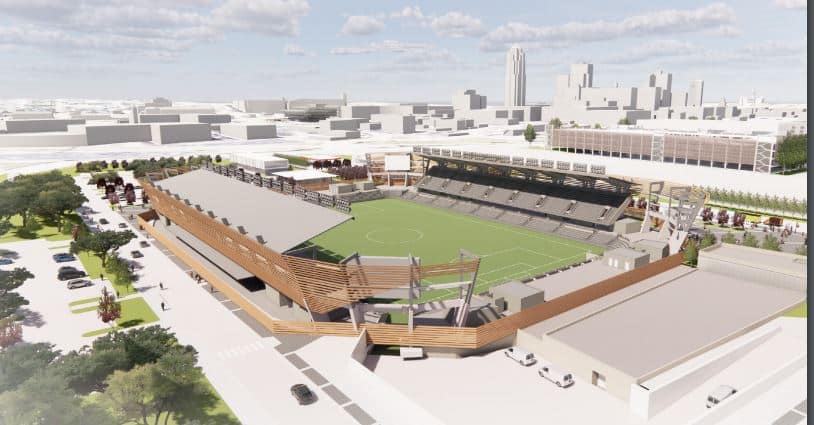 "I'm optimistic today," Krause said during a recent interview with the Business Record. "I'm happy with the progress that we've been making with the various government groups – city, county, state – in doing things.
"No one is against the project. It's just a question of 'how do we collectively fund it.'"
Krause's comments are his first public statements about the proposed Pro Iowa Stadium and Global Plaza project since he began meeting late last spring with officials about a gap in funding.
Krause Group, through its development arm, Krause+, has proposed building a 6,300-seat multiuse outdoor stadium on a 43-acre site at 200 S.W. 16th St. The site, which was contaminated by manufacturer Dico Inc., has sat unused for more than 25 years.
Krause, CEO of Krause Group, proposed development of the stadium prior to the start of the pandemic. The estimated $95 million project has received nearly $25 million in donations from the private sector. It also has received $23.5 million from the state's Iowa Reinvestment Act and up to $7 million from Polk County. The city of Des Moines has also agreed to provide a financial package, although details haven't been finalized.
Krause and his wife, Sharon, have committed $23 million to the stadium project, which will be owned by the nonprofit Iowa Soccer Development Foundation. Private financing will also be used, according to information provided in the application for state funding.
Krause would not say the amount of the funding gap.
Krause acknowledged that he and his family will benefit financially from the sale of Kum & Go and Solar Transport to Utah-based Maverik. He said he will own the USL Championship franchise team that will play home matches in the stadium and will be taking a financial risk in the team's management and performance.
In addition, Krause+ will invest up to $500 million more in real estate development in downtown's Western Gateway district and the area around the stadium. A hotel, retail shops, entertainment venue and residential are among the developments proposed in the area adjacent to the stadium.
"Right or wrong, when you look across North America, the funding model of these types of projects include government support of these types of projects because they see it's for the greater good," Krause said. "We've seen it in Des Moines at Principal Park and the Wells Fargo Arena. So, does the government see [the stadium project] as a greater good and is it something they want to invest in?"
Krause said he hasn't set a deadline for deciding whether to continue pursuing the project or shelving it.
"We're close, but we're not done," he said.
RELATED ARTICLES: Deal closed: Maverik buys Kum & Go
Kyle Krause talks about his future plans, Krause Gateway Center
What is planned for the Jefferson, Butler buildings?
Krause Group owns two buildings near the Krause Gateway Center – the Jefferson Apartments at 1519 Grand Ave. and the Butler Building at 1501 Grand Ave. The future of the buildings, both listed as "endangered" by the Des Moines Heritage Trust, is dependent on whether the Pro Iowa Stadium is developed, Kyle Krause, CEO of Krause Group, said.

It's likely the Butler Building will include residential units on the second through fourth floors and commercial on the street level, Krause said. The Jefferson Apartments would likely be torn down.
Krause said he understands the desire to preserve historic structures. However, it's also important to develop projects that will help Des Moines and Central Iowa grow, he said.
– Kathy A. Bolten

RELATED ARTICLES: 7 'endangered' buildings in Des Moines
More online: To see where Krause Group owns properties on the west side of downtown Des Moines, click here.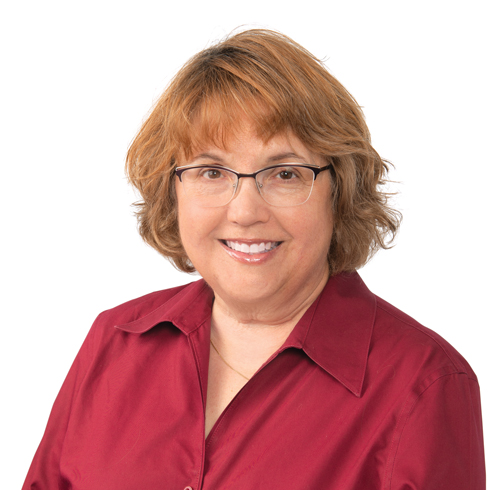 Kathy A. Bolten is a senior staff writer at Business Record. She covers real estate & development, law & government and retail.
Email the writer