McLellan: The gender fluidity trend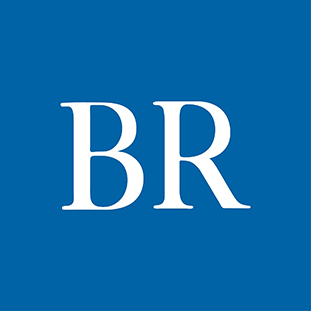 I will admit right off the bat that gender fluidity is a topic that can cause a heated debate far beyond marketing. I don't profess to have expertise in the psychological or sociological truths of this trend, but it is influencing marketing conversations and content, so it's not something we, as marketers, can afford to ignore.
Marketing is always in an interesting juxtaposition in our culture. In some ways, our work is reflective of the world around us, and in other ways, I think we tend to be a leading indicator of trends that are going to take hold and just become a part of our society's norms. When you see it in a Tide or McDonald's commercial, odds are it's not so fringe that it is going away.
That's where I think we are with the gender fluidity trend. Many people are now identifying themselves as ungendered or gender-fluid, meaning they see themselves as neither male nor female or perhaps both male and female.
This is happening across every age group, in every country, and among every race. Forty-three percent of millennials (people born between 1981 and 1996) know someone who uses gender-neutral pronouns like they and them, as opposed to him or her. If you were to create a new Facebook account today, you would have over 50 gender choices. United Airlines just announced that they've changed their ticket ordering systems to give passengers the option of identifying their gender as undisclosed or unspecified. The optional title of Mx. will also be available. In 2017, Oregon became the first state to allow residents to identify as neither male nor female. Since then, several other states have followed suit.
Covergirl has begun to represent a broad spectrum of genders, all wearing full makeup, in some of their packaging and ads. Dollar Shave Club has taken a very clear gender-neutral stand in how they promote their products. Facebook recently came out with a study that showed that users in the United States responded 8 percent to 10 percent more positively to brands that engaged in gender-positive advertising over the course of the last year, as opposed to brands that stuck with traditional gender binary marketing.
What does this mean for us as marketers? It starts with us accepting that we need to double-check our assumptions. When we get ready to identify an audience for any marketing materials, what is one of the first questions we ask ourselves? Male or female, right? What if the answer is neither? Or yes and who else?
We also need to be mindful of our language, images, model selections and our storytelling if we believe our audience or potential audience is going to not recognize themselves or their family in our marketing.
While this would appear to be a more critical trend if your product or service falls into the B-to-C sector, I think it has equally important ramifications on the B-to-B side.
As you might imagine, this is a controversial trend. I'm sure there will be some brands that will take an equally firm stand to emphasize gender as opposed to embracing this new reality.
Tackling this societal shift is going to require a more intimate knowledge of your customer base, for sure. And this shift goes far beyond figuring out what percentage of your customers identify as gender-fluid. I've had multiple conversations about this trend with business leaders, and every single time, someone in the group acknowledges that this pertains to someone in their circle of family or friends.
Much like other societal shifts we've experienced in our world, each company's marketing will ultimately have to take a stand and decide how it acknowledges, denies or just ignores this trend.
Facebook Notice for EU! You need to login to view and post FB Comments!