McLellan: The teacher is in the house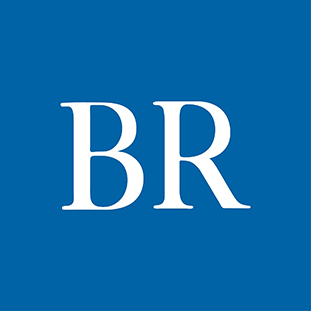 I'm hoping that you're finding that this series of columns focused on the channels too critical for you to ignore in 2018 has been helpful so far. This week's channel is the redheaded stepchild of the list. I think it is often overlooked or dismissed because it seems a little daunting and because we've seen it executed badly when we've been on the audience side.

Webcasts and webinars can help you create compelling content that drives leads and sales. A webcast is usually more of a one-way flow of information. It's broadcast online to a large audience, and the audience does not usually contribute much to the content of the webcast.

A webinar, on the other hand, is more interactive and can be thought of like an online meeting or class. The content is typically very educational. Your audience is probably a little smaller, but it's more of a two-way conversation.

For most businesses, a webinar is a more commonly used tactic, so I'm going to drill deeper on that option.

I think many businesses dismiss webinars as a viable tactic because they believe:
1. They're difficult, from a technology point of view, to pull off.
2. You don't know enough to teach something interesting.
3. Webinars are painfully boring (at least the ones you've attended), and you're afraid yours will be too.
4. You're not a public speaker.

Let's tackle those concerns and weave in some best practices.

The technology is the easiest. There are many very affordable (less than $100 a month) software-as-a-service (or SaaS) tools out there that make it incredibly easy to set up the webinar, take registrations, set up an automated reminder schedule for people who have signed up and record the webinar for sharing with those who can't attend.

One of the realities you need to plan for is that many people sign up for the webinar never intending to attend the event live. They are signing up so they can watch the replay when it works better for their schedule. If for some reason it matters to you that you garner a larger live audience, you can communicate that there will not be a replay available. But that's not usually how it's done. Normally you can expect about 50 percent of the registrants to show up live, and the other half just want to watch the video of your event.

The other three concerns are woven together for me. If you start with the belief that it's your job to make your audience smarter and better at their job/life (depending on what you sell) without trying to sell anything, you'll be amazed at how valuable your webinar can be. You don't need to be a polished speaker (you should practice, of course) if you're genuinely teaching them something useful.

Make sure that you:

Build in interaction throughout the presentation. Don't wait until the end to take questions. Use polls and the Q&A box and give them some choices (Would you rather have me explore X or Y?) so they stay engaged even though their email, co-workers, and Facebook are fighting for their attention.

Use more slides, not fewer. Believe it or not, unlike a live presentation where they have you to look at, they need visual stimulation to stay interested. So changing out your slides more often will keep them connected to your message. One concept or point per slide should be your rule of thumb.

Present boldly. Much like they tell an actor to speak so the back of the house can hear them, you have to do the same metaphorically. You need to have more energy, more intonation and more personality than you might in a face-to-face meeting. Never forget that this is part teaching and part performance.
Facebook Notice for EU! You need to login to view and post FB Comments!