New Ellipsis apartments open door for young people to live successful lives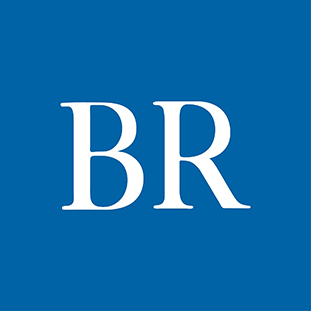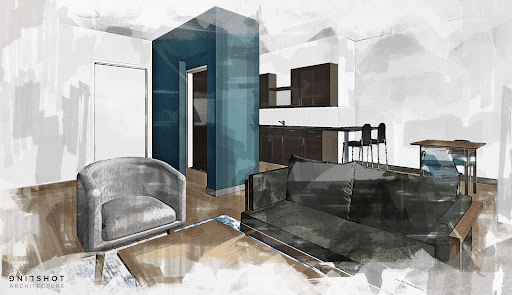 Young people who are part of Ellipsis' residential program will soon be moving into apartments that will help them learn how to live independently as they transition into adulthood.
Ellipsis, the new organization that resulted from the 2021 merger of Youth Homes of Mid-America and Youth Emergency Services and Shelter, is building 12 efficiency-style apartments on the second floor of its building on 11th Street on Des Moines' south side.
The $2.1 million project is funded through federal American Rescue Plan Act money allocated by Gov. Kim Reynolds and funds from the estate of a donor.
Those who will be living in the apartments are between the ages of 16½ and 21 who are already part of Ellipsis' Park Avenue facility. They have entered the system through the Iowa Department of Health and Human Services or have been court-ordered into the system.
In the Park Avenue facility, residents have small bedrooms and share bathrooms and common areas. In the new facility on 11th Street, each 500-square-foot apartment will have its own bathroom, bedroom and kitchen. The only shared amenity will be the laundry area.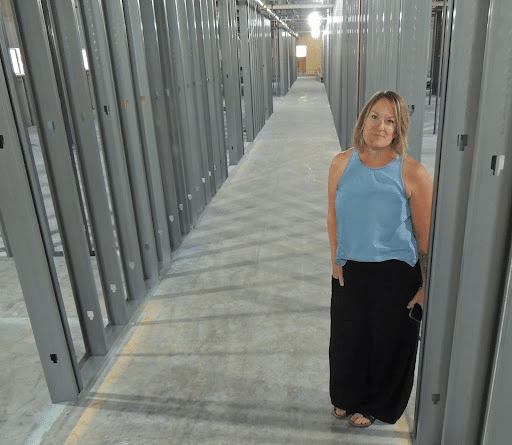 The goal, Ellipsis CEO Chris Koepplin said, is to better prepare young people to be independent as adults.
"They are going to be future employees in our community," she said. "We're trying to make sure these kids can be successful adults and contributing members of society. We want them to go work at Principal and Nationwide and have really successful experiences and raise their families in ways that their kids don't enter the same system."
The classroom, music, art and conference room areas that once occupied the second floor were relocated to the first floor of the building. Demolition of those spaces on the second floor ended last week and framing work for the apartments is under way.
Each apartment will be fully furnished and have everything, including technology, that the residents will need to be successful, Koepplin said.
The facility is also on a Des Moines Area Transit Authority bus line, making it easier for the residents to get to school and work, she said.
Koepplin said the apartments will serve a need where a tremendous gap in services exists in Iowa.
"I would argue that since COVID, there have been providers closing beds across the state," she said. "The whole continuum of care is kids might be in shelter, group care beds, group foster care, and they might be in residential space, and all those beds in the state are always full."
There are about 400 young people in shelter and group care in Iowa.
"These beds tend to be really filled up so kids are really struggling to get to the right place to get what they need," Koepplin said. "There's room for growth across those programs."
There are only two other providers in Iowa that provide independent living services such as those Ellipsis will provide with the new apartments, she said.
No new funding for beds was included in the new HHS contract that starts July 1.
"So that's frustrating and sad and scary for the kids who are instead sitting in detention or in a hospital or sitting somewhere in the community where we don't know where they're at," Koepplin said.
If facilities like the ones operated by Ellipsis, which has six other independent living beds in its system, aren't available, many young people would end up homeless or incarcerated, she said.
"We've seen some really awful stories in the past about what happens to some of the kids," Koepplin said. "It's a huge safety net issue. How do you prepare them so they know how to have a job and they know how to take care of a fine or find a home or all those kinds of things."
Ellipsis also has a campus in Johnston, and Koepplin said there is room for possible expansion there, too.
She said the goal is to get the new apartments, designed by Slingshot Architecture, ready to move into by the end of 2023.
"For our kids, the thing that this adds, besides their own space that they can feel good about and feel proud of, is space where they can have people around," Koepplin said. "Right now, when you're sharing common spaces it's not ideal to invite a friend over or have a supportive adult come over and hang out with you. We want them to be able to do that in their own space."