Principal Financial Group's workers are returning to the office. What it could mean for downtown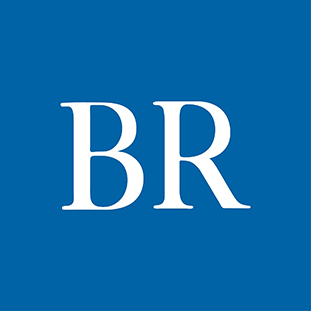 Last week, Principal Financial Group told its employees that most would be required to begin working in the office at least three days a week starting in November.
The mandate was welcome news to downtown supporters who have worked diligently to find ways to attract workers back to the office in an effort to avoid a collapse of the central business district, the economic epicenter of Des Moines' metro area.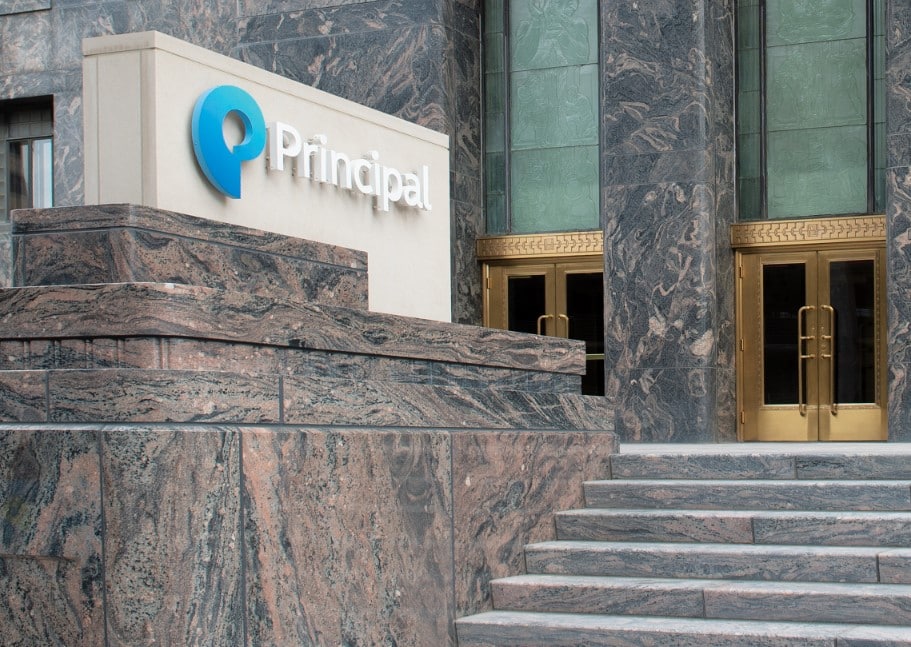 "We've all been nervous about what the office space market will do if people continue to stay home," said Matt Anderson, Des Moines' deputy city manager. "Hopefully, this is a trend in the right direction for us."
Principal Financial Group's corporate campus on the northern part of downtown Des Moines includes four office buildings, parking garages, a child development center and vacant ground. The company also owns an office tower at 801 Grand Ave.; most of the space in the tower is leased to other businesses.
Dan Houston, Principal's CEO and president, told employees in an email last week that most would be required to report to the office at least three days a week beginning in November. Employees who live outside a 30-mile radius of the company's offices in Des Moines and Charlotte, N.C., will continue to be allowed to work remotely full time, according to Houston.
Principal officials said the decision to update the company's hybrid work arrangements was made "to promote greater in-office collaboration."
"We'll continue to offer a variety of work arrangements, including remote positions, and embrace flexibility as a core tenet of our culture," Houston wrote in an email to the Business Record. "We look forward to how this new guidance will strengthen collaboration and connection in our offices."
Pandemic sparked remote work
The pandemic, which sent office workers to remote locations to work, hit the U.S. office market hard. Some companies have decreased the amount of space they lease because workers haven't returned to the office. Leasing activity for office space has declined, and the value of office properties has fallen because of the large amounts of vacant space on the market.
Hardest hit have been large metropolitan areas, where up to one-third of office space is vacant. According to Avison Young's 2023 first-quarter market report, 22% of all office space in the U.S. was available for direct lease or sublease.
"What the surge of remote work during the pandemic revealed was just how fragile these downtown ecosystems were," said Tracy Hadden Loh, a fellow with the nonprofit Brookings Institution's Metro division. Loh has written about the future of downtowns and placemaking.
"Downtowns that are dominated by a single-land use like office space, for instance, that's not vibrancy. It's a vulnerability that downtowns should not continue to leave themselves exposed to."
In the past two decades, Des Moines leaders have worked to make the success of downtown less reliant on office workers. Between 2010 and 2020, nearly 3,500 residential units were added downtown, boosting its population to well over 8,000, U.S. Census data shows. More projects are underway or planned.
In addition, city leaders have supported projects like the ICON Water Trails that will create whitewater features for kayaking and other activities near the confluence of the Des Moines and Raccoon rivers, drawing tourists and others to downtown. The Lauridsen Skatepark that opened in 2021 has twice hosted the Dew Tour, bringing hundreds to the downtown area.
Downtown foot traffic increasing
Before the pandemic, downtown Des Moines' workforce was estimated at between 75,000 and 80,000 people. The size of the workforce "was a big source of strength for downtown for decades," Anderson said. "We've become a little bit less reliant [on office workers] as we've added hotel rooms and housing. We've now got a more diverse mix of people downtown.
"Still, that spending power and the foot traffic and the vitality that the office workers bring has always been important, and it's been a selling point for our downtown."
Downtown foot traffic improved to more than 80% of pre-pandemic levels in the second quarter of 2023 and continues to exceed national averages, according to a report released in June from the Greater Des Moines Partnership. That includes a 28% year-over-year increase in foot traffic during the workday, the report showed.
According to the survey, foot traffic averaged nearly 63% of pre-pandemic levels Monday through Friday; there was a 33% jump in foot traffic year-over-year Tuesday through Thursday.
Principal Financial's move to bring employees back to the office on a more regular basis could help increase the foot traffic even more, real estate brokers said.
Tyler Dingel, an executive vice president at CBRE, said that when he's giving a tour of downtown "and it's very, very quiet and there's not a lot of activity, it just doesn't have the same energy level as places in other areas.
"As you see more people back in the office, you're going to have a greater level of energy, not only in the buildings but on the sidewalks, in the skywalks and in the restaurants and coffee shops. … Having that energy and activity in the downtown area is definitely a positive for getting downtown back on track."
Justin Lossner, senior managing director for JLL's Des Moines office, said he recently showed some vacant downtown space to a prospective out-of-state tenant. "They were just enthralled by the amount of activity downtown," he said. "The quality of how downtown feels, the buzz, is something you can't measure. But you can feel it."
That energy level could help attract tenants to the empty downtown office spaces, Lossner and Dingel both said.
Downtown office vacancies
Des Moines' central business district has 1.145 million square feet of office space, 17.5% of which was vacant in the second quarter of 2023, a CBRE Inc. market report shows. In the first quarter, the office vacancy rate downtown was 18%; in the second quarter of 2022, it was 18.73%.
Some of that vacancy will be reduced when the city of Des Moines relocates many city offices and its police headquarters to space at 1200 Locust St., an office building once occupied by Nationwide Mutual Insurance Co. The Des Moines City Council recently signaled its support for purchasing the property and a nearby parking garage for $56.3 million by agreeing to hold a public hearing on the proposal.
More space is coming on the market. Earlier this year, Wells Fargo told employees that by the end of 2023, a large number of downtown workers would be relocated to the company's Jordan Creek campus. The company is selling four of its downtown office buildings and a parking garage.
Not all of the empty office space downtown will continue to be used for offices, Lossner said.
"Even with more people coming back downtown, there's just too much inventory for it all to go back to office space," he said. "That's the natural cycle we've seen in the Des Moines market over and over. … We will see some buildings converted to other uses, and that's exciting. As you see multifamily continue to grow, it's going to help add to the vibrancy of the central business district."
RELATED ARTICLES: The move away from full-time remote work
Will more office workers downtown help restaurants? Answers vary