The Elbert Files: Heroes: Marshall, Story, Warren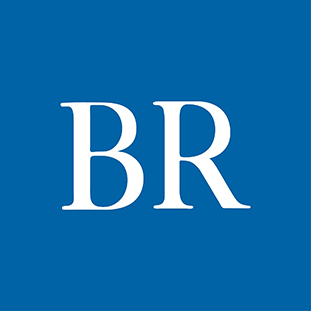 Recent biographies of founding fathers John Marshall and Joseph Warren provide fresh insights into the namesakes of three Central Iowa counties.
Marshall, after whom Marshall County is named, is the best known. As the fourth chief justice of the U.S. Supreme Court, he elevated our third branch of government from a nonentity to being equal with Congress and the president.
"When Marshall died in 1835, he and the court he led had rebuked two presidents, Congress and a dozen states and laid down principles of law and politics that still apply," Richard Brookhiser wrote in his 2018 biography "John Marshall: The Man Who Made the Supreme Court."
The book includes a mini portrait of Marshall's fellow justice and judicial ally Joseph Story, after whom Iowa's Story County is named.
Story served on the Supreme Court from 1812 to 1845 and is remembered as a defender of property rights and reasonable bankruptcy laws. He famously tagged Andrew Jackson as "King Mob" following Jackson's raucous inaugural party in 1829.
While Story's career was impressive, Marshall's was legendary.
Born in 1755, Marshall was 24 years older than Story and 23 years younger than his idol, George Washington. Like Alexander Hamilton, Marshall was a wartime aide to Washington. Unlike Hamilton, Marshall was raised in a large, close-knit family, with four brothers who also became lawyers.
At 19, Marshall entered the fight for independence alongside his father, Thomas, who had witnessed Patrick Henry's "Give me liberty or give me death" speech in 1775.
Marshall wrote the first serious biography of Washington – five volumes, published between 1804 and 1807. Unfortunately, Brookhiser noted, "The oracular style Marshall used on the bench smothers his [Washington] biography."
As the 18th century ended, Marshall was the Federalist Party's indispensable man, serving as a diplomat to France, a congressman and John Adams' secretary of state, all in a three-year period.
His appointment to chief justice occurred as Adams was leaving office. It rankled the incoming president, Thomas Jefferson, who was Marshall's cousin.
As chief justice, Marshall deftly established the precedent of judicial review, with grudging acquiescence from the president, Congress and the states. Marshall's rulings expanded commerce and limited state powers.
If Marshall lived a fully formed and effective life, Joseph Warren, the namesake of Iowa's Warren County, was more like President John Kennedy, a man of seemingly endless possibilities whose life was cut short.
Warren died tragically at the Battle of Bunker Hill in 1775, just as the American Revolution was heating up.
In the bloody years that followed, his sacrifice was little remembered. That's unfortunate, because Warren better understood and gave more voice to the fight than fellow Sons of Liberty John Hancock, Samuel Adams and John Adams.
Author Christian Di Spigna's "Founding Martyr: The Life and Death of Dr. Joseph Warren, the American Revolution's Lost Hero," published last August, is long overdue.
"Doctor Joseph Warren entered the political scene at the outset of resistance to the British imperial policies in the mid-1760s," Di Spigna wrote.
A farmer's son, Warren graduated from Harvard and became a doctor, ministering to a wide cross section of Boston society, including British loyalists.
He was an early advocate of independence, whose resolve grew over time. In 1774, two years before the Declaration of Independence, Warren wrote the Suffolk Resolves, which Di Spigna said signaled "transformation of the resistance movement into a rebellion."
With virtually no military background, Warren was commissioned as a major general by his Massachusetts colleagues on June 14, 1775, one day before George Washington was given command of the entire Revolutionary Army.
Three days later, on June 17, 1775, Warren, who had been targeted by the British, was viciously killed at Bunker Hill.
Facebook Notice for EU! You need to login to view and post FB Comments!